Sword-wielding governor says Turks to 'conquer' Jerusalem, Mosul, Manbij after Afrin
Ottomanist pronouncements from Ankara have led to diplomatic crises with its neighbors.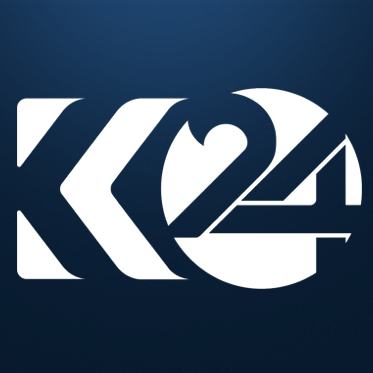 Ari Khalidi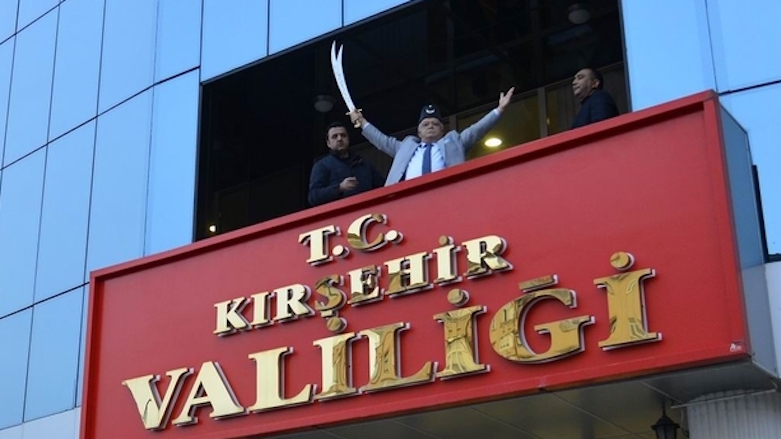 ERBIL, Kurdistan Region (Kurdistan 24) – A sword-wielding governor in Turkey last week promised that his country would capture the Kurdish-controlled town of Manbij in Syria, Iraq's second-largest city of Mosul, and Jerusalem which Israel considers its eternal capital.
Having invaded Afrin from US-armed Kurdish forces in Syria with tacit Russian approval, Turkey now fiercely demands from Washington to hand over the formerly Islamic State (IS)-held Manbij, with President Recep Tayyip Erdogan even threatening American generals with an "Ottoman slap."
Governor Necati Senturk of the central Kirsehir Province, 180 kilometers (111 miles) southeast of capital Ankara, was bidding farewell to 1,200 sword-wearing young people who were going to the Gallipoli peninsula in western Turkey.
During World War One, Gallipoli was the scene of an intense campaign in which the German-allied Ottoman Empire defeated a coalition of European countries led by the British Kingdom.
"We shall, [God willing] take Afrin, take Manbij, enter Mosul, and Jerusalem as well," Senturk roared through a megaphone he held in his left hand.
His right swung a double-bladed sword known as Zulfiqar, the name of the sword the prophet of Islam gave to the fourth Caliphate Ali.
On a balcony of the governorate, he joined the audience in front of the building in chanting "God is great," the privately-owned Dogan news agency reported.
Unlike most countries where governors are elected, those in Turkey are appointed by the President.
Several days later, Senturk retired due to an age limit.
His pompous expectations of reconquering lands of a gone empire were illustrative of the Erdogan administration's foreign policy.
While challenging a military confrontation in Manbij with his country's NATO ally the US on Wednesday, Erdogan asked if it was US territory.
In late 2016, as Coalition, Kurdistan Region's Peshmerga, and Iraqi forces were gearing up to retake Mosul from IS, Erdogan invoked irredentist allegations that the city belonged to his country.
A year later, when US President Donald Trump, breaking a long-held Washington policy, announced the recognition of Jerusalem as Israel's capital, the Turkish President said the Abrahamic holy city was "a red line for Muslims."
As the country's ties with the West continues to deteriorate, the Turkish leadership has chosen to fan anti-American, anti-Semitic, and anti-Kurdish sentiments among the Turkish population while often repeating mantra regarding the once millions-kilometer squares territorial vastness of the Ottoman Empire.
Even Greece and Bulgaria, two Balkan nations which fought Ottomans for independence, have not been spared.
Recent pronouncements by Erdogan that the Aegean Islands should belong to Ankara and accusations of interference on behalf of minority Turks in Bulgarian elections have led to diplomatic crises.
Speaking on the anniversary of Greece's independence from the Turkish in 1821, Greek Defense Minister Panos Kammenos on Sunday lashed out at Turkey.
"Whoever has in mind large Ottoman empires should remember 1821. How the Greek people faced the Ottoman empire and crushed it," Kammenos said, according to the daily Kathimerini.
Editing by Karzan Sulaivany