US Secretary of State Designate slams Turkey for assault on Afrin, hails Kurdish partners fighting IS
CIA Director Mike Pompeo strongly criticized Turkey's assault on Afrin, while he hailed America's Kurdish-led partners in fighting the Islamic State in Syria.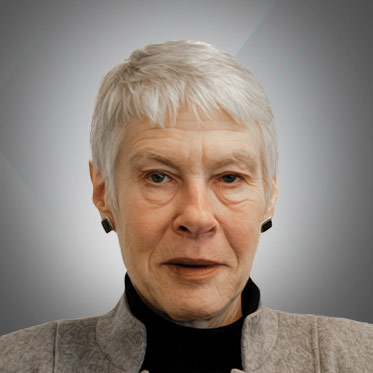 Laurie Mylroie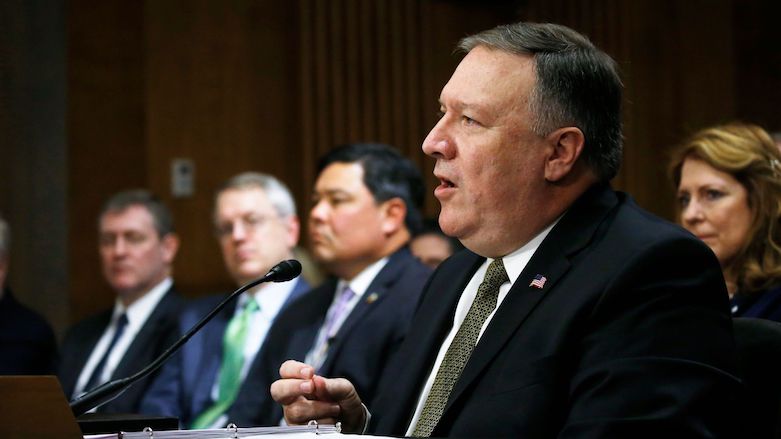 WASHINGTON DC (Kurdistan 24) – CIA Director Mike Pompeo strongly criticized Turkey's assault on the Kurdish canton of Afrin, while he hailed America's Kurdish-led partners in fighting the Islamic State (IS) in Syria.
Although Pompeo currently heads the CIA, he has been nominated to replace Rex Tillerson as Secretary of State. The Senate Foreign Relations Committee held a confirmation hearing on that nomination on Thursday.
Sen. Robert Menendez (D, New Jersey) told Pompeo, "Turkey is supposed to be our NATO ally," but it "is fighting the same Kurds that we have depended upon to defeat [IS]."
Displaying a picture of three leaders—Turkish President Recep Tayyip Erdogan, Russian President Vladimir Putin, and Iranian President Hassan Rouhani, at last week's summit in Ankara, Menendez asked Pompeo, "What's wrong with this picture?"
The Senator then answered his own question, "The United States isn't even present."
"What is the implication," he continued, "if a Russia-Turkey-Iran alliance is unchallenged in shaping the outcome of Syria?"
The Democratic senator was taking strong exception to administration policy, as represented by President Donald Trump's recent statement that US forces would leave Syria "very soon."
"I largely agree with the predicate of your question," was Pompeo's surprising answer.
He described the presidents attending the tripartite summit as being in Ankara "for the purpose of discussing how they were going to carve up Syria."
However, Pompeo continued, "The American people need to be represented at that table."
Pressed by Menendez as to what his policy on Syria would be, Pompeo replied that the situation was "incredibly complex," and "Turkey's entry into Afrin took an already complex situation" and made it more so.
Referring to the Kurdish-led Syrian Democratic Forces (SDF), Pompeo also hailed the "group of men who did great work," as "we took the caliphate down," even as he stressed, "the mission is not yet complete."
Pompeo's position contrasts starkly with that of Tillerson, who went very far in accommodating Turkey and its objections to US cooperation with the YPG (People's Protection Units), the Kurdish group that leads the SDF.
Tillerson visited Ankara in mid-February and held a three-hour-long meeting with Erdogan. The only other official present was the Turkish Foreign Minister, who also served as translator.
It is extremely unusual for a US official to meet a foreign leader without a US translator, as well as a notetaker, present to ensure that the US message is conveyed and the discussion properly understood.
The meeting resulted in an understanding between the US and Turkey on a "results-oriented mechanism" to resolve disagreements between the two countries.
Turkish officials repeatedly stated that it included an understanding that the SDF would leave Manbij, although US officials never publicly confirmed that.
However, Tillerson was removed as Secretary of State before much progress could be made on implementing the understanding.
The Defense Department opposed any changes to the situation in Manbij, and the status of the understandings that Tillerson reached in Manbij is now unclear.
It should also be noted that Pompeo played a positive role, when Iraqi forces, along with Iranian-supported Shiite militias, attacked Kirkuk last October in a military operation engineered by Qasim Soleimani, head of the Quds Force of Iran's Islamic Revolutionary Guard Corps.
Official US Spokespersons were unwilling then to acknowledge Iran's role in the assault, and the administration took a neutral position toward it.
Pompeo was the first US official to say that Iran had actually been involved in a major way in the Oct. 16 assault on Kirkuk.
On Oct. 19, Pompeo confirmed Iran's role in the attack, along with the role that Qasim Soleimani had played.
Pompeo is a fierce opponent of the current Iranian regime. In 2015, as a Congressman, he opposed the Iran nuclear deal, advocating, instead, military action.