25 killed in infighting among Turkey-backed Syrian opposition groups in Afrin
At least 25 militants have been killed and dozens wounded on Sunday in heavy clashes between Turkish-backed insurgent factions in the northern Syrian city of Afrin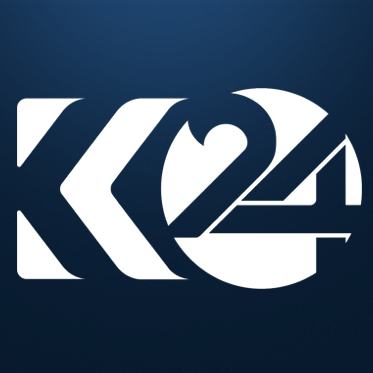 Helbast Shekhani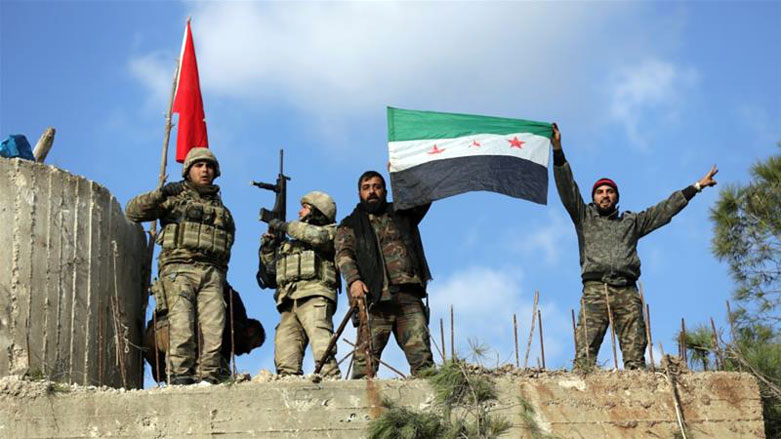 AFRIN (Kurdistan 24) – At least 25 militants have been killed and dozens more wounded on Sunday in heavy clashes between Turkish-backed insurgent factions in the northwestern Syrian city of Afrin, a war monitor said.
The UK-based Syrian Observatory for Human Rights (SOHR) said fighting in several districts of Afrin erupted between the Olive Branch groups, backed by the Turkish army, and Shuhadaa Al-Sharqiya, whose fighters are mostly former al-Nusra and Ahrar al-Sham members.
The clashes primarily occurred in the Mahmudiya and Villat neighborhoods, killing 14 fighters from Shuhadaa Al-Sharqiya and nine from the other groups, in addition to wounding 27, the SOHR claimed.
Civilians and several Turkish soldiers were also killed in the clashes, the monitor said, without giving detailed numbers.
Turkish troops stationed in the town imposed a curfew on civilians in an effort to prevent violence, the Observatory said.
Violent clashes were accompanied by shelling of the headquarters of Shuhadaa Al-Sharqiya.
The clashes halted for a short amount of time to allow residents to evacuate.
The clashes caused material damage and sparked fires in several houses in the neighborhoods of Mahmudiya and Villat, and leading to further casualties on both sides.
The firefights erupted over allegations of looting and theft in Afrin.
Shuhadaa Al-Sharqiya, with some 200 fighters, has been accused of "disobeying" Turkish forces and allegedly "committing abuses" in the city, the monitor said.
ANF, a pro-Kurdish news agency, also reported that Turkish special forces teams stationed snipers across the city center and on the rooftops of several houses.
The Syria-based pro-Kurdish ANHA news agency also reported, "Clashes between mercenaries and the Turkish occupation army have escalated since last amidst security chaos and tension between the people."
ANHA also confirmed that a 10-year-old boy was injured by shrapnel from a shell that struck the Mahmudiya district as a result of the clashes.
The boy was transferred to a local hospital in Afrin.
Afrin used to be under the control of US-backed Syrian-Kurdish People's Protection Units (YPG), a key ally of the US-led coalition fighting the Islamic State (IS) group.
On 20 January, Turkey launched an incursion into Afrin, dubbed Olive Branch Operation, on the grounds that the YPG is an offshoot of the Kurdistan Workers' Party (PKK) which it designates a "terrorist" organization for the latter's decades-long insurgency against Ankara over greater Kurdish rights.
Turkish-backed militants fully seized the city on March 25, as the United Nations registered 167,000 refugees in nearby camps, while the Syrian Observatory for Human Rights later estimated that a total of 300,000 Kurdish people had been expelled.
Editing by Nadia Riva