Syrian Kurdish opposition leader: Safe zone should be international
Mohammed Ismail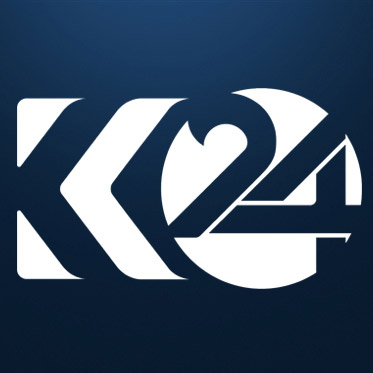 Kurdistan 24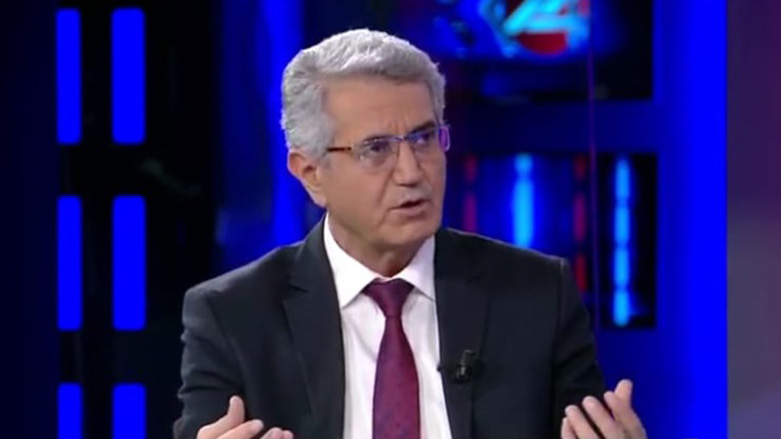 ERBIL (Kurdistan 24) - Mohammed Ismail, a senior leader of the Kurdistan Democratic Party–Syria (KDP-S) told Kurdistan 24 in an exclusive interview that if a proposed buffer zone in northern Syria is created, it should be controlled internationally, and not by "one side."
On Monday, US President Donald Trump suggested in a tweet that a 20-mile "safe zone" be created in northeastern Syria, after which Turkish President Recep Tayyip Erdogan said Ankara would coordinate setting it up with Washington.
Ismail argued on Thursday that a new administration should be formed in northeastern Syria to prevent Turkey and Damascus from entering. Such a body could be formed under the auspices of the international community, he said, similar to the no-fly zone implemented over the Kurdistan Region in 1991.
The KDP-S, one of the leading factions in the Kurdish National Council (KNC), is backed by Kurdistan Democratic Party (KDP) President Masoud Barzani. On Jan. 10, the leadership of both groups met.
"After we spoke to [Barzani], it alleviated fears," he said shortly after the meeting. "Any war will burn everything."
NEITHER TURKEY NOR DAMASCUS SHOULD ENTER
The KNC has a history of disputes with the more dominant PYD, which played a major role in setting up the self-administrations in northeastern Syria.
Ismail said, "The PYD doesn't accept any kind of power-sharing agreement unless it is forced to, and now talks to the regime."
Local KNC offices have been shuttered since March 2017 when the administration closed political offices not officially registered with it. As part of attempts to unify various Kurdish factions in Syria, authorities in Hasakah announced in early January that they could again reopen.
"The prisoners should be released, political activities of the KNC should be allowed, KNC offices should open, the media should be free, and people who were deported should come back," Ismail said.
"Then, we can sit together."
A NEW PYD-KNC ROADMAP?
According to Ismail, the PYD and KNC should work together to create a roadmap supported by the international community.
"Therefore, we want an international guarantor," he said, naming Masoud Barzani as the primary figure. "Then the US, Europe, and the UK would be good."
However, he said he ruled out Russia because its supports Damascus, which was not even willing to give concessions to the Kurds, "when it was weak," during the beginning of the Syrian civil war. "It's not logical for the situation to go back to what it was before 2011."
"There should be a project that everybody could be part, not only the PYD."
"For now, the PYD is not representing all Kurds, Arabs, and Christians who are with the PYD, so they don't represent the whole community," he added. "Those people also should have access to contribute to building local councils and administrations together. This joint administration will avoid a new war in the region and its collateral damage."
US INFLUENCE
"If the US and France support this positive [project], there will be no war. Turkey doesn't accept the PYD to be on its border, but it doesn't mind if the people of the region rule themselves," he said, adding that Damascus and Ankara would not likely enter without US permission.
While talking to reporters in December, US Special Representative for Syria Engagement James Jeffrey referenced Operation Provide Comfort, during which a no-fly zone was established by the US and its allies to deter Baghdad from attacking the Kurdistan Region between 1991 and 2003, suggesting that it could serve as a model for Kurdish areas in Syria.
"I have met with Jeffrey. He is professional and knows how to work, and he has a lot of contacts and a vision to build peace," Ismail said. "I think Jeffrey and even Pompeo are friends of the Kurds. Also, Bolton gave hope to protect the Kurds, but Erdogan didn't accept it."
MANBIJ AND TAL ABYAD
"Turkey wants to take over Manbij and Tal Abyad and wants the YPG to withdraw. Turkey will keep threatening and adding pressure until a new administration [in Manbij and Tal Abyad] is formed according to Ankara's interests. Otherwise, Turkey will intervene."
Ismail said that groups such as the KNC, with its 5,000 "Roj Peshmerga" forces and Arab groups such as Ahmad Jarba and Christian parties, could create this new administration, along with the PYD.
"Together they can do a great job and that could be a good example for the whole country. Like Iraqi Kurdistan, how their cooperation under international sponsorship led to good outcomes. For Syria, this could be even better than it was for Iraq."
According to Ismail, Turkey would like to enter Tal Abyad to physically divide the administration in Kobani from the one in Hasakah. However, he said it would be difficult for any force to take over the Jazira region, known in Kurdish as Cizire.
"Cizire, apart of its diversity, is rich in terms of oil and will not be easy for anybody to take over."
Moreover, he said that Turkey could use the Adana agreement signed by Damascus and Turkey in 1998 to target Tal Abyad because it allows Turkish forces a few kilometers inside Syria to "defend itself."
"The US wants Turkey to enter, but only in coordination with the US. For Turkey, it's possible for the Roj Peshmerga to enter and there will be kind of safety for the YPG, and the foreign elements in the YPG should leave," Ismail added.
However, he said the KNC's Roj Peshmerga would never go to Tal Abyad or Manbij. "We are not able to fight regime forces, nor to fight Turkey. We just want to protect our people and areas."
ONGOING DISPUTES
Though there is progress, significant issues remain between the two groups.
The KNC, as shown above, blames the PYD for its unilateralism. The PYD, though, has accused the KNC of working with Turkey, and even supporting Turkey's attack on Afrin, since it is part of the Turkish-backed Syrian opposition.
Ismail denied that the KNC supported the Afrin invasion, pointing out that, in December, the KNC condemned Turkish threats to invade areas east of the Euphrates and called on the international community to stop a possible attack.
"We have complained and explained our demands regarding what is going on in Afrin," he said. "The opposition was supportive of that and even Turks themselves said it's not us who are doing these things, but the rebel groups. Turkey said we will prevent them."
Editing by John J. Catherine