From Iran, coronavirus spreads to five regional states
Five regional states have reported their first cases of COVID-19, all involving persons who had come from or recently returned from Iran.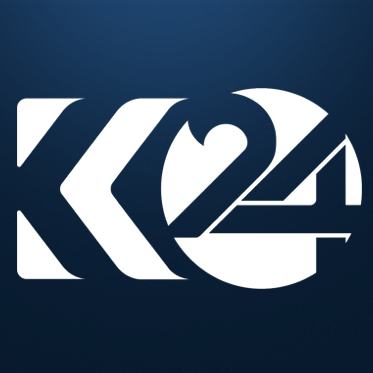 Kosar Nawzad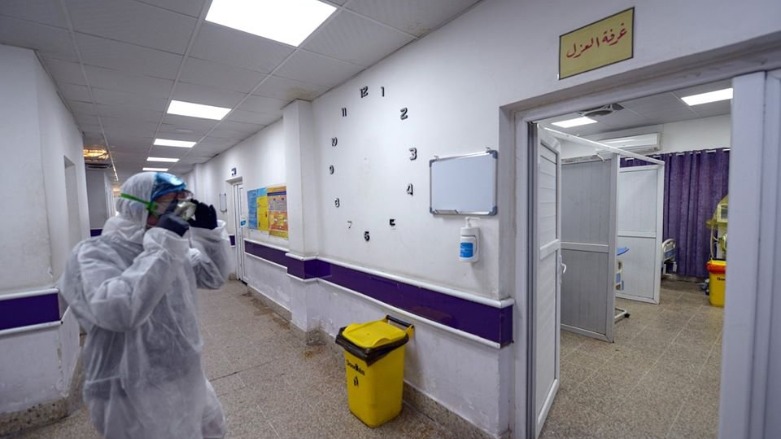 ERBIL (Kurdistan 24) – Following an outbreak of the novel coronavirus in the Iranian city of Qom, five regional states have reported their first cases of the disease, all involving persons who had come from or recently returned from Iran.
Those five countries are Afghanistan, Bahrain, Iraq, Kuwait, and Oman.
The virus is now officially known as COVID–19, and China has been its epicenter, where it has infected close to 78,000 people and killed some 2,600.
Although cases in China have been on the decline, COVID-19 has spread to at least 36 countries, including Iran, which appears to be a new epicenter. Health authorities there have reported 61 cases, after the outbreak began in the Shi'ite holy city of Qom.
Officially, Iran claims that only 12 people have died from the disease, but a lawmaker from Qom, Ahmad Amiriabadi Farahani, disputed that claim on Monday, as he challenged the figures from Iran's Health Ministry.
According to Farahani, 50 people have died from the coronavirus, and the first death occurred on Feb. 13, rather than Feb. 19, as Tehran claims.
"The conflicting reports raised questions about the Iranian government's transparency concerning the scale of the outbreak," the Associated Press said.
Iran also claims that a worker from China brought the disease to Qom, but it has provided no details, and that claim, too, is questionable.
Despite the risks, Tehran has maintained flights with China, amid Iran's economic isolation from the West, due to sanctions that the US has imposed since 2018. Flight logs show that Mahan Air—an entity affiliated with Iran's Islamic Revolutionary Guards Corps (IRGC)—continues to travel between China and Iran, even though Tehran says it has banned all such flights.
With the growing numbers of cases in Iran, authorities in Iraq, the Kurdistan Region, Turkey, Afghanistan, Kuwait, Armenia, and Pakistan have all taken measures to stop the spread of the virus.
Nevertheless, five countries—Afghanistan, Bahrain, Iraq, Kuwait, and Oman—all reported their first cases on Monday, with the new infections involving persons who had come from Iran.
Kuwait reported three cases. They were among 700 people who had been evacuated on Saturday from the Iranian city of Mashhad. Oman's Ministry of Health said that two Omani women were confirmed with coronavirus, after returning from Iran
Kuwait has suspended travel to and from Iran and banned entry to all Iranian ships. Oman has also suspended air travel to Iran.
The case in Iraq involves an Iranian student, now under quarantine in a Najaf hospital. Photos posted on social media show the student receiving treatment at the facility.
"The results of laboratory tests conducted today for an [Iranian] student of religious sciences… showed that he was infected with the novel coronavirus," a Ministry of Health statement said. It explained that the person had flown into Iraq from Iran, before such flights were banned.
On Thursday, Iraq closed its borders with Iran, after Tehran reported two deaths from COVID-19 in Qom. The move exempts Iraqis who are seeking to return to their country and who are willing to be quarantined for two weeks to ensure their health status.
Iraqi Airways has also suspended flights to Iran. But it is not yet clear whether Iranian aircraft will also be prevented from landing at the Baghdad International Airport. Iraqi authorities are conducting checks at the country's airports for all travelers.
Such measures may be ineffectual, however, as infected persons often do not show symptoms in the first days of the disease, even as they can still transmit the virus.
Hundreds Monitored in Kurdistan Region, No Cases
Meanwhile, authorities in the Kurdistan Region reiterated that they have not detected any cases of COVID-19. "We have dedicated hotlines in the Kurdistan Region in order to monitor any suspected cases," Health Minister Saman Barzinjy said on Monday.
"Returnees from Iran have been quarantined, as they will be monitored for 14 days," Barzinjy added, noting that "1249 citizens returning from Iran" are currently under monitoring. He said that the government has set up 13 quarantine zones in hospitals across the region.
Read More: Kurdistan Region Ministry of Health: No cases of coronavirus
The ministry also announced that it had obtained testing equipment for detecting infections.
Later on Monday, a border official told Kurdistan 24 that Erbil has suspended trade with Iran at the border crossings indefinitely, following a directive from the Kurdistan Region Prime Minister, Masrour Barzani. Regular travel was already banned.
Editing by Laurie Mylroie