US reaffirms opposition to Turkey's S-400 ahead of Biden-Erdogan summit
"We urge Turkey, and all US allies and partners, to avoid purchases of Russian weaponry, including additional S-400s, which bring Russia revenue, access, and influence."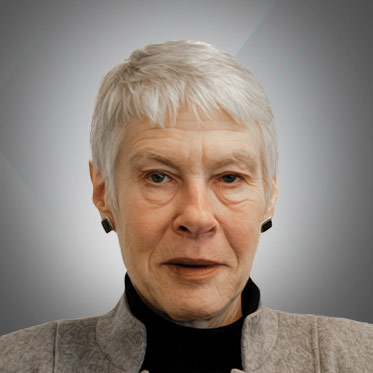 Laurie Mylroie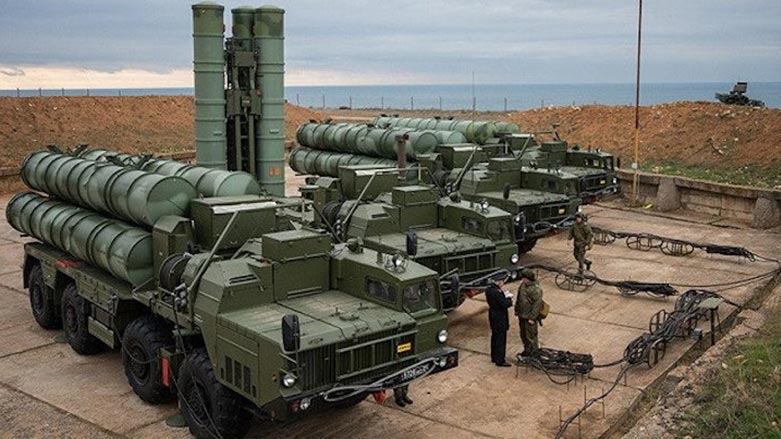 WASHINGTON DC (Kurdistan 24) – The Pentagon and State Department have both articulated their latest stance regarding the presence of the S-400 in Turkey: it is unacceptable.
The reiteration of that position on Wednesday and Thursday (also held by the previous administration) comes in advance of Monday's meeting between US President Joe Biden and Turkish President Recep Tayyip Erdogan on the sidelines of the NATO summit in Brussels.
Washington tried to resolve the S-400 dispute last month, and Ankara has made statements suggesting the two parties have done so.
Most recently, on Friday, Turkish Defense Minister Hulusi Akar, who spoke with US Secretary of Defense Lloyd Austin on Thursday, said in regard to the S-400, "Reasonable and logical solutions are always possible."
That prompted optimism among some Turkish investors, and the Turkish lira rose by 2%, its highest level against the US dollar since last month, after it had reached a record low just last week.
However, US spokespersons have made clear that Turkey must abandon the S-400, while Turkish officials have made equally clear that they have no intention of doing so.
Latest US attempt to resolve the S-400 and Ankara's happy talk
On May 27, US Deputy Secretary of State Wendy Sherman made the first visit of a senior Biden administration official to Turkey and met with her counterpart, Deputy Foreign Minister Sedat Onal.
High on her agenda was discussing with Turkish officials the steps they would need to take for the US to end the sanctions it imposed last year, as mandated by CAATSA (Countering America's Adversaries Through Sanctions Act), which proscribes the purchase of Russian military equipment.
Turkish Foreign Minister Mevlut Cavusoglu subsequently announced that Ankara would send home the Russian missile experts who had been involved with the S-400, as if that would resolve the issue.
"The S-400s will be under our 100 percent control. We've sent many technicians for training. The Russian military experts won't stay in Turkey," Cavusoglu said during a two-day visit to Greece on May 30 and 31 to prepare for a meeting between Erdogan and Greek Prime Minister Kyriakos Mitsotakis at the NATO summit.
However, Cavusoglu also said, "It is not possible to accept calls from another country not to use them."
Problem not resolved, and sanctions will remain
US officials have made clear that the departure of the Russian technicians will not resolve the problem.
"Turkey's acquisition of the S-400 runs directly counter to the commitments all allies made at the 2016 NATO summit in Warsaw to reduce dependencies on Russian equipment," Lt. Col. Anton T. Semelroth (USMC), the Pentagon Spokesman, told Kurdistan 24 on Wednesday.
"Turkey is a longstanding and valued NATO ally," Semelroth affirmed, but he also advised, "The purchase of the S-400 system endangers the security of US and allied military technology and personnel; undermines NATO cohesion and interoperability; and is incompatible with the F-35," America's newest fighter jet.
"We urge Turkey, and all US allies and partners, to avoid purchases of Russian weaponry, including additional S-400s, which bring Russia revenue, access, and influence," he concluded.
State Department Spokesperson Ned Price spoke similarly the next day, telling journalists that Russian S-400s are "incompatible with NATO equipment" and "threaten the security of NATO technology."
"We urge Turkey, and we continue to urge Turkey, not to retain this system," Price added. "Turkey is a long-standing and valued NATO ally, and that is why it's especially important to us that Turkey recognize the incompatibility of the S-400 system with its status as a NATO ally."
"At this point, there seems to be no room for any compromise between the US and Turkish governments," Dr. Aykan Erdemir, a former Turkish parliamentarian and now Senior Director of the Turkey Program at the Foundation for the Defense of Democracies, told Kurdistan 24.
"Erdogan hopes that such reports of a deal-in-the-making with the United States," as reflected in the statements of Cavusoglu and Akar, "could help calm Turkey's markets and ameliorate the country's ongoing financial meltdown," Erdemir continued.
Former US president Donald Trump evinced a tolerance of, even admiration, for, the world's strongmen, including Erdogan. In addition, as Amb. John Bolton, who resigned as Trump's National Security Adviser in September 2019, suggested, Trump's attitude toward Erdogan also appeared to be motivated by his financial interests in Turkey.
Neither consideration applies to Biden, who has forcefully articulated a more traditional US commitment to defending and promoting democratic values, while he has been strongly critical of Erdogan's "autocratic" style.
With Biden as president, "The significant problems that exist in US-Turkish relations can neither be solved at the interpersonal level," Erdemir said, "nor during a short meeting on the sidelines of the NATO summit."