Dutch football fans in Erbil gather to watch Euro tournament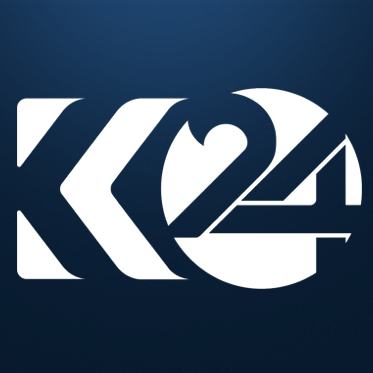 Mustafa Shilani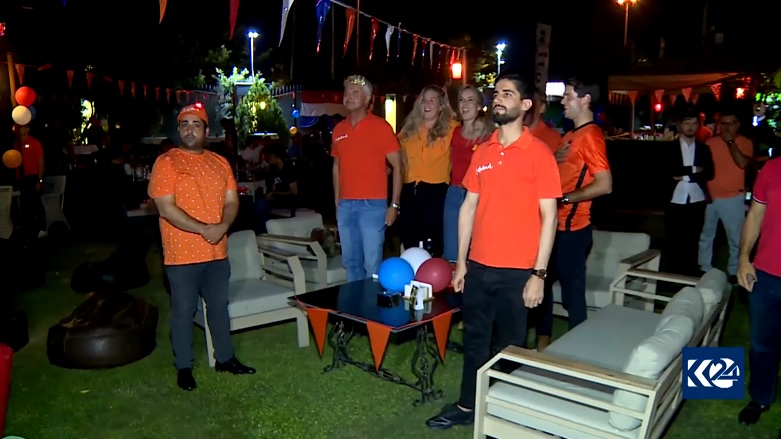 ERBIL (Kurdistan 24) – Sports fans from the Netherlands gathered in the Kurdistan Region's capital of Erbil on Sunday to support Holland's national soccer team in a match versus Ukraine in the Union of European Football Associations' (UEFA) 16th Euro 2020 tournament.
"Tonight, we are gathered here to see the Netherlands play football against Ukraine and, of course, we are going to win," said Dutch Consul General in Erbil Hans Akerboom to Kurdistan 24.
Akerboom, who arranged the gathering, expressed his confidence in his country's national team, remarking, "Of course we are going to win because the Netherlands are really good players," while wearing orange, the Dutch national color.


The 2020 UEFA European Championship kicked off in style on Sunday with a five-goal thriller between the Netherlands and Ukraine which saw the Dutch emerge 3-2 winners at Johan Cruyff Arena in Group C.
"Everybody wants to be here and enjoy the game, as we love football. Some of us came from Duhok, Sulaimani, and other cities," said a Dutch woman attending the event.
Another Netherlands native explained, "We arrange these events as there are a lot of Kurdish-Dutch citizens in Kurdistan such as myself, and we love these kinds of events as it gives us a chance to gather together the same as we do in Holland."
In late May, The Dutch Consulate hosted a panel in Erbil on developing e-commerce in the Kurdistan Region, with a strong focus on the unique challenges to tech business and with the overall goal of vastly improving the status of the local private sector.
Read More: Dutch consulate event supports e-commerce development in Kurdistan Region
The 2020 UEFA European Championship was set to kick off in June of that year, but due to the COVID-19 pandemic, the tournament was rescheduled for July 11, 2021 and is keeping last year's title.
The tournament, for the first time, is to be held in 11 countries in honor of the 60th anniversary of the UEFA European Football Championship.
The first UEFA European Football Championship (then referred to as the European Nations Cup Final) was in June 1960 in Paris between the Soviet Union and Yugoslavia.
Editing by John J. Catherine