US hails Spanish repatriation of ISIS camp detainees, even as impact of repatriations is limited
While it is good to get people out of the camps, even if every foreigner is sent back home, 80 percent will remain, because they come from Iraq or Syria.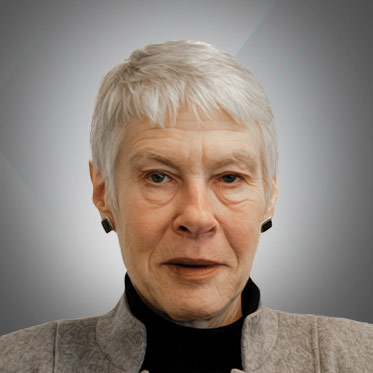 Laurie Mylroie
WASHINGTON DC, United States (Kurdistan 24) – State Department Spokesperson Ned Price welcomed a decision by the Spanish government to return home fifteen Spanish nationals detained in two displaced persons camps in northeast Syria that house individuals related to ISIS members.
Price's announcement distinguished between foreign nationals who supported ISIS, on the one hand, and individuals from Iraq and Syria, who also supported ISIS and are held in the same camps.
Iraqis and Syrians constitute the vast majority of detainees in the two camps: al-Hol and Roj. They number some 45,000, while foreigners number some 10,000.
Those figures suggest the limitations of US policy and what it can achieve. Washington wants governments to repatriate citizens being held in the camps. While it is, doubtless, good to get as many people as possible out of the camps, even if every single foreigner is sent back home, some 80 percent of the camps' inhabitants will remain, because they come from Iraq or Syria.
Perhaps, that problem can be addressed. But repatriating a large number of ISIS-affiliated individuals to Iraq could have unwanted political consequences for that country, while the U.S. is not in a position to influence the Syrian government very much. Indeed, Damascus might use individuals associated with ISIS to further its own goals.
Read More: Understanding the Hasakah prison siege: how brutal parties use force, violence
The US military seems to recognize the intractability of the problem. It is beefing up the prison system in northeast Syria, as HRW noted, including increasing security at al-Hol camp and building a new prison in Rumaylan.
Repatriation of Spanish Women, Children
In a written statement issued on Wednesday, Price explained that Spain had repatriated two women and thirteen children from the displaced persons camps in northeast Syria. He also indicated that had been done in coordination with Washington.
"We are grateful to Spain for working with us to resolve the ongoing humanitarian crisis, resulting from the dismantlement of the so-called ISIS 'caliphate,'" Price said.
"Approximately 10,000 residents of al-Hol and Roj displaced persons camps are from more than 60 countries outside Syria and Iraq," Price added.
Left unsaid were the statistics noted above: 45,000 of the detainees in the camps are from Syria and Iraq.
Majority of Camp Residents are Iraqi, Syrian
Those are the figures reported by Human Rights Watch (HRW) last month. The report noted that over 37,000 non-Syrians are held in the camps. But, significantly, of that number, over 70%—27,000—are Iraqis.
In addition, some 18,000 Syrians are held in the camps.
Thus, of the 55,000 displaced individuals detained in the camps, the overwhelming majority—some 45,000—are from Iraq and Syria.
This, in fact, is the perspective of the Kurdistan Regional Government: ISIS is basically a local phenomenon. That is what the late Governor of Kirkuk, Najmaldin Karim, told Kurdistan 24 in November 2018.
Read More: Najmaldin Karim: Islamic State is resurgent, dominated by locals
In December 2017, Iraqi Prime Minister Haider al-Abadi had declared that ISIS was defeated. However, speaking a year later, Karim strongly disagreed.
Karim was careful to state that he was only speaking of the area that he knew well: Kirkuk province. That said, the then-former governor of that province stated clearly and unequivocally that in Kirkuk ISIS was "all local people."
"Peshmerga fought [ISIS] bravely, and hundreds of them were killed," Karim told Kurdistan 24. "We have their pictures, their DNA. They're all from the area."
"What was called the liberation of Hawija, was basically these people shaved, threw the dishdasha, threw their things, went to their homes," Karim continued, "and now they're being reactivated and are active again."
More than a decade ago, this reporter served as a cultural advisor to U.S. forces in Afghanistan. "The enemy here"—as I was advised shortly after arriving, by a British intelligence officer and a U.S. Marine, who had worked closely together over the previous year—"are the losers in post 9/11-Afghanistan."
It was not a fight over ideology! It was a fight over power!
For locals, the ideology of Islamic extremism often serves to legitimize and justify their drive to power. It also serves to attract support from individuals whom the Communist ideologue and first leader of the Soviet Union, Vladimir Lenin, reportedly called "useful idiots."
Hoda Muthanna wants to return to the US
In the case of ISIS, foreigners attracted to its ideology are often young, rebellious, and confused. One such figure is Hoda Muthanna, a 28-year-old Yemeni woman, currently held in the Roj camp.
Muthanna was born in the U.S. to Yemeni parents. But in 2014, when she was 20 years old, she left the U.S. to join ISIS in Syria. There she married, in quick succession, three young men, as one after another died, fighting for ISIS.
At first, it seemed a great adventure, but Muthanna has come to regret almost everything—except her young son. She is speaking out now, because she wants to return home. She is even prepared to serve time in prison.
Yet that is not an option for her. The Obama administration stripped her of U.S. citizenship. It said she was not entitled to it, despite her U.S. birth, because her father was a diplomat (the family disputes that.)
Whatever the case, neither Muthanna, nor those like her, would be attracted to ISIS, if the U.S. did a better job of explaining the nature of the organization and similar groups.
The U.S. has reduced such groups to an "ideology," a band of true believers, led by some Islamic figure. For most Americans, the ideology is just repugnant. But for some individuals, like the young Muthanna, it represents romantic rebellion.
That understanding of ISIS, however, is quite wrong. It is a simplistic stereotype. Generally speaking, such groups include several elements, with different people seeking different goals.
Such groups include those seeking power, as described by Najmaldin Karim. Those individuals use the ideology of Islamic extremism to legitimize their violence, while it also helps them to recruit the likes of the youthful Muthanna.
Read More: Al-Qurayshi vs. al-Mawla: What's in a name? What the US doesn't understand about ISIS
Price's statement made clear that US authorities recognize that the overwhelming bulk of those detained in al-Hol and Roj camps are locals: Iraqis and Syrians, and, by implication, that the overwhelming bulk of those fighting for ISIS are Iraqis and Syrians.
So why not say that? Why not describe the different elements in these organizations? It is important for individuals, like the younger Muthanna, to understand a key point: if you go off to join the jihad, you will, almost certainly, be exploited by brutal, and ruthless men, who use the ideology of Islamic extremism to promote themselves and their ambitions.