WHO warns earthquake death toll could rise eight times, US aid starts flowing
With WHO's suggested death toll of some 27,000 people, the possibility exists of a major loss of life that the world, the Middle East, and Turkey have not seen in many decades.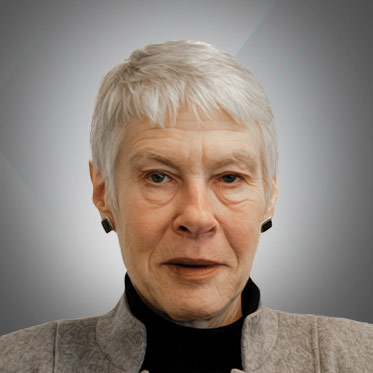 Laurie Mylroie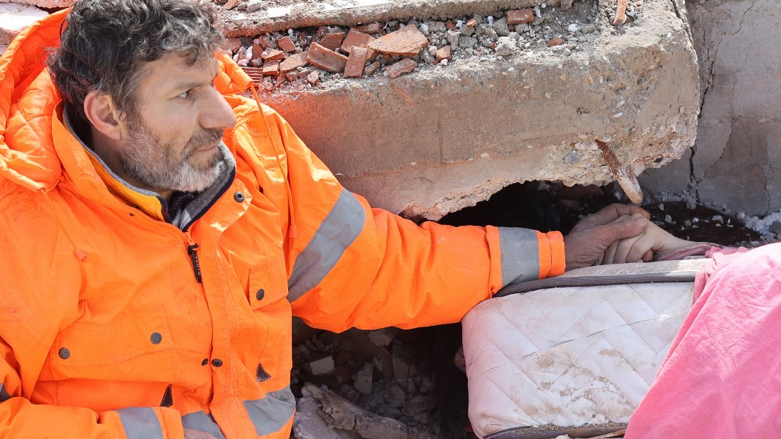 WASHINGTON DC, United States (Kurdistan 24) – The World Health Organization (WHO) warned that the death toll from the earthquakes that struck southern Turkey and northern Syria early on Monday could rise eight times.
When WHO issued that warning, the death toll stood at more than 3,400. The international health organization is, thus, suggesting, that more than 27,000 people could die from the earthquakes.
If so, the consequent losses would significantly surpass the death toll of Turkey's last major quake—in 1999—when 18,000 people died. It would also surpass, by many times, the civilian death toll in Russia's year-long assault on Ukraine. That now stands at nearly 7,000, as estimated by the UN's Office of Human Rights.
Thus, there is a possibility of a major loss of life that the world, the Middle East, and Turkey have not seen in many decades.
Speaking on Monday, Turkish President Recep Tayyip Erdogan described the earthquakes as Turkey's "largest disaster" since the 1939 earthquake which killed 33,000 people in the eastern province of Erzincan.
Erdogan declared seven days of national mourning, with Turkish flags to be flown at half-staff in the country, as well as at its overseas diplomatic missions.
US Aid for Victims of Earthquakes in Turkey, Syria
Within hours of the first earthquake, National Security Adviser Jake Sullivan issued a statement affirming that the US was ready "to provide any and all needed assistance" to the quake-affected areas.
On Monday morning, US President Joe Biden issued a statement, saying that he and his wife, Jill, were "deeply saddened by the news of the devastating earthquakes" that have "claimed thousands of lives in Turkey and Syria."
"Our hearts and deepest condolences are with all those who have lost precious loved ones, those who are injured, and those who saw their homes and businesses destroyed," Biden continued.
"I authorized an immediate US response," he explained. "At my direction, senior American officials reached out immediately to their Turkish counterparts to coordinate any and all needed assistance."
"US-supported humanitarian partners are also responding to the destruction in Syria," he added. There, the US is working through NGOs to assist people affected by the earthquake.
Later that day, Biden spoke with Erdogan by phone and "reaffirmed the readiness of the United States to provide any and all needed assistance to our NATO ally Turkey in response to this tragedy," the White House read out of their conversation explained.
One of Turkey's most urgent needs is search-and-rescue teams. The overwhelming bulk of casualties in an earthquake is caused by collapsing buildings, with people left trapped under the rubble.
Under ordinary circumstances, rescues must be made within 72 hours, experts say, as subsequently, prospects for survival are slim. The current situation is exacerbated by the cold winter weather, making it even harder to rescue survivors.
Thus, as Biden told Erdogan, "US teams are deploying quickly to support Turkish search and rescue efforts."
They include personnel from the Los Angeles County Fire Department, which is sending 78 members of its Urban Search and Rescue team, while a similar,
69-person team is being sent from Fairfax, Virginia, a suburb of Washington DC.
They are the only two such teams in the US that work internationally, and both have experience in responding to earthquakes, including in Japan, Mexico, and Nepal, The New York Times reported.
The effort is being arranged by USAID (US Agency for International Development), which is coordinating with Turkey on their work, as a statement released by Samantha Power, the head of USAID, explained.
She also said that USAID had deployed a DART team (Disaster Assistance Response Team) "which will work in close coordination with Turkish authorities on the front lines, as well as our partners on the ground and agencies across the US government."
The DART is currently "assessing the situation," while "identifying priority human needs" beyond the search and rescue teams that have already departed, Power explained.