U.S. Condemns Iran's Execution of Dissidents
"We condemn these executions," Patel said, describing them as "a grave reminder of the Iranian regime's penchant for abusing and violating the human rights of the Iranian people."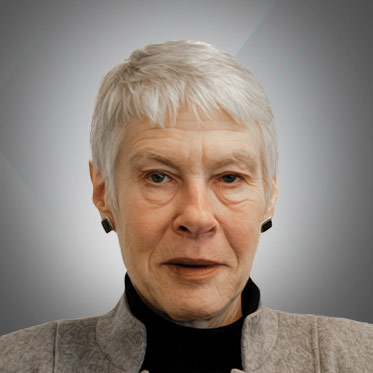 Laurie Mylroie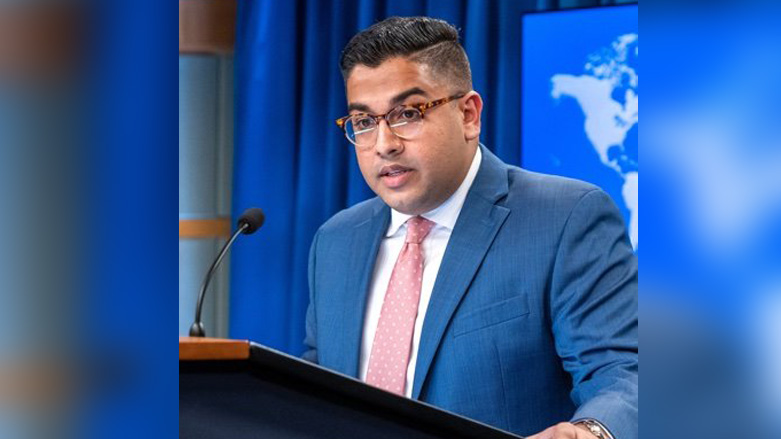 WASHINGTON DC, United States (Kurdistan 24) – Iran executed two men on Monday for "blasphemy." They were charged with making remarks on a Telegram channel entitled, "Critique of Superstition and Religion."
The hanging of the two men—Yousef Mehrad and Sadrollah Fazeli Zare—followed the execution on Saturday of another man, with dual Swedish and Iranian nationality, Habib Farajollah Chaab.
Chaab was charged with leading an Arab separatist group in the southwest province of Khuzistan. The group is charged with carrying out several terrorist attacks, including an assault on a military parade in 2018 that killed 25 people.
Death penalty punishments are common in Iran. It is "one of the world's top executioners, having put to death at least 203 prisoners so far this year, " the Associated Press reported, noting that there had been a "surge" in judicial executions "across the Islamic Republic following months of unrest."
On Monday, State Department Deputy Spokesperson, Vedant Patel, strongly criticized the most recent executions. Asked to comment on them, Patel replied, "We condemn these executions." He described them as "a grave reminder of the Iranian regime's penchant for abusing and violating the human rights of the Iranian people."
"All blasphemy laws remain an affront to human rights worldwide, including in Iran," Patel added, "and so the United States will continue to take appropriate action in accordance with our allies and partners to continue to hold the Iranian regime accountable for its human rights abuses."
Patel affirmed that the U.S. did "not hesitate to take action" against such abuses, and had, in fact, recently done so.
On April 24, the U.S. sanctioned six commanders in Iran's Islamic Revolutionary Guard Corps (IRGC) for their roles in the "regime's brutal suppression of the protests that broke out in September 2022, following the arrest and death of Mahsa Jina Amini while in the custody of Iran's Morality Police," the Treasury Department said in announcing the sanctions.
Read More: U.S. Sanctions Iran—Second Time this Week
Mehrad and Zare were arrested in May 2020 and spent many months in solitary confinement. They were executed on Monday in Tehran's Arak prison.
Mahmood Amiry-Moghaddam, Director of Iran Human Rights, an organization based in Norway, denounced the executions and said, "The international community must make it clear that the use of the death penalty against the expression of opinions will not be tolerated."
Habib Farajollah Chaab
Chaab, who was executed by the Iranian regime on Saturday, was a dual Iranian-Swedish citizen. He was kidnapped in 2020, while on a visit to Turkey, by Iranian agents.
In 2022, Chaab was put on trial, charged with leading the Arab Struggle Movement for the Liberation of Ahwaz. Ahwaz is the Arabic name for Khuzistan, which has the largest Arab population in any Iranian province.
Several years earlier, in 2017, Iranian agents had also murdered the leader of the Ahwaz Liberation Movement, who was a resident of the Netherlands.
Read More: Leader of Ahwaz Movement murdered in Netherlands
Sweden strongly protested Chaab's execution. Sweden's Foreign Minister Tobias Billstrom reacted with "dismay" to the execution, saying "Sweden had pleaded with Iran not to carry it out," Reuters reported.
"The death penalty is an inhuman and irreversible punishment and Sweden, together with the rest of the [European Union] condemns its application under all circumstances," Billstrom affirmed.