KDP President Masoud Barzani calls for all Kurdish party meeting to overcome differences  
"No good comes from internal conflicts."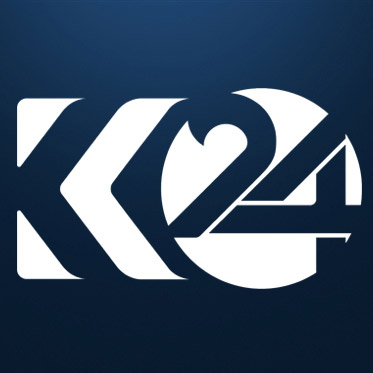 Kurdistan 24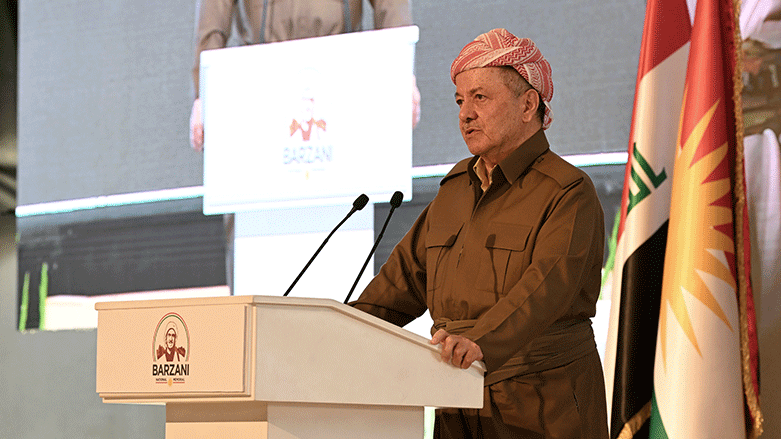 ERBIL (Kurdistan 24) – Kurdistan Democratic Party (KDP) President Masoud Barzani on Thursday called for all Kurdish political parties to meet before May 18 to overcome any outstanding issues.
Barzani's call came during a speech he delivered at the grand opening of the Barzani National Memorial in Barzan, Erbil province.
"I call on all the political parties to turn a new page and hold an inclusive meeting before May 18 to discuss all outstanding issues and resolve them in a responsible and patriotic manner," the party leader urged.
He particularly called on the Kurdistan Democratic Party (KDP) and Patriotic Union of Kurdistan (PUK) to hold a meeting to overcome their differences and prepare for a grand meeting.
"No good comes from internal conflicts." He committed to doing whatever was in his power to support reconciliation and work on issues through dialogue.
The party leader also called on the media to play a "positive role" in the process.
The call comes as the Kurdistan Region has recently witnessed tensions among its major political parties, particularly the KDP and PUK, over financial and administrative issues.
A recent meeting between Prime Minister Masrour Barzani and his Deputy Qubad Talabani – respective senior members of the KDP and PUK – has been hailed as a rapprochement following months of tensions.
Barzani's message to the parties was "very sincere and clear," all the political parties should come together and initiate dialogue, the Region's President Nechirvan Barzani, told Kurdistan 24 on Thursday.
He urged the political parties to embrace the call and come together for the sake of national interests.
Erbil-Baghdad relations
The party leader described the current relations between Erbil and Baghdad as positive and "strong with a pure will" to resolve the outstanding issues.
"I wholeheartedly thank my brother, His Excellency Prime Minister Mohammed Shia' Al-Sudani, for his sincere efforts to implement the political deal [of the parties to form the government]," Barzani stated, adding he reassures the premier that he has the party's full support.
"No issues are unresolvable if there is a strong will and pure intentions," the Kurdish leader explained, hoping the positive working relations will continue.
Among other disputes, the management of Kurdish oil and gas, and the Kurdish region's share in the federal budget have been among the lingering issues shaping the rocky relations between the two governments.