KDP President Barzani calls for continued international anti-ISIS efforts  
Combatting ISIS threats should remain the world's top priority, he added.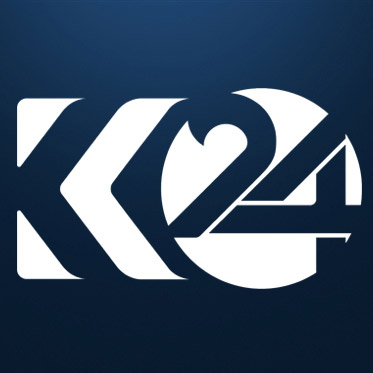 Kurdistan 24
ERBIL (Kurdistan 24) – Kurdistan Democratic Party (KDP) President Masoud Barzani on Thursday reiterated on the importance of continued international efforts to combat the remaining threats of Islamic State, according to a press release.
Remarks by President Masoud Barzani came during his meeting with Senator Titus Corlatean, Chairman of the Foreign Policy Committee in the Romanian Senate, and his accompanying delegation in Erbil.
Describing ISIS threats as "universal", the party leader called for maintaining international efforts against the terror group whose self-styled caliphate was toppled in 2017 in Iraq by the Kurdistan Region Peshmerga forces and Iraqi forces with the support of US-led coalition, a statement from Barzani Headquarters, the leader's office, read.
"However, ISIS has been territorially defeated, the root causes that had initially led to the emergence and strength of ISIS still exist," President Barzani told the Romanian officials.
Combatting ISIS threats should remain the world's top priority, he added.
Serving as Kurdistan Region president from 2005 until 2017, President Barzani led the three-year fight against ISIS, which experienced its first military defeat at the hands of Kurdish forces in August 2014 in Erbil's southern Makhmour district.
Speaking of the bilateral relations between Bucharest and Erbil, President Barzani described the relations as "friendly", hoping the ties to be expanded, particularly in the agricultural, economic, and investment sectors.
The first Romanian troops were officially deployed to the fight against ISIS in 2017 as part of the US-led coalition against ISIS.
President Barzani thanked the Southeastern European country's support to the Peshmerga forces as part of the coalition.
Senator Corlatean extended his appreciation for the sacrifices made by the Kurdish people and Peshmerga forces in the fight against terrorism. He also thanked President Barzani for his historical role in the Kurdish liberation movement, per the press release.
The Romanian official similarly called for expanding the ties between Bucharest and Erbil in agricultural, investment, and economic fields.
Romanian Ambassador to Iraq Radu-Octavian Dobre also attended the meeting.