The Kurdish nation never gives up in face of challenges, says PM Barzani in Newroz greeting
The Kurdish nation has never backed down in the face of the challenges, the premier said.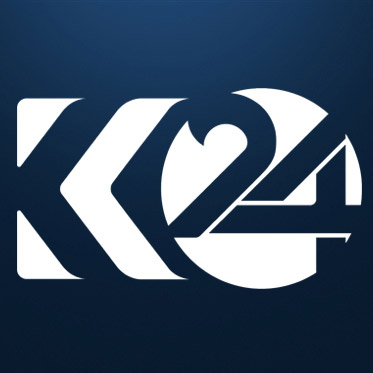 Kurdistan 24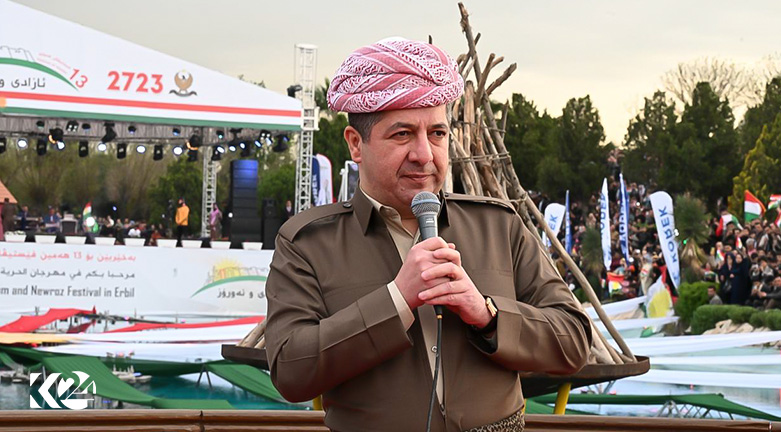 ERBIL (Kurdistan 24) – Despite all the challenges that the Kurdish nation has faced, including attempts to weaken the Kurdistan Region and its economy, we have never given up, Prime Minister Masrour Barzani said in his Newroz greeting on Sunday.
PM Barzani's remarks came during his participation at the Newroz festival in Erbil, which was attended by the Region's top officials, including Kurdistan Democratic Party (KDP) President Masoud Barzani and other foreign diplomats, based in the Kurdish capital.
"Newroz is the symbol of freedom; it is the symbol of the success of an oppressed nation over a tyrant," PM Barzani said at the national holiday, which is celebrated on March 21.
The Kurdish nation has never backed down in the face of the challenges, the premier said.
"Many attempts had been made to undermine Kurdistan and its economy. They failed. Attempts were made to destabilize Kurdistan and break our will. They also failed because we have faith in God, in President Masoud Barzani as well as our people," the premier added.
Regarding the outstanding issues between Erbil and Baghdad, PM Barzani said his government has a "strong will" to resolve all issues with the federal government.
"We have been able to take positive steps with Prime Minister Mohammad Shia' Al-Sudani and reach a preliminary agreement on most of the issues," he said, hoping the rest of the differences will be resolved soon.
The top official called for a collective effort to serve the Kurdish people. as disunity is unproductive.
As long as there is a will, the Kurdish internal issues can be resolved as well, Barzani said.
He renewed his call to the Patriotic Union of Kurdistan (PUK) ministers to come back to the cabinet meetings, which they have boycotted for months.
Kurdish folklore music was performed before President Masoud Barzani, lit by the Newroz fire, together with the children of "martyrs."
Hundreds of people, including tourists and foreigners, participated in the festival.