100+ families returned to Sinjar: Iraqi Migration Ministry
Ivan Fayeq emphasized that, in coordination with the IOM, more than 100 families have been relocated from Duhok to Mosul Province.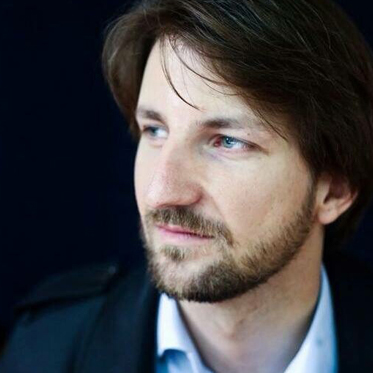 Wladimir van Wilgenburg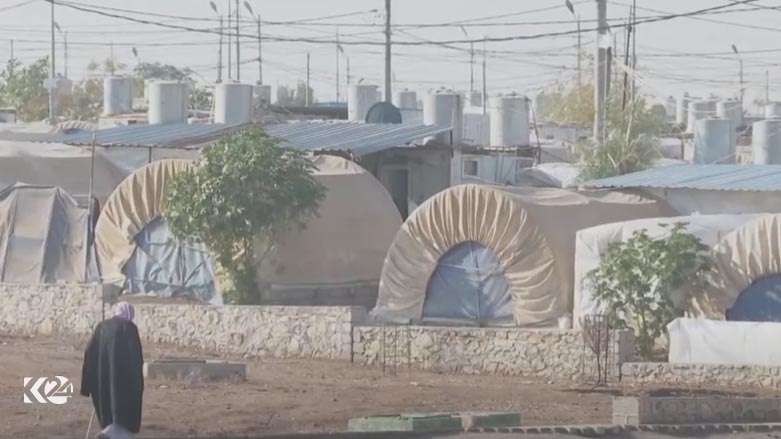 ERBIL (Kurdistan 24) – The Iraqi Ministry of Migration and Displaced Persons on Tuesday announced the return of more than 100 Yazidi families to Yezidi-major district of Sinjar.
Iraqi Minister of Displacement and Migration, Ivan Fayeq, stated that 100 Yezidi families returned from the camps in Duhok to their hometowns in Sinjar.
Fayeq emphasized that, in coordination with the IOM (International Organization for Migration), more than 100 families have been relocated from Duhok to Mosul Province, with efforts continuing towards this goal.
Pari Ibrahim, the founder and Executive Director of the Free Yezidi Foundation (FYF), told Kurdistan 24, that "while we are glad that these 100 families chose to return to Sinjar, the question remains: to what are they returning? Lack of housing and infrastructure makes life nearly impossible."
"We also believe the Iraq Ministry of Migration is a failed ministry. With $153 billion budget (adopted in June) for 2023, Iraq could have rebuilt the entire city of Sinjar by now," she added.
Murad Ismail, the co-founder and president of Sinjar Academy, also told Kurdistan 24 that the ministry has done very little to support IDPs return. "Most families return with the help of international NGOs or on their own without help from anyone. It seems the ministry mission has turned from supporting IDPs to reporting statistics."
"We wish this summer and fall will be the peak of IDPs' return as hundreds of families are ready to come back home and end this chapter. But with minimal help the return remains modest and gradual."
In a joint statement on July 27, a group of Yezidi organizations called for the special allocation of a $1.5 billion dedicated fund to reconstruct Sinjar.
"We have demanded 1 percent of the Iraqi budget (1.5B USD) and we believe this amount will be sufficient to help people return and rebuild their lives," Murad added.
The IOM's Iraq spokesperson Deepika Nath also told Kurdistan 24 as of July 2023, "the IOM has supported the voluntary return of 205 IDP families from Berseve 1 and Shariya camps in Duhok, and 119 families from informal sites on Sinjar Mountain back to their villages of origin in Sinjar. "
"The IOM continues to work to make durable solutions possible for survivors, including through basic service restoration, health care provision, economic assistance and small business support, memorialization efforts, peacebuilding activities and more," she added.
Giorgi Gigauri, the IOM Iraq Chief of Mission, in a statement on August 3, also said the IOM has been working alongside the Directorate of Survivors' Affairs, Yezidi civil society, community-based groups and international partners to provide assistance and create conditions conducive to the return of displaced survivors.
"Still, significant challenges persist. Over 200,000 Yezidis still live i displacement, both within and outside camps in the Kurdistan Region of Iraq. Last month's joyous homecoming notwithstanding, rates of return to Sinjar remain low," he said.
"The destruction of infrastructure and homes in Sinjar City and surrounding areas has diminished the availability of basic services and limited access to running water, electricity, healthcare and education," he added.
Moreover, since 2021, the IOM's Iraqi legal team has assisted 1,490 Yezidis to acquire housing, land and property documents. They have provided support to secure civil documentation and representation to apply for survivor status under the Yezidi Survivors Law.
"The restoration of housing, land and property documentation is a critical aspect of supporting durable solutions to displacement – especially for the Yezidi population," the IOM's Iraq spokesperson Deepika Nath added.
"Without these documents, returnees struggle to access government shelter support and compensation for their destroyed property. The lack of documentation also hampers livelihood prospects, particularly for the majority of the population who relied on agriculture-based livelihoods before 2014 and, without documentation to prove land ownership, are denied access to their own property on which to farm," she concluded.
Read More: President Barzani vows unwavering commitment to rescue all kidnapped Yezidis
President Nechirvan Barzani during an event organized by the Yezidi NGO (Non-Governmental Organization) Yazda on Aug. 3 during the 9th annual commemoration of the Yezidi genocide, said that the "impact of the genocide has been compounded by living without services and nine years of living under tents."
"We are aware of their difficult living conditions in the camps. It is the responsibility of all of us in Iraq and the Kurdistan Region to change this situation."
He also said that 135,000 Yezidi refugees are still living in displacement camps, while 189,000 have been scattered in the Kurdistan Region after being displaced from Sinjar.
In October 2020, Baghdad and Erbil reached an agreement, with support from the UN, aimed at restoring and normalizing the situation in Shingal (Sinjar).
"The implementation of the Sinjar agreement will pave the way for the return of the people of Sinjar and the region," he claimed.