US reaffirms campaign of pressure against Tehran
Monday's State Department briefing on Iran also raised Tehran's 1989 murder of KDPI leader Abdul Rahman Ghassemlou.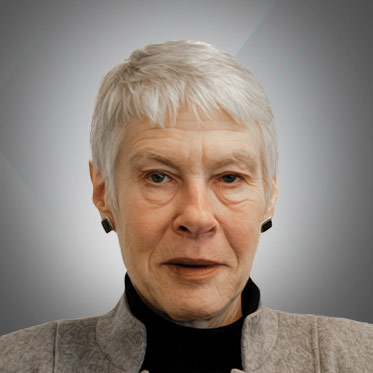 Laurie Mylroie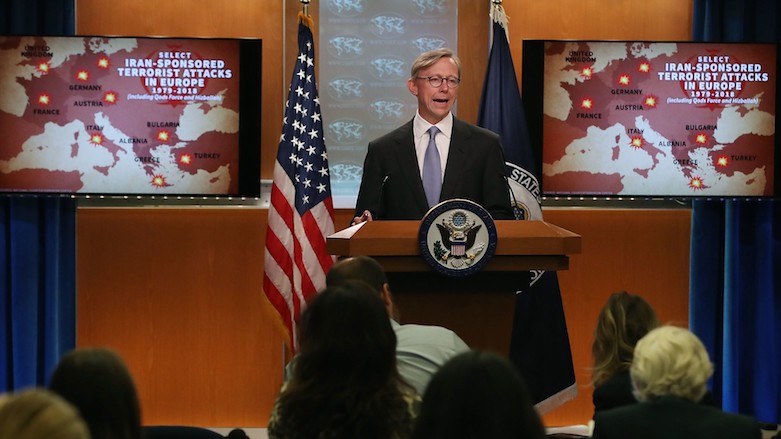 WASHINGTON DC (Kurdistan 24) – The US is already seeing the impact of its tough, new policy on Iran, signaled by its May 8 withdrawal from the Iran nuclear deal, even before Washington actually starts to re-impose rigorous sanctions.
Speaking to reporters on Monday, the State Department's Director of Policy Planning, Brian Hook, pointed to the falling value of Iran's currency.
Last week, the rial hit an "all-time high" against the dollar, Hook explained. On June 28, it was "trading at 85,000 to a dollar on the unofficial market," twice the official exchange rate.
The US will reimpose one set of sanctions on August 6, "targeting Iran's automotive sector" and its trade in gold and other key metals.
Three months later, on November 6, the remaining US sanctions will come into place, "targeting Iran's energy sector and petroleum-related transactions," as well as transactions with the Central Bank of Iran.
Hook affirmed—contrary to what Trump's lawyer, former New York City mayor, Rudy Giuliani recently told an Iranian opposition conference in Paris—that the US seeks to change the actions of the Iranian leadership, but not to change the regime itself.
The change in Iranian behavior sought by the US, however, covers a wide range of activities, including Tehran's support for terrorism.
In that context, Hook noted Iran's assassination of Abdul Rahman Ghassemlou, the head of the Kurdistan Democratic Party of Iran, in Vienna, Austria in 1989.
Observing that Iranian President Hassan Rouhani was now traveling to Europe in a bid to counter the effects of the impending US sanctions, Hook stated that Rouhani would be visiting Vienna, where, 29 years ago, "Iranian operatives, using diplomatic cover," killed the Kurdish leader.
Hook explained that Secretary of State Mike Pompeo and Treasury Secretary Steve Mnuchin had created "joint teams of senior officials to visit every region of the world," and that diplomacy was well underway.
He also said that over 50 international businesses had announced that they would be leaving the Iranian market, "particularly in the energy and financial sectors."
On Thursday, Turkish Foreign Minister, Mevlut Cavusoglu, affirmed, in defiance of this US diplomatic effort, that Turkey would continue to do business with Iran.
"We are not going to cut off our trade ties with Iran because other countries told us so," he stated.
Asked about Turkey's stance, Hook provided no clear answer.
"We are not looking to grant licenses or waivers," he replied, "because doing so would substantially reduce pressure on Iran."
However, Hook did not explain how the Trump administration would respond, in the event that Turkey refuses to cooperate with Washington.