US seeks to extend arms embargo, other restrictions on Iranian military activity
"We will return to the United Nations to reimpose sanctions, so that the arms embargo will become permanent next week."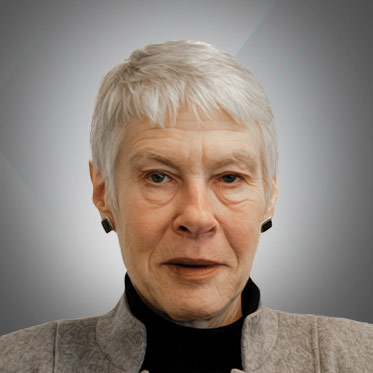 Laurie Mylroie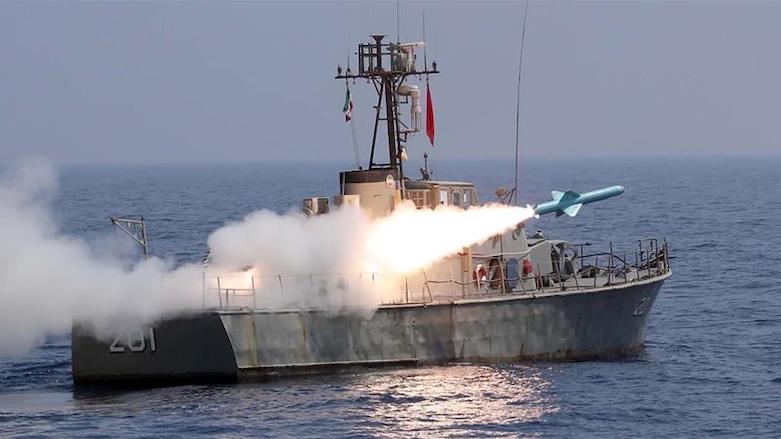 WASHINGTON DC (Kurdistan 24) – The US State Department affirmed on Wednesday that it intends to continue the prohibition on Iran's purchase of weapons and certain other military activities, as stipulated in UN resolutions adopted before the 2015 Iran nuclear deal, formally known as the Joint Comprehensive Plan of Action (JCPOA.)
The nuclear deal was enshrined in UN Security Council Resolution 2231, which, among its other provisions, proscribed the sale of weapons to Iran until Oct. 18, 2020.
Speaking to reporters alongside UK Foreign Secretary Dominic Raab, Secretary of State Mike Pompeo explained, "We will return to the United Nations to reimpose sanctions, so that the arms embargo will become permanent next week."
Later, on Wednesday, Eliot Abrams, the State Department's Special Representative for Iran and Venezuela, elaborated on Pompeo's remarks.
"The arms embargo will now be re-imposed indefinitely, and other restrictions will return," Abrams said, "including the ban on Iran engaging in [uranium] enrichment and reprocessing-related activities; the prohibition on ballistic missile testing and development; and sanctions on the transfer of nuclear and missile-related technologies to Iran."
The US has been rebuffed on this issue in the Security Council, where Russia and China support Iran. But Abrams suggested that secondary US sanctions would be imposed on parties that try to sell weapons to Iran.
"We will have some announcements over the weekend and more announcements on Monday and then subsequent days next week as to exactly how we are planning to enforce" them, Abrams stated, and "I do think that this will have a very significant impact.
There is a separate European Union (EU) arms embargo on Iran, Abrams explained. European countries have told the US that they did not want the UN arms embargo to end, but "were unable to take any action" to keep it in place.
The EU embargo is set to expire in 2023, and Abrams called on the Europeans to continue their embargo "indefinitely," as well as "cooperate closely" with Washington "when they see any effort by Russia, China, or anybody else to sell arms to Iran."
He also noted that all six members of the Saudi-led Gulf Cooperation Council had sent a letter to the Security Council, requesting that the arms embargo on Iran not be allowed to lapse.
"It is astonishing," Abrams said, "that anyone would think or have thought it sensible to allow the arms embargo on Iran to expire next month, given that regime's role in destabilizing Iraq, Syria, Yemen, and Lebanon and its continuing support for terrorism."
The Trump administration has increasingly taken a tough stance toward Iran, particularly after Pompeo replaced Rex Tillerson as Secretary of State and then after David Schenker became Assistant Secretary of State for Near Eastern Affairs in June 2019, assuming a position that had either been vacant or filled by acting assistant secretaries—as Schenker's Senate confirmation was delayed for months by Sen. Tim Kaine (Democrat, Virginia) in a policy dispute with the White House.
Although from the start, the Trump administration reversed the conciliatory posture toward Iran of its predecessor, many lapses and inconsistencies remained.
The State Department appears now to be systematically addressing them. It has adopted a much tougher position on Iranian activities in Iraq (which has benefitted the Kurdistan Region.)
Read More: The US-Iraq Strategic Dialogue: Good news for the Kurdistan Region
On Monday, Qatar's Foreign Minister was in Washington for the third session of the US-Qatar Strategic Dialogue. A Saudi-led blockade of its much smaller neighbor has caused it to turn to outside powers, including Iran and Turkey.
"To close the door to increased Iranian meddling, it's past time to find a solution to the Gulf rift," Pompeo affirmed during Monday's meetings. "The Trump administration is eager to see this dispute resolved and to reopen Qatar's air and land borders currently blocked by other Gulf states."
Almost certainly, the US is speaking to Riyadh about this as well.
There has already been one spectacular pay-off to this tough, consistent US line, namely the agreements on normalizing ties between Israel and the UAE and Bahrain, which were concluded on Tuesday.
Read More: Israel signs accords with UAE, Bahrain
Those agreements were driven by a shared hostility toward Iran, while they also reflect a measure of confidence that the US can be relied on to help deal with any retaliation from those parties who oppose the accords.
Editing by Karzan Sulaivany