Erbil's oldest Kurdish school serves as education museum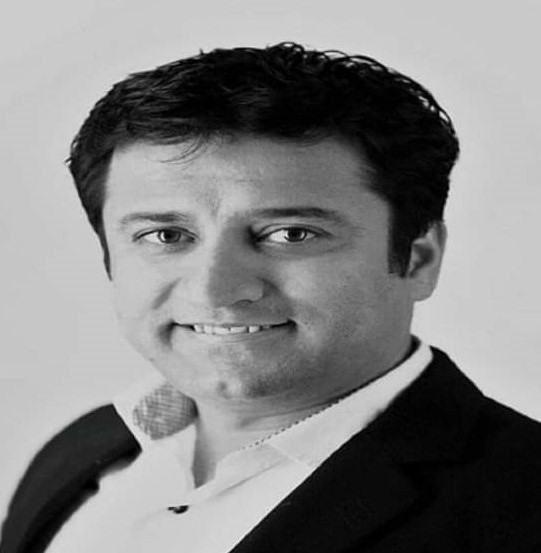 Goran Sabah Ghafour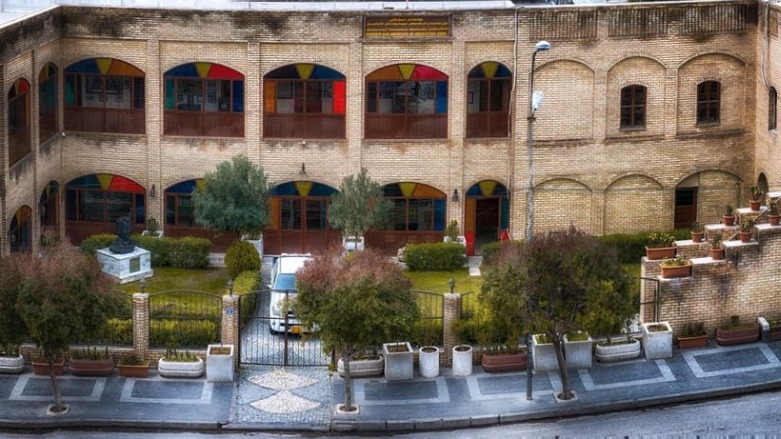 ERBIL (Kurdistan 24) – Erbil Ula, established in 1920, was the first Kurdish school in the ancient city. Each day, it welcomed those from different backgrounds and it still does so today. Instead of students, however, it now welcomes visitors with an interest in the educational history of the Kurdistan Region.
Erbil Educational Museum has become a symbol of the city, containing its history of education that displays archived memories of the school's first teacher and first students, as well as a collection of documents such as report cards and registration records that, collectively, tell a fascinating story.
The site "is a standing example of coexistence in Kurdistan," says Omed Anwer, the museum's director, "Turkmen, Arabs, Kurds, Assyrians, Muslims, Christians, and Jews were all attending the school, sitting next to each other like brothers and sisters."
The museum consists of thirteen halls, displaying pictures of teachers and students as well as preserved class materials, uniforms, desks, boards, books, and much more.
In the heart of Erbil's downtown area, the museum opens for visitors from 8:00 a.m. until 2:000 p.m. as well as some evenings when there is greater demand for it.
Before the coronavirus pandemic, the museum would receive some two hundred visitors per day from various local communities, foreigners from the diplomatic and business worlds, and tourists, but now receives roughly fifty people daily.
It is not only adults who enjoy the museum. Schools from around the Kurdistan Region and Iraq bring their students for scheduled field trips. "Each day," says Anwer, "we have at least one group of students from a school and that keeps the museum alive because this museum is for the new generation."
The young, he says, should not forget about their history, especially students who should be aware of their educational heritage and culture.
Visitors from around the world can see the museum's displays for no admission fee.
"Money should not be an obstacle for people to see this heritage and culture," the director explained. "Our goal is that locals and internationals visit us and know about our history, our culture, and heritage. The world should know that Kurdistan has had a civil society for a long time."
The museum sponsors seminars for educators, teachers, and researchers working to develop the educational sector in the Kurdistan Region. It also organizes various special occasions each year, including Black and White Photo Day and the older tradition of Cedar Day, for which children were historically required to wear special royal headwear.
One of the cornerstones of the museum's mission is something Anwer repeatedly brings up while speaking to Kurdistan 24 and it is clear that is a major motivating factor for his involvement; to keep the soul of coexistence alive among all the religious and ethnic communities in the Kurdistan Region.
"Once Muslims, Christians, Jews, Arabs, Turkman, Kurds, and other groups were all living together and going to school together without any problems."
Ali Jassim, a visitor from Baghdad, states that the museum made him and his children happy, remarking, "It is so rich with various educational items that can teach you a lot about schools and the education system at that time."
While proudly giving a tour of the courtyard, Anwer points to a sculpture and says, "Look, this is (Ibrahim Amin) Baldar, the author who wrote the first textbook in Kurdish for the first grade and we have the textbook inside. That is something."
The museum is now communicating with other international sister-museums focusing on education with the long-term plan of sharing all of their unique cultural and educational histories from different parts of the world.
"One of my goals is to display our heritage outside Kurdistan," he concludes, "What we have here in this museum is a must-see for all people."
Editing by John J. Catherine