US: 'Iran will never acquire a nuclear weapon'
"I don't have any meetings to confirm or preview at this time," he replied, "but I suspect we'll have more to say in the coming days."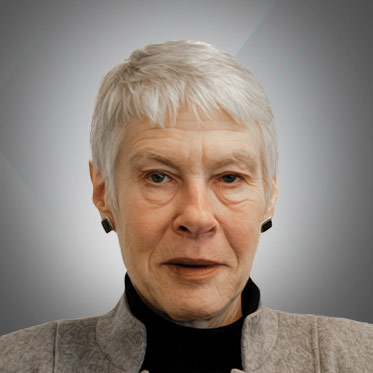 Laurie Mylroie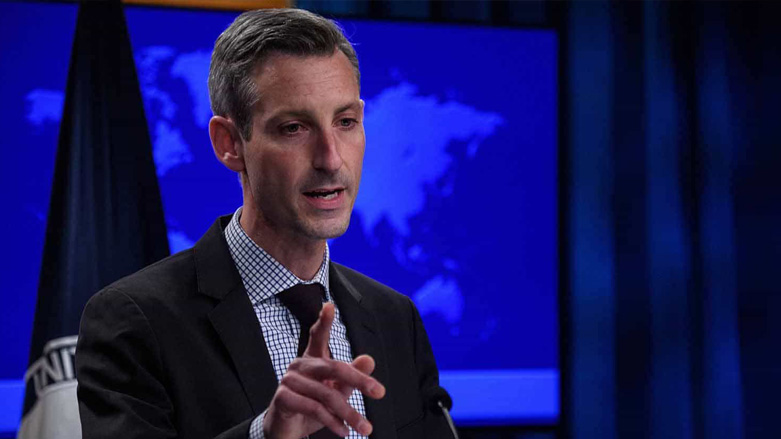 WASHINGTON DC, United States (Kurdistan 24) – Addressing reporters on Wednesday, State Department Spokesperson Ned Price repeatedly stated that it was the policy of the Biden administration to ensure that Iran does not become a nuclear power.
Price's statements followed the day after the International Atomic Energy Agency issued a regular quarterly report, which stated that the Agency had found traces of highly enriched uranium at Iran's Fordow Fuel Enrichment Plant. It reached 83.7% purity, close to the 90% purity required for making a nuclear weapon.
In response to a question regarding a possible visit to Washington next week by two Israeli officials to discuss Iran, Price seemed to confirm it, but declined to provide any details.
"I don't have any meetings to confirm or preview at this time," he replied, "but I suspect we'll have more to say in the coming days."
"When it comes to Iran," Price continued, our position "has been clear" and "consistent."
"President Biden has a solemn, steadfast commitment to the fact that Iran will never acquire a nuclear weapon," he affirmed. "We will never allow that to happen."
That sounded, almost, like the threat of military action, perhaps carried out in conjunction with Israel.
Ongoing Negotiations—but not the JCPOA?
At the same time, however, Price affirmed the importance of diplomacy as the best, most reliable way to ensure that Iran did not acquire nuclear weapons.
"We continue to believe that the way to address the challenge in a way that is durable, in a way that is permanent, is through diplomacy," he stated, "but we haven't taken any tools off the table."
Price cited Iran's obstructionism in the negotiations that aimed to revive the 2015 nuclear deal, which Donald Trump left in 2018. That agreement is formally known as the Joint Comprehensive Plan of Action (JCPOA.)
From the spring of 2021 through this past summer, the JCPOA talks were hosted in Vienna by the European Union, which served as an intermediary between the US and Iran. Britain, France, Germany, Russia, and China, the so-called P-5+1, also participated.
Read More: US affirms 'gaps remain' for reviving Iran nuclear accord
Iran "has consistently turned its back on our overtures and efforts" in "the P-5+1 context to achieve a mutual return to compliance with the JCPOA," Price said on Wednesday.
"That hasn't been on the agenda," he continued, "but even as Iran itself has killed the possibility for a swift return to compliance with the JCPOA, what remains very much alive for us is a determination to exhaust all avenues of diplomacy, even as we consider all alternatives."
That statement marked the first time that Price had even alluded to another diplomatic channel separate and distinct from the JCPOA talks.
Kurdistan 24 asked the State Department if there was, indeed, a second diplomatic channel, but did not receive an immediate response.
The issue also arose last week, after reports emerged that the Special Envoy for Iran, Robert Malley, had visited Oman. Subsequently, Iran's Foreign Minister said that the Sultan of Oman would visit Iran to discuss the JCPOA.
However, when asked if Oman was mediating between Washington and Tehran over restoring the JCPOA, Price denied it.
"The JCPOA is not on the agenda, has not been on the agenda for some time," he said, before listing the three issues of greatest concern to the US regarding Iran: 1) Tehran's repression of the ongoing protests, triggered last September by the death in police custody of the young Kurdish woman, Jinah (Mahsa) Amini; 2) its provision of UAVs to Russia for use in the Ukraine war; and 3) its illegal detention of US citizens.
Price did not raise any of those three issues on Wednesday, perhaps suggesting that there really is some ongoing mediation over Iran's nuclear program and that it has made some progress.
However, even if that was likely, there are significant outstanding issues that remain to be resolved.