U.S. Calls on Iraq, KRG to Settle Budget Dispute in way that "Benefits" Iraqis as "Constitution Requires"
"The Kurdistan Region has proven to be a strategic U.S. ally in a part of the world, where Washington lacks reliable friends."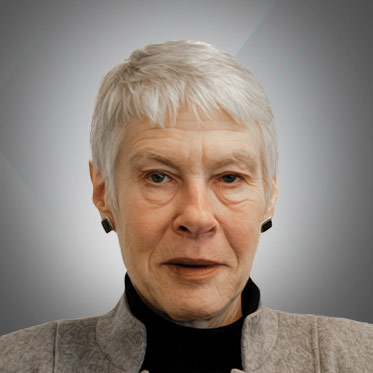 Laurie Mylroie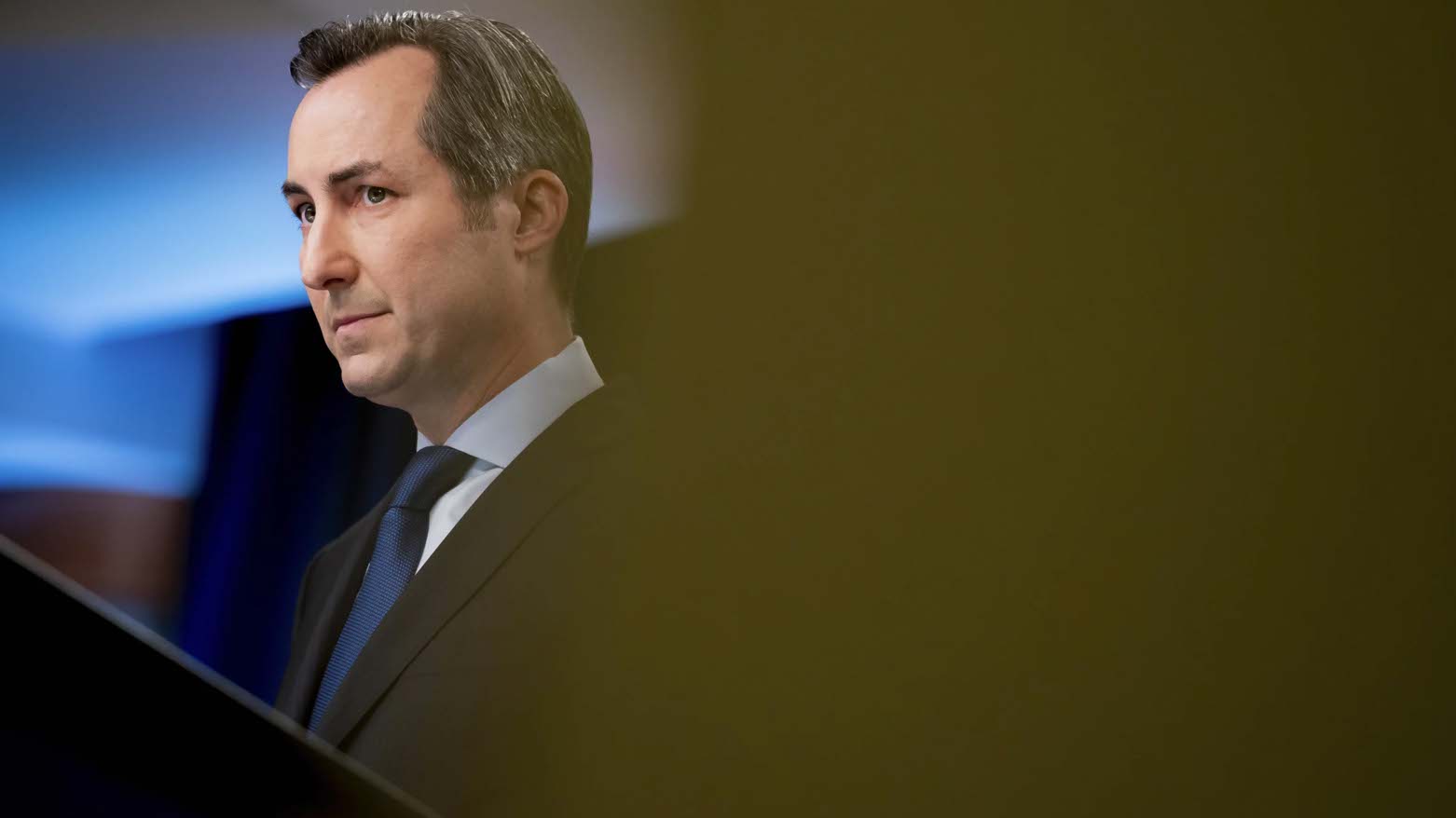 WASHINGTON DC, United States (Kurdistan 24) – State Department Spokesperson Matthew Miller, addressing reporters on Wednesday, called on the Iraqi government and the Kurdistan Regional Government (KRG) "to resolve their budget disputes in a manner that benefits the Iraqi citizens, as the Iraqi constitution requires."
Miller's statement came in response to a question from Kurdistan 24, regarding a letter addressed to U.S. President Joe Biden from KRG Prime Minister, Masrour Barzani. The letter stressed the serious consequences that the lack of funds from Baghdad might now have in the Kurdistan Region.
The letter was delivered on Sunday, and on Monday, the KRG Prime Minister met with the U.S. ambassador to Iraq, Alina Romanowski, who traveled to Erbil, where she also met with several other Kurdish leaders: Nechirvan Barzani, President of the Kurdistan Region; Qubad Talabani, KRG Deputy Prime Minister; and Masoud Barzani, head of the Kurdistan Democratic Party.
The letter was first reported by the Middle East news magazine, Al-Monitor, which explained that the KRG would like more U.S.engagement in Iraq to ensure that Erbil receives equitable treatment from Baghdad.
An Iranian Hand?
Al-Monitor suggested that Iran, with its animosity toward the Kurdistan Region, was behind the intensity of the budget dispute. It quoted James Jeffrey, a former U.S. ambassador to Iraq and Turkey, as saying that Iran was "clearly using an 'all elements of power' strategy to assume effective control of Iraq." Iran was, as Jeffrey suggested, following the same model that it used in Lebanon, where it relied on Shi'ite militias and their political parties to extend its influence over that country.
During the Trump administration, Jeffrey explained, the U.S. had systematically pushed back against Iran's maneuvers. However, the Biden administration "'doesn't seem to be doing anything in this regard."
Al-Monitor suggested that, most likely, the Biden administration "doesn't want to provoke Iran as it seeks to revive the nuclear deal."
The delivery of the letter to Biden on Sunday and Romanowski's meeting on Monday with the KRG Prime Minister were preliminary to a meeting in Baghdad today. The Prime Minister is leading a delegation that includes the Deputy Prime Minister, as well as other senior KRG officials, to meet with their Iraqi counterparts to discuss the budget dispute.
The Kurds as a Strong, Time-Tested U.S. Ally
The U.S. has a genuine interest in seeing that the Kurdistan Region is treated fairly by Baghdad and maintains its stability and vitality. Above all, the Kurdistan Region has proven to be a strategic U.S. ally in a part of the world, where Washington lacks reliable friends.
In part, because of its long-standing adherence to a "one-Iraq" policy, Washington has previously sought to promote Baghdad at the expense of Erbil. But several of those efforts proved to be failures, and that should serve as a strong caution.
When George W. Bush decided, in the wake of the 9/11 attacks, to finish off the 1991 Gulf War and overthrow Saddam Hussein, Turkey was unwilling to participate. That could have meant there would be no "northern front."
However, U.S. troops found a welcome in the Kurdistan Region. The advance force was a CIA paramilitary team, and it worked in concert with Peshmerga, as the team leader, Sam Faddis, recounts in his book, "The CIA War in Kurdistan."
Following the fall of Baghdad, in May 2003, Amb. Paul Bremer was appointed head of the Coalition Provisional Authority (CPA) and led the administration of Iraq for a year.
Initially, Bremer saw the Peshmerga as one more unauthorized militia, operating independently of the central government. He wanted to dissolve the Kurdish force. But he was strongly resisted by Masoud Barzani, then head of the Kurdistan Region—and Barzani prevailed.
Some years later—after the Obama administration had withdrawn U.S. forces from Iraq and then after it was obliged to return them to fight ISIS—Bremer came to view the Peshmerga in an entirely different light.
They were, as Bremer told Kurdistan 24 in 2017, "the most consistent and capable allies to American interests in Iraq."
Read More: Paul Bremer: Peshmerga most consistent ally of US
The late Sen. John McCain, the highly regarded and influential chairman of the Senate Armed Services Committee, spoke similarly at roughly the same time.
The U.S. was fully engaged in the fight against ISIS, and McCain, hailing the Peshmerga as "the most effective fighters," called on the administration to arm them directly. To some extent, that did, indeed, happen.
But McCain's call also had a much broader effect. Such was his authority that the Iraqi government stopped interfering with U.S. arms supplies for the Peshmerga, and even those supplies that transited through Baghdad moved much faster than they had before.
Read More: Sen. John McCain: US needs to arm Peshmerga directly
The Extraordinary Development of the Kurdistan Region
Other U.S. officials have noted the extraordinary development of the Kurdistan Region over the past 30 years, since the 1991 Gulf War and Operation Provide Comfort, which resulted in the end of Saddam Hussein's rule over the region.
In 1991, the Kurdistan Region was laid waste, the countryside devastated as a consequence of Saddam's genocidal Anfal campaign. Yet throughout the 1990s, development was limited, as the region was subject to a double embargo: the external embargo which the U.S. imposed on Iraq and an internal embargo imposed by Saddam.
Operation Iraqi Freedom (OIF) was, thus, a second major boost to the Kurds, as it eliminated both embargoes. U.S. officials who witnessed the Region's transformation in the years after 1991 have testified to its amazing development.
Gen. David Petraeus, who fought in the 1991 Gulf War and then led the "surge" in Iraq in 2007, told a webinar in 2021, "It's been quite impressive—it's downright miraculous—to see how well [the Kurds] have done, to see what they have achieved, in so many different respects."
"Not just in building economies and modern infrastructure, but in education as well, despite these enormous challenges with which they have had to contend," he said.
Read More: Gen. Petraeus: 'Downright miraculous' to see success of Kurdistan Region
Sen. Tammy Duckworth (Democrat, Illinois) was a helicopter pilot in OIF. In 2004, her helicopter was shot down, and she was badly wounded, losing both legs. In 2019, as a senator, she led a fact-finding mission to Iraq.
It was her first trip back in fifteen years, and she was struck by the differences, both between 2003 and 2019 and between Erbil and Baghdad, as she explained to a Washington think-tank.
"When I used to go up to the Kurdish Region, there was one fancy hotel on top of a hill and that was it," she said. "We landed on a hillside and parked our helicopters and walked up to the one hotel."
Now there are "high-rises, it's gleaming, it's modern"—in sum "an international cosmopolitan city."
Baghdad did not see the same changes. Duckworth attributed the difference in significant part to different rules and regulations in the Kurdistan Region and in the rest of Iraq. Kurdistan is open to the world, while Iraq is closed, perhaps, retaining the habits and practices of Saddam's regime.
Read More: Sen. Duckworth: Kurdistan is model for Iraq; ISIS not defeated
In 2019, Joey Hood, Principal Deputy Assistant Secretary of State for Near Eastern Affairs, testified before the Middle East subcommittee of the House Foreign Affairs Committee and then spoke with Kurdistan 24.
Hood pointed to the Kurdistan Region's achievements "in supporting investments to rebuild and to give people jobs and to create opportunities and to help the displaced go home."
Read More: US: Kurdistan Region can be model for rest of Iraq
Others have articulated such sentiments, as well. But they were, perhaps, best expressed by Lt. Gen. Jay Garner (US Army, Retired), who led Operation Provide Comfort in 1991 and in 2003 briefly headed the U.S. reconstruction effort.
"Kurdish Iraq is the Iraq we wanted to have," Garner has said. "Kurdistan is what we wanted Iraq to be."