U.S. Imposes New Sanctions on Iran with Anniversary of Zhina Amini's Death
Biden affirmed that he and his wife "joined people around the world in remembering" her "and every brave Iranian citizen who has been killed, wounded, or imprisoned" by the regime.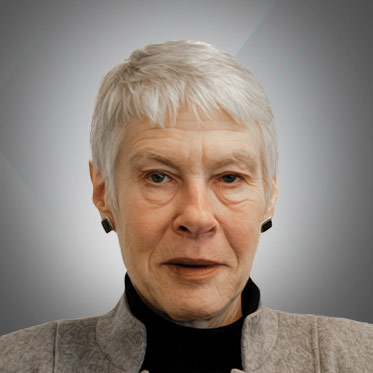 Laurie Mylroie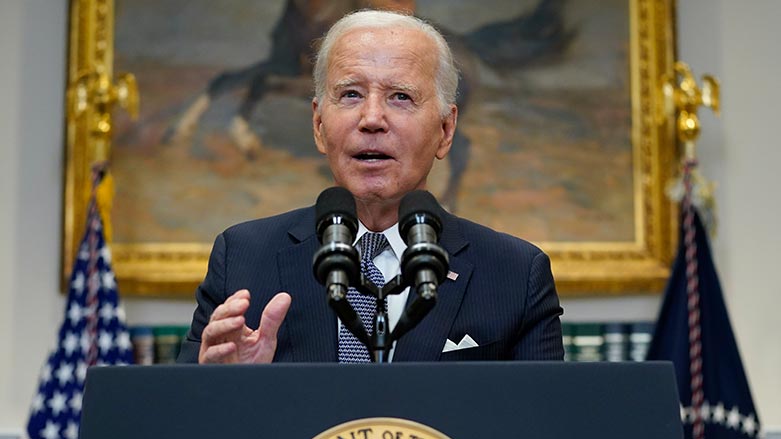 WASHINGTON DC, United States (Kurdistan 24) – On Friday, U.S. President Joe Biden and Secretary of State Antony Blinken marked the first anniversary of the death of the young Kurdish woman, Zhina (Mahsa) Amini, while she was being held by Iran's so-called "Morality Police" for not properly wearing her headscarf.
The U.S. also imposed new sanctions on Iranian institutions, including the Iranian National Police, the Islamic Revolutionary Guard Corps (IRGC), and three media outlets, which the Treasury Department described as "IRGC and regime-controlled."
The U.S. measures were taken in concert with Australia, Britain, and Canada and announced the day before the first anniversary of her death on Sept. 16, 2022.
Remarks by Biden and Blinken
Biden released a statement affirming that he and his wife, Jill, "joined people around the world in remembering" Amini "and every brave Iranian citizen who has been killed, wounded, or imprisoned by the Iranian regime for peacefully demanding democracy and their basic human dignity."
Blinken affirmed that Amini's "tragic and senseless death in the custody of Iran's so-called 'Morality Police' sparked demonstrations across Iran that were met with unspeakable violence, mass arrests, systemic internet disruptions and censorship by the Iranian regime."
And he affirmed, "We will continue to take appropriate action, alongside our international partners, to hold accountable those who suppress Iranians' exercise of human rights."
"Amini's death brought together men and women, veiled and unveiled," The Washington Post reported on Friday, as the U.S. paper recounted the significance of her death.
"Different classes and ethnic groups united around a Kurdish chant: 'Woman, life, freedom," the Post said. The regime responded to the popular protests with a crackdown that "was especially harsh in the historically marginalized Kurdish northwest, where Amini was from," it continued, and "where protests were most widespread."
New Sanctions
In announcing the new sanctions, the U.S. Treasury Department explained that the mass arrests carried out by the regime, as it responded to the protests, targeted "tens of thousands of people."
Many of those arrested were subject to "brutal treatment while in custody," it said. That treatment included "beatings, rape, and torture."
"More recently, in anticipation" of the anniversary of her death, "Iranian authorities have proactively arrested activists in an effort to dissuade others from resuming anti-government protests," the Treasury Department statement continued.
Friday's sanctions were the 13th round of such penalties that the U.S. has imposed on Iran over the past year, it noted.
The new sanctions target ten commanders in Iran's National Police who have played key roles in suppressing demonstrations, including those that occurred before Amini's death, such as the November 2019 protests that followed a hike in gasoline prices. Their suppression caused the deaths of over 1,500 Iranians.
"The IRGC has also played a critical role in the regime's efforts to violently suppress protests," the Treasury Department stated, as it sanctioned nine IRGC commanders.
The U.S. also sanctioned elements within "Iran's state-controlled media," which, as the Treasury Department explained, has "played a key role in the regime's suppression of protests, including those following the death of Mahsa Amini."
"Many of these organizations work in tandem with Iranian security and intelligence services," it said, "blurring the lines between government and media and extending the regime's oppressive reach."
Press TV is one of the three sanctioned media outlets. It is the English language channel for the state broadcaster, the Islamic Republic of Iran Broadcasting (IRIB), which was sanctioned already in 2013.
"Press TV has broadcasted scores of forced confessions and derogatory actions," Treasury said. It "has also been used by Iranian intelligence services to recruit sensitive assets, including U.S. persons," it added, although it provided no detail.
The other two sanctioned media outlets—Tasnim News Agency and Fars News Agency—are closely tied to the IRGC. Two IRGC commanders founded the Tasnim News Agency, while the board of directors of Fars News Agency is chaired by the deputy head of IRGC intelligence.