Officials in Syria's Manbij say both Russia and US now patrolling
Senior local officials in the northern Syrian city of Manbij said that both the US-led coalition and the Russian military police are operating in the area, including conducting regular patrols.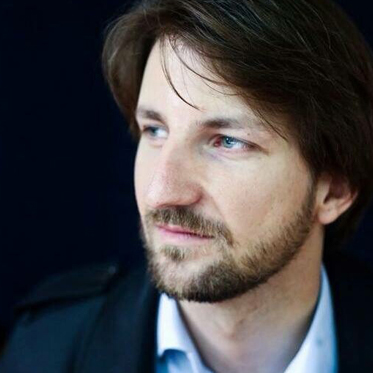 Wladimir van Wilgenburg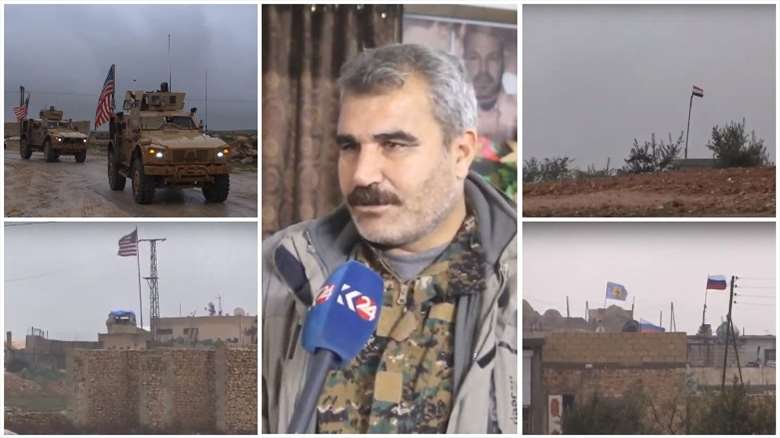 ERBIL (Kurdistan 24) – Senior local officials in the northern Syrian city of Manbij said that both the US-led coalition and the Russian military police are operating in the area, including conducting regular patrols.
Manbij Military Council (MMC) Commander Mohammed Abu Adel told Kurdistan 24 that there have been no changes on the ground regarding coordination with US forces and joint patrols, both of which continue.
"We also have contact with Russian troops in Manbij. But there is only the internal security forces and Manbij Military Council forces that are deployed on the ground in Manbij," Adel said.
Since Monday, Russian military police units have been patrolling a 5 km wide and 27 km long security zone near Manbij city on the al-Arimah - Yulanli - Saydiyah - Dali Fa'r - Bawz Kij route, a Russian government-linked monitoring center confirmed on Tuesday.
According to the Syrian Observatory for Human Rights, the joint patrols are run between the al-Bab Military Council, which is linked to the Syrian Democratic Forces (SDF), and Russian soldiers.
Until recently, there were no Russian troops or military police in Manbij, but they entered after the re-establishment of the Russian-Syrian Coordination Centre in Manbij in late December.
On Dec. 28, the Kurdish People's Protection Units (YPG) called on Damascus to protect Manbij against Turkish attacks.
MMC spokesperson Sharvan Darwish told Kurdistan 24 at the time that, "there are no other forces in Manbij apart from the Manbij Military Council."
"The YPG have withdrawn their forces since 2016 after Manbij was liberated from Daesh [Islamic State]," he said, adding that, after the US withdrawal announcement, different forces have been trying to enter Manbij.
Timur Akhmetov, a researcher at the Russian International Affairs Council, told Kurdistan 24 that the new patrols "might be interpreted as Russia's desire to prove itself as a mediator between the PYD [Democratic Union Party] and other forces."
"This is yet another attempt to minimize chances of open conflict. Seeing this, Turkey might think to use Russian services to strike a deal with relevant parties in northern Syria," he continued.
"After [the] US refusal to acknowledge Turkish concerns, Russian mediation might be yet another way of diffusing tensions with the Syrian Kurdish PYD without resorting to open conflict and risking lives of Turkish servicemen."
Akhmetov concluded by saying, "In the end of the day, Russia has been advocating a return of SDF-controlled territories under sovereign control of Damascus and dialogue between Syrian and Turkish governments on the Kurdish armed groups and relevant issues."
In recent weeks, delegations from the Kurdish-led administration and the SDF have met Russian officials in Moscow and at the Hmeimim military base in Syria in attempts to head off a Turkish attack and to reach an agreement with Damascus on local self-rule.
However, Mohammed Ismail, a senior leader of the Kurdistan Democratic Party – Syria (KDP-S) told Kurdistan 24 that Russia is not being serious in their dealings with Kurdish parties.
"Russia is not against the Kurds, but Russia follows its own interests and they want everything to go back to the [Syrian] regime."
He said Russia might pressure Damascus into accepting Kurdish rights in the Syrian constitution, "But the regime won't accept that."
Bedran Ciya Kurd, a senior official in the local Kurdish-led self-administration, told the Hawar News Agency on Dec. 31 that meetings he attended as part of a delegation to Moscow earlier in the month were successful.
"[We] presented a roadmap to start a dialogue mediated by Russia and the map contains the main points on how to protect the areas of north and east of Syria," he said.
He also added that the plan included suggestions on how to include "all rights of constituents constitutionally within a unified Syria and the way of distribution of economic wealth in a fair manner to all Syrians," but gave no further specifics of the proposed roadmap.
Editing by John J. Catherine
(Additional reporting by Kurdistan 24 correspondent Redwan Bezar)