Kurdish leader supports UN call to release Syrian political prisoners amid COVID-19 crisis
Ilham Ahmed, President of the Executive Committee of the Syrian Democratic Council (SDC), told Kurdistan 24 on Wednesday that her organization supports the call by the United Nations to release all political prisoners in Syria amid the COVID-19 pandemic.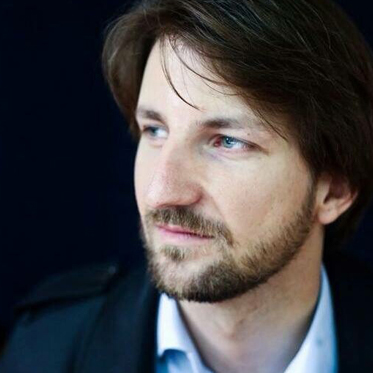 Wladimir van Wilgenburg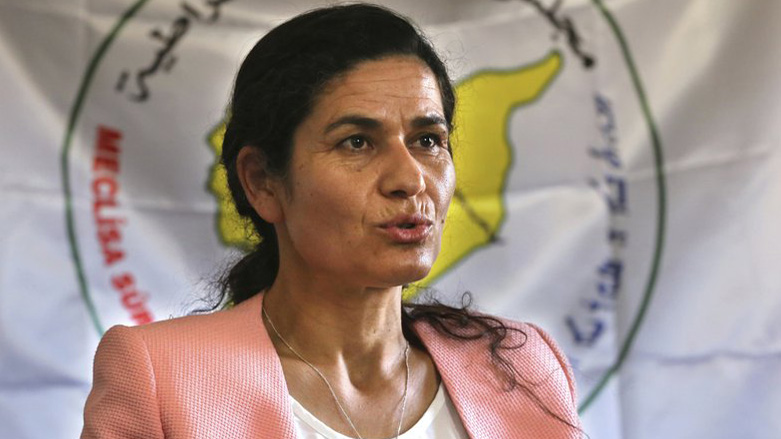 ERBIL (Kurdistan 24) - Ilham Ahmed, President of the Executive Committee of the Syrian Democratic Council (SDC), told Kurdistan 24 on Wednesday that her organization supports the call by the United Nations to release all political prisoners in Syria amid the COVID-19 pandemic.
"There are thousands of prisoners of conscience and for the sake of democracy they must be released in order to play their ordinary role in society to restoring peace in Syria," she said.
UN Resolution 2254 on Syria recommends confidence-building procedures, which include the release of prisoners.
During a briefing to the UN Security Council on Monday, the international body's Special Envoy for Syria Geir O. Pedersen said action is urgently needed due to the high risk of the coronavirus "racing through detainee populations."
"Other governments have already carried out releases on an exceptional basis due to this risk. Surely this can and should happen in Syria," he said, adding that relevant humanitarian organizations should be given immediate access to all detention facilities.
However, Ahmed told Kurdistan 24 that the release of the detainees should not be linked to ongoing negotiations for a political settlement in the embattled country.
"There has been no progress, whether in the file of detainees or negotiations," she explained. "Therefore, we see it as necessary that this file is separate from the negotiations."
Ahmed warned that the "weakness of (health) infrastructure in detention centres could turn (them) into a dangerous epicentre for the disease to spread."
Therefore, the SDC launched a new initiative in support of the UN appeal, which includes the formation of a follow-up committee with detainees' families and legal experts.
"This will be announced in a press conference in order to fulfill its role according to its program it considers appropriate to gather data and contact all parties concerned with the portfolio and to pressure those concerned with the release of detainees."
According to UN data from 2019, an estimated 100,000 people are currently detained, abducted, or missing in Syria.
A report by Amnesty International on Tuesday also called on Damascus to release vulnerable prisoners to prevent the spread of the coronavirus.
"In Syrian prisons and detention centres, COVID-19 could spread quickly due to poor sanitation, lack of access to clean water and severe overcrowding," Amnesty International's Middle East Research Director Lynn Maalouf said in the report.
But the Syrian government is not the only faction that holds detainees. Both the Syrian Democratic Forces (SDF) and Turkish-backed armed groups hold large numbers of them in various detention facilities or camps.
An SDF fact-finding committee in January said that 3,286 persons in predominantly Kurdish areas of northern Syria have disappeared since the beginning of the conflict in 2011. This includes 544 people kidnapped by ISIS, 2,368 abducted by factions of the Syrian opposition, and 374 by the Syrian government.
Read More: SDF: 3,286 people missing from Kurdish areas since Syrian civil war began
The Kurdish National Council (KNC) also submitted a list to the SDF of 10 people who went missing in northern Syria last year.
Furthermore, the Human Rights Organization in Afrin claimed in mid-March that a total of 6,398 civilians had been abducted there by Turkish-backed groups, the fate of some 3,400 of them still unknown.
The SDF itself is still holding about 12,000 suspected Islamic State fighters in overcrowded prisons, a number that includes 2,000 foreign fighters.
On Monday, several Islamic State detainees escaped during a jailbreak at a prison in Hasakah. The SDF, which control the facility, said on Tuesday that the situation was "under control."
Read More: ISIS detainees stage jailbreak at SDF-held prison in northeast Syria
As of Monday, the Syrian Ministry of Health had acknowledged a total of only 10 cases of COVID-19 in the country and two deaths. Multiple reports suggest that there are substantially more cases than this.
Read More: Syrian government quiet amid coronavirus outbreak
UN aid chief Mark Lowcock on Monday warned the Security Council that these numbers could be just the "tip of the iceberg."
"Syria's health services are extremely fragile. Only around half of its hospitals and primary healthcare centres were fully functional at the end of last year."
Officially referred to as COVID-19, the disease caused by the novel coronavirus was first reported by Chinese authorities in late 2019. As it continues to spread worldwide, it has infected over 921,000 people and killed more than 46,000, according to government-reported data compiled by Johns Hopkins University.
The actual figures could be dramatically higher due to insufficient testing capabilities or underreporting.
Editing by John J. Catherine