EXCLUSIVE: Islamic State sold oil to Syrian regime and Turkey, commander says
A senior Islamic State commander in Rojava jail revealed IS sold gas and oil to the Syrian regime and Turkey during its rule over the past three years in Syria and Iraq.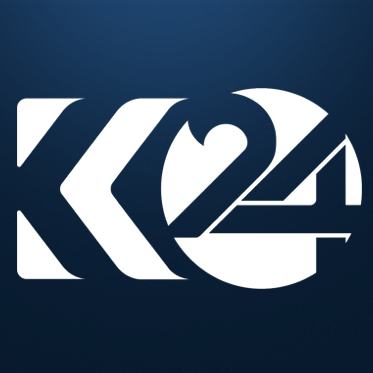 Helbast Shekhani
QAMISHLO (Kurdistan 24) – A senior Islamic State (IS) commander in a Syrian Kurdistan (Rojava) jail on Sunday claimed IS sold gas and oil to the Syrian regime and Turkey during its rule over the past three years in Syria and Iraq.
In an exclusive interview with Kurdistan 24, Razeek Radeek Maksimo, an Azerbaijani IS senior commander, shared stories of his time with IS before his arrest by the US-backed, Kurdish-led Syrian Democratic Forces (SDF).
Maksimo at first claimed he was only responsible for a number of checkpoints, but according to information obtained from the Kurdish authorities in northern Syria, he was a senior commander and head of one of IS' strategic institutions in Raqqa.
He held the same position in Mayadeen city in the Deir Ezzor governorate in eastern Syria.
"News of the [IS] caliphate spread widely through media all over the world, and most of our people entered Syria [guided] through phone communication," he said.
"I contacted a friend of mine and traveled to Istanbul [Turkey] and then to Syria that same day," he said.
Maksimo refused to specify how, when, and where he was arrested.
He did, however, talk about trade IS took part in and the "injustice" he suffered once caught trying to flee.
He said he was seized by the Hisbah, the jihadist group's specialized security apparatus after they began suspecting he was planning to run away.
"People under the Islamic State's rule suffered a lot of injustices and oppression. This is why I planned to flee, but I failed," he said.
"People who were planning to flee recently are being killed as well," he noted.
RELATIONS WITH TURKEY & THE SYRIAN REGIME
Regarding dealings between IS, Turkey, and the Syrian regime, Maksimo said it was complicated but that there was communication between the warring parties.
"Oil and gas obtained by the Islamic State was sold to Turkey and the Syrian regime," he asserted.
"[Oil] was sold to Turkey through the Free Syrian Army (FSA)."
FIGHTING AGAINST KURDS
Maksimo described the fight against the Kurds as "extremely hard" and claimed the US-led coalition airstrikes harmed them "a lot" throughout the drawn-out battle.
Without air support, IS would have "resisted more," he wagered, adding that the toughest battle was fought in the Syrian Kurdish town of Kobani on the border with Turkey.
"The biggest challenge and problem we faced were the airstrikes, especially in Kobani," he said.
In the jihadist group's fight against the Kurds, Maksimo claimed IS used suicide attacks mostly for propaganda purposes and that those who carried out the attacks were brainwashed.
"Suicide bombers were trained intensively and brainwashed. Videos of the explosions were constantly broadcasted and shown to the youth to teach them to do the same," the captured commander said.
The SDF has caught dozens of IS commanders and fighters over the past three years.
As IS continues to be defeated and degraded, notably since their major loss in Raqqa last October, the fate of prisoners remains unclear. For foreign fighters, locals forces are unaware if the home nations will repatriate them for trial or no longer recognize their citizens.
Editing by Nadia Riva
(The interview was conducted by Kurdistan 24 correspondent Akram Saleh in Rojava)