Freedom for Kurdistan: German party uses Kurdish slogan in EU elections campaign
"Our party believes that the international community should support the Kurdish people because the Kurds are seeking their freedom."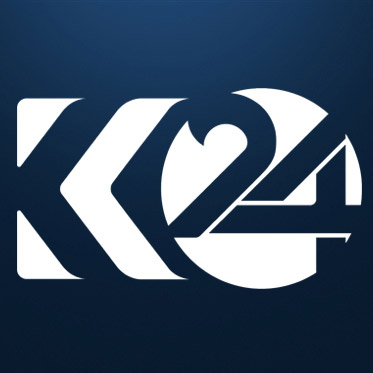 Kurdistan 24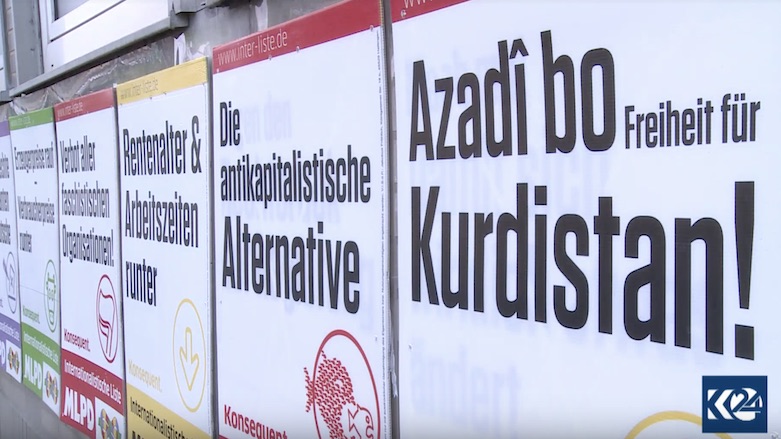 ERBIL (Kurdistan 24) – A political party in Germany running in the upcoming European Union parliamentary elections has used the Kurdish language and pro-Kurdish sentiments in one of its campaign slogans.
"Freedom for Kurdistan," a slogan one would commonly see in parts of the Greater Kurdistan, and not in Germany. However, this is one of the slogans the Marxist-Leninist Party of Germany (MLPD) has used in their election campaign ahead of the EU parliamentary vote next month. Even more striking is that, alongside the German words "Freedom for," is also the same phrase written in Kurdish.
MLPD, a far-left party, says it has prepared a package to support the Kurds and Kurdish refugees in Germany.
Peter Weispfenning, the party's spokesperson and one of its candidates in the EU elections, said this is the second occasion where MLPD has used Kurdish in its campaign slogans.
"Indeed, we used these slogans during elections in Germany in the past, 'Freedom for Kurdistan,'" he told Kurdistan 24.
"Our dream is that Kurds realize their freedom, not only through slogans," Weispfenning added. "Our party believes that the international community should support the Kurdish people because the Kurds are seeking their freedom."
Related Article: Kurdish woman top-five candidate for Swedish party in EU parliamentary elections
The MLPD has many Kurdish members and also has a Kurd among their top-three candidates for the EU parliamentary elections on May 26.
Kurdish candidate Erhan Akturk told Kurdistan 24 that his party continues to raise awareness on important matters which affect Kurds in Germany and abroad.
"For a long time, the MLPD has been involved in activism in Germany, and supports refugees as well as Kurdish migrants," he told Kurdistan 24.
"One of the party's goals [in the upcoming EU elections] is to introduce the Kurdish language and culture into German society; this is a promise I intend to carry out if elected," Akturk stated.
The MLPD was founded in 1982 as an opposition party in Germany. They have 20 candidates running in the upcoming EU parliamentary elections under the International List banner.
Editing by John J. Catherine
(Additional reporting by Kawa Mohammed Amin)