Masoud Barzani sets Kurdistan Region's priorities for new Iraqi government
"The program of the future Iraqi government is important for the Kurdistan Region."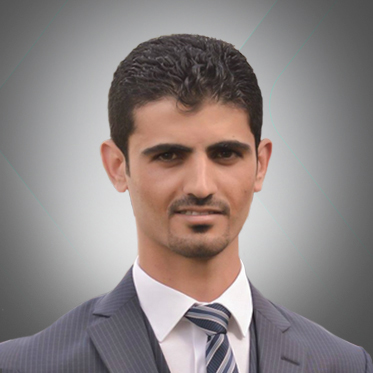 Baxtiyar Goran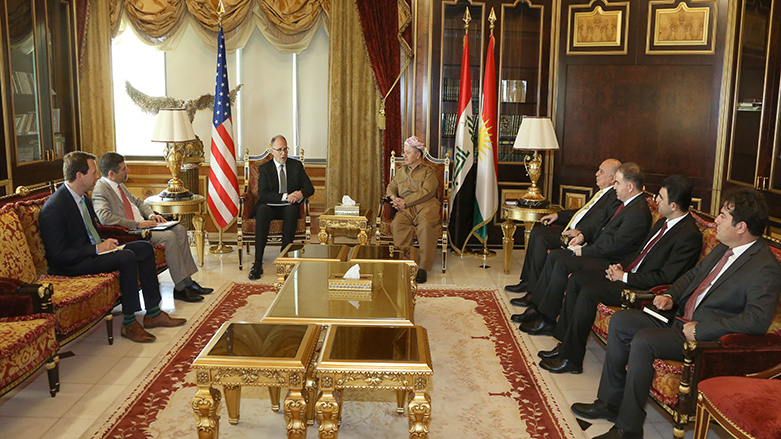 ERBIL (Kurdistan 24) – The President of the Kurdistan Democratic Party (KDP), Masoud Barzani, received a US delegation on Wednesday headed by Douglas Silliman, the US Ambassador to Iraq, and accompanied by Steve Fagin, the US Consul General in Erbil.
According to a statement released on Barzani's website, both sides discussed the political situation in Iraq and the Middle East as well as regional and international developments.
The US Ambassador highlighted his country's strategy for the final stages of the war against the Islamic State (IS), as well as assisting the displaced people and the Iraqi components, the statement said.
Silliman also underlined the Kurdistan Regional Government (KRG) and Barzani's role "in protecting and sheltering" Iraqi refugees during the IS war.
Both sides exchanged views on the post-election Iraq, the efforts for the formation of the new government, and the political situation in the country.
Barzani emphasized that principles of partnership in the government, a consensus in legislation, and balance in institutions are priorities for the Kurdistan Region, stressing that a consideration of these principles would resolve most issues.
In early August, the KDP President received a US delegation led by Brett McGurk, the Special Presidential Envoy for the Global Coalition to Defeat IS.
In the meeting, Barzani reiterated the three principles of partnership, consensus, and balance for the Iraqi political process so all components can experience partnership in Iraq.
The Special Presidential Envoy said his country would continue to assist Iraq and the Kurdistan Region, describing the construction of the new consulate building in Erbil as a sign of long-term US support, a statement from Barzani's office said.
McGurk also said the US is proud of its partnership and cooperation with the Kurdistan Region's Peshmerga forces in the fight against IS.
Editing by Karzan Sulaivany