WATCH: Hundreds of Syrian Kurds march to protest Turkish wall in Afrin
Young and old marched on the streets, holding up banners of fallen relatives, and shouting slogans like "Afrin!" and "The martyrs don't die!"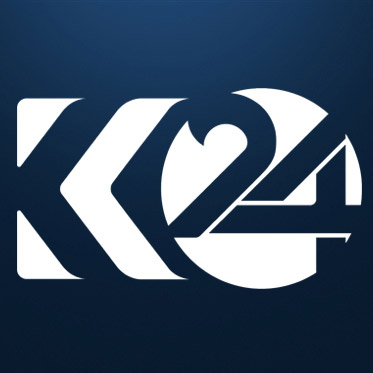 Kurdistan 24
ERBIL (Kurdistan 24) – Hundreds of people from surrounding villages near the Syrian Kurdistan (Rojava) region of Afrin took to the streets on Thursday to protest Turkey's alleged plans to build a border wall and annex the area from Syrian territory.
Young and old marched on the streets, holding up banners of fallen relatives – martyrs in the Syrian Kurdish People's Protection Units (YPG) – and shouting slogans like "Afrin!" and "The martyrs don't die!"
Locals in the area told Kurdistan 24 on Wednesday that Turkey had begun building a border wall around the northwestern Syrian district.
"The wall will separate Afrin city, and most of its countryside from the Syrian territories and they will be added to the Turkish territory," Hadiya Yousef, a senior Kurdish official, said.
"By building the wall, Turkey is trying to gain legitimacy for its occupation of the Syrian territories."
Read More: Turkey separates Afrin from Syrian territories with concrete border wall
The Afrin region is part of Aleppo governorate in northern Syria, and was under the rule of the Kurdish self-administration from 2013 until Turkish-backed Syrian opposition armed groups invaded it last year, in an operation called "Olive Branch."
Last week, the Syrian Democratic Council (SDC), the main body that rules northern Syria, also accused the Turkish state of building the wall around the city of Afrin to isolate it from its surroundings.
Sinam Mohamad, an SDC representative in the United States, told Kurdistan 24 that Ankara plans "to isolate the area of Afrin from its Syrian environment in preparation for its annexation to Turkey."
During its occupation of the former Kurdish-held area, Turkey has been blamed with carrying out a sustained campaign of demographic change in actions critics describe are violations of human rights and international laws.
Editing by John J. Catherine