UK lawmakers urge Foreign Secretary Dominic Raab to visit Kurdistan, Iraq
"We urge the UK to send an expert team to assess reform of universities, seed-fund mental health projects, advance training of MPs, and organise a second official trade mission to unlock opportunities for UK companies that benefit reform and growth."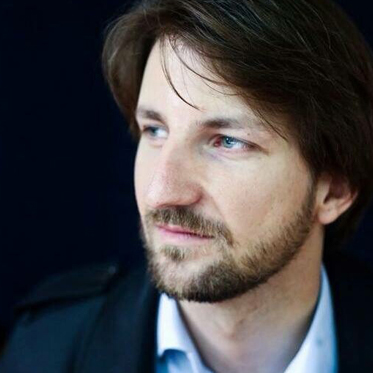 Wladimir van Wilgenburg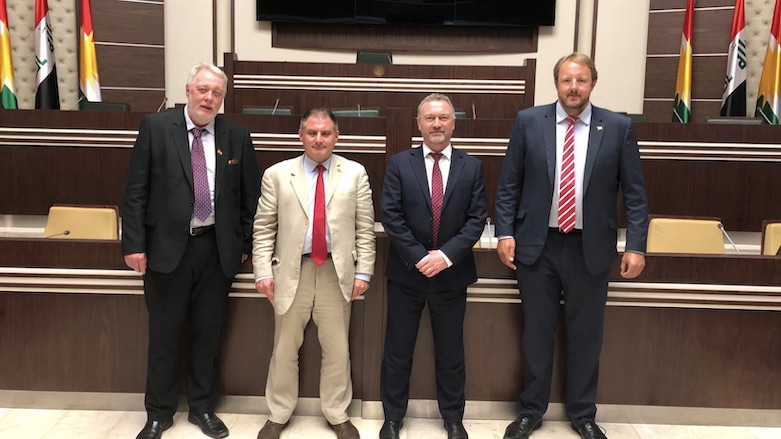 ERBIL (Kurdistan 24) - In a new report on Kurdistan's situation, the British All-Party Parliamentary Group (APPG) on the Kurdistan Region in Iraq urged the UK Foreign Secretary Dominic Raab to visit the Kurdistan Region.
"It is time for the Foreign Secretary to visit Kurdistan in real life and then invite the KRG leadership to pay an official visit to London. Other countries have sent ministers to Kurdistan and met its leadership. Moving to such visits would symbolise the importance to the UK of the Kurdistan Region and convey an important diplomatic message," said the APPG in a statement on October 12.
Released this month, a report titled "Zooming into Kurdistan: The Kurdistani quest for certainty and partnership with Iraq and how Britain can lend a hand" said London should implement its long-stalled invitation for Kurdistan Regional Government (KRG) officials to visit the UK.
"The last such visit in 2014 agreed practical co-operation that was halted by war with Daesh (ISIS) for 3 years and further major developments in Kurdistan, Iraq, and the UK. Such meetings, which need to be more regular, can encourage investment by private and public bodies," the report noted.
James Cleverly, the Minister for the Middle East and North Africa in the British Parliament on October 2, affirmed that the UK continues to have a close relationship with the KRG.
"Our ministers and diplomatic representatives maintained regular contact with representatives of the Kurdish Regional Government in Iraq in 2018 and 2019."
"Current and former Foreign Secretaries and Ministers for the Middle East and North Africa have spoken with the KRG leadership including President Nechirvan Barzani. Most recently, I spoke to Prime Minister of the Kurdistan Region of Iraq Masrour Barzani on September 23. The UK looks forward to continued close engagement with the KRG as a critical and valued partner in the region."
Cleverly also met with KRG representative to the UK Karwan Jamal Tahir on October 6.
Excellent and frank meeting with @FCDOGovUK Middle East Minister @JamesCleverly who was open to my appeal for the #UK to be more involved in advancing commercial, cultural & political engagements #Kurds believe our UK friends are good at. pic.twitter.com/pHuPFyFoaR

— Karwan Jamal Tahir (@karwanTahir) October 6, 2020
Gary Kent, Secretary APPG Kurdistan Region in Iraq, told Kurdistan 24 last week that British lawmakers have visited the Kurdistan Region as part of APPG delegations twice a year since 2018 and issued detailed reports based on their findings.
"Many MPs have been on several such delegations and have acquired a deep understanding and affection for Kurdistan," he added.
Read more: UK delegation praises progress in Kurdistan Region during recent trip
"Our reports have highlighted key requests to successive UK Governments
to deepen the bilateral relationship and have been debated in Parliament and discussed with ministers."
So far, the group has successfully persuaded the UK government to send its first official trade mission.
"We encouraged the improvement in the visa application system in Kurdistan. We persuaded the Commons to formally recognise the Anfal genocide. We asked Top Gear to do a programme in Kurdistan which was viewed by millions."
"We urged solidarity with the Kurdistani people and the Peshmerga in the darkest
days of Daesh. Above all, we have tried to keep Kurdistan on the agenda and build strong relationships between our countries."
This year, however, the APPG organized virtual meetings between the British delegation and Kurdish officials due to the COVID-19 pandemic risk.
"Briefly, the long report from the APPG Chair, Robert Halfon MP and myself says that COVID-19 accelerates the need to transform the Kurdistani economy, that a strong KRG is vital to the continuing struggle against extremism, that reformist leaders in Kurdistan and Iraq have a better chance now to reset their relations, and all this is a major imperative for British security and foreign policy," Kent added.
"We urge the UK to send an expert team to assess reform of universities, seed-fund mental health projects, advance training of MPs, and organise a second official trade mission to unlock opportunities for UK companies that benefit reform and growth."
The UK parliamentary group hopes to return to Kurdistan as soon as conditions allow.
"A virtual delegation is never as good as one in real life and we are determined to return as soon as possible," Kent concluded.
Editing by Khrush Najari