Renowned Kurdish singer says Kurds must avoid civil war
Şivan Perwer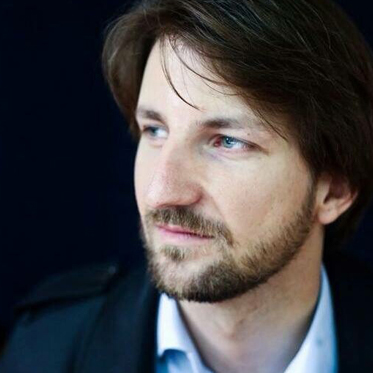 Wladimir van Wilgenburg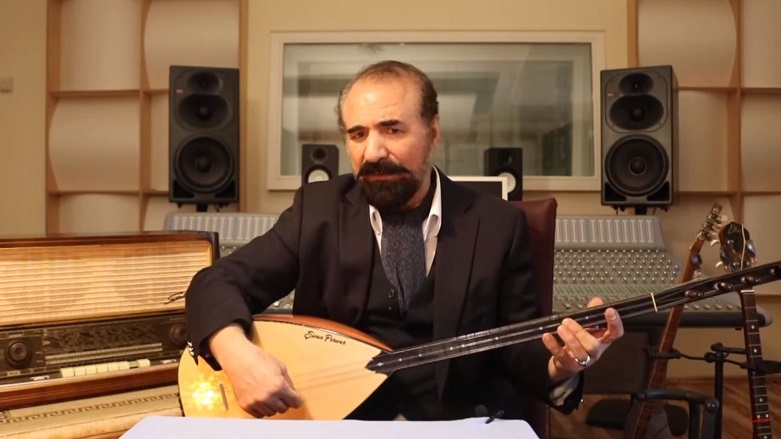 ERBIL (Kurdistan 24) – Renowned Kurdish singer Şivan Perwer told Kurdistan 24 in an exclusive interview last week that a civil war in Kurdistan would be "suicide."

Perwer was born in 1955 in Turkey's Kurdish-majority southeast, which Kurds refer to as Northern Kurdistan. He became famous for singing against the oppression of the Kurdish people and, in 1976, he went into exile, the BBC reported in 2013.
The famed Kurd was part of a group of singers that visited the Kurdistan Region in late June to call for Kurdish unity and the prevention of Kurdish infighting. They visited Kurdish leaders, held a press conference, and visited the region's Ministry of Peshmerga.
"We thought, as Kurdish artists, to do something since we felt the pain in our hearts. People are upset because of internal conflicts," he said. "We are a great nation."

According to Peshmerga Ministry officials, five Kurdish fighters were killed in a rocket attack on their convoy by the Kurdistan Workers' Party (PKK) in the vicinity of Mount Matina in the autonomous Kurdistan Region on June 5, 2021.
The attack escalated already high tensions between the Kurdistan Regional Government (KRG) and the PKK, headquartered in the region's Qandil mountains. The PKK later denied involvement in the incident.
---
Read More: PKK rocket attack in Duhok kills 5 Peshmerga, injures 4
---
Although the KRG has repeatedly asked the PKK and the Turkish government to take their fight elsewhere, tensions between the KRG and the PKK have reached new levels in recent months, leading to skirmishes, injuries, and deaths on both sides. No new incidents have been reported since late June.
The PKK has been fighting a decades-long conflict against Ankara over Kurdish rights in Turkey that has led to tens of thousands of deaths on both sides. In addition, rural residents and the local environment continue to suffer from ongoing clashes, including multiple civilian fatalities and other casualties.
"There are many complicated issues in Kurdistan now. On one side, there are problems with Baghdad; on the other hand, Iran wants to have an influence and force here in Kurdistan, and they have constant relations with different Kurdish groups so that they can play them against each other," Perwer said.
"The KDP, because of the borders, has no option but to have soft relations with the neighbors, and not to be an enemy of them; so that they do not attack. Due to this, there are conflicts between Kurdish groups; and these conflicts are becoming very dangerous for the future of the Kurdish people. This situation creates obstacles for the future of the Kurds," Perwer said.
On Turkey, Perwer said that the least the government could allow "Kurds to enjoy federalism and autonomy. This is an international right – you claim to have democracy, but where is democracy?"
"We believe in our rights. Here in South Kurdistan, there is a region; one can criticize it, but one should not harm this region. Rather, they should defend it."
Civil War
"A civil war in Kurdistan is like a suicide. A civil war in Kurdistan now will be terrible. The enemies of Kurdistan hope for this. The Turks are still saying how they allowed the Kurds [in Iraq] to have a status-quo, autonomy or federalism! That is why they are trying to find out a reason to attack [the Kurdistan Region] – that is the intention of the Turkish government," Perwer said.

"The Turkish state is attacking, and we are asking [Kurdish parties] not to allow this to happen – the PKK should not allow this, and they must stay where they are," he added.
"And for the KDP," the singer explained, "Mr. Masoud Barzani is a very nice and intelligent Kurdish man. He has already lived his life with more difficulties, experienced the ups and downs of the world, and has witnessed what has been forced on the Kurdish people. He has a lot of experience, which is why we have listened to him."
"The situation and dynamics for the Kurds are different in Iraq than in Turkey, Iran, and Syria."

Perwer said that during his recent meeting with Masoud Barzani, the President of the leading Kurdistan Democratic Party (KDP), Barzani had expressed his firm opposition to intra-Kurdish fighting.
In 2019, president Barzani said a solution should be found to "ensure Kurdish blood is not shed by the hands of fellow Kurds."
Since the civil war between the two main Kurdish parties in the region in the 1990s, Barzani has repeatedly promised on different occasions that he would not let new civil wars take place among Kurds as long as he lives.
---
Read More: Masoud Barzani: Kurdish blood should not be shed by fellow Kurds
---
"We told them [the Kurdish political leaders] that it cannot continue like this," Perwer said. He added that he, along with other famed artists, had relayed to the leaders a passionate defense of coexistence and pleaded with them to bar attempts to incite a civil war.
New Peace Process
A peace process between the Turkish government and the PKK collapsed in 2015. In November 2013, Perwer, together with president Massoud Barzani, visited Diyarbakir and met with Turkey's Prime Minister (now president), Recep Tayyip Erdogan, during the peace process. The visit drew criticism from Kurds.
"But if I was to go to Turkey, it meant that I was going for freedom, for brotherhood and real equality. And not to continue living in the bad status-quo. So I went together with Kak Masoud," Perwer said.
However, he noted, he was later contacted by Erdogan. "He asked, 'why did you leave?' I said, 'Well, you are fighting. There is war and destruction, what can I do by coming there?'"
He added, "some Kurdish political parties named me a traitor, asking why I went to see Erdogan. I said I went to Erdogan for peace, for friendship, so that nobody dies anymore. But unfortunately, some people saw that matter as black and white. What can one do!"
"If the Turkish state acts humanely, a new peace process will be good for Turkey as well. We are not the enemy of the Turks – no! We say 'Brother, we are humans,' there is enough on this land for the Turks, Kurds, and for everyone."
"Everybody has the right to live freely with their own language and culture. We are all part of this world; we are the world. But why are we destroying each other and so the world?"
However, Perwer added if it continues like this, Kurds "will slowly lose everything."
"That is what human ego has done. Attacks, killings, bombings – this is a terrible situation."
Reject Turkish Invitations
Several years ago, the artist mentioned, he was invited to return to Turkey.
"I was asked by Erdogan's people that I return. I said, "how will I be returning? Under what circumstances? As a Tourist?" I was already traveling around the world. I could go wherever I wanted to go. Concerts and meeting people across Europe and America. As a musician, I was in a good situation; everything was going great."
Erdogan "invited me several times, I have always refused since. If he invites me again, I will not refuse again."
Perwer explained that he had done an interview in which he had spoken critically about Erdogan.
"His people called to confirm." He responded, to the Turkish officials, "you are the ones... waging war. Of course, I will write and talk about your actions."
He said the Turkish government had then declared him an "enemy" of Ankara and was told he could "never come back."
I replied, he added, "Shut up, you are not human."
"I live in Germany, and I can live in Erbil, Scandinavia, Holland, I can live somewhere, and the world is big. So it is a pity that I cannot go back to my own city, Amed," the Kurdish name of the city of Diyarbakir in southeastern Turkey, also seen as the symbolic capital of the Greater Kurdistan.
"Kurds are a working people. They can do great things. In 50 years, Kurdistan can become one of the economic hubs in the Middle East. But the ongoing conflicts and attacks are targeting the region to destroy it."
"Look, the Kurds did not attack Ankara, Tehran, or Baghdad. On the contrary, it is them who are attacking Kurdistan," he concluded.