Iran tells Iraqi militias to attack US, while Pentagon affirms right of self-defense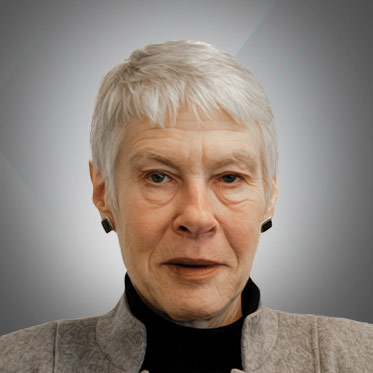 Laurie Mylroie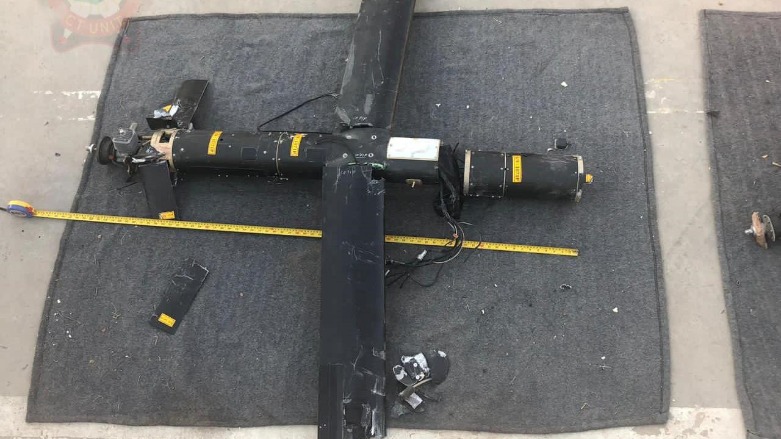 WASHINGTON, DC (Kurdistan 24) – On Tuesday, Reuters reported that Hossein Taeb, intelligence chief for Iran's Islamic Revolutionary Guard Corps (IRGC), visited Baghdad last week and "urged Iraqi Shiite militias to step up attacks on US targets" in retaliation for US airstrikes against the militias on June 27 along the Syrian-Iraqi border.
Read More: US launches limited airstrikes on Iran-backed militias in Iraq and Syria
Those US airstrikes, which were rather limited in scope, were undertaken in immediate response to an attempted drone attack on Baghdad the week before and a drone attack on the outskirts of Erbil province on June 26.
Read More: Drone attack targets Erbil province outskirts
Those two attacks followed a series of drone strikes carried out by Iranian-backed militias: an April 14 attack against a CIA hanger at Erbil International Airport; a May 8 attack on Ain al-Asad Air Base in Anbar Province in western Iraq; and a May 11 strike on a second facility in the Kurdistan Region: Harir airfield, north of Erbil, which hosts JSOC—the US Joint Special Operations Command.
Read More: Pro-Iran militias using 'more sophisticated weapons' against US forces in Iraq
A Lebanese-American who worked as a translator for US Special Forces and who was based in Erbil was recently sentenced by a US court to 23 years in prison for spying for Lebanese Hizbollah. She likely provided the coordinates that allowed the Iranian-backed militias to target the two sensitive US military sites in the Kurdistan Region.
According to the Reuters' report, Taeb "advised the Iraqis not to go too far" in attacking the US "to avoid a big escalation."
Asked later on Tuesday about that story, Pentagon Press Secretary John Kirby affirmed President Joe Biden's "firm commitment to protect the safety and security of our personnel in Iraq."

"You have seen us act in the past in that regard, and we always retain the right of self-defense," Kirby continued. "How and when we execute that right is up to the commander-in-chief," but the attacks are "potentially lethal, and we take them seriously."
Last Wednesday, Ain al-Asad Air Base was attacked again, with 14 rockets, resulting in minor injuries.
Read More: 14 rockets strike western Iraq's Ain al-Asad airbase; injuries reported: Coalition
Reuters Contradicts Earlier AP Report
On July 9, two days after that attack, the Associated Press (AP) published a story that was the exact opposite of Tuesday's Reuters report. AP claimed that Esmail Ghaani, Qasim Soleimani's successor as head of the IRGC's Quds Force, had visited Baghdad last month and had told the militias it supports to exercise restraint, until the nuclear talks between the US and Iran are concluded.
According to AP, the militia leaders rejected Ghaani's direction. They asserted that "they could not stay quiet" and had to avenge the deaths of Soleimani and Abu Mahdi al-Muhandis, the deputy head of Iraq's Popular Mobilization Forces, who died alongside the Iranian in the January 2020 US strike that targeted him.
Behnam Ben Taleblu, a Senior Fellow at the Foundation for Defense of Democracies, where he works on Iran, credits the Reuters report, rather than the AP report.
Ben Taleblu told Kurdistan 24 that he had been "very skeptical" of the AP report when it appeared. He noted that attacks by Iranian-backed militias in Iraq against US targets peaked in August 2020. Secretary of State Mike Pompeo then made some very serious threats: to close the US embassy in Baghdad and shift operations to Erbil.
US military action would follow that would "liquidate everyone who has been proven to be involved in these acts," Pompeo reportedly warned.

Read More: US will close Baghdad embassy—but keep Erbil consulate open
The militias, with the support of Iran's Supreme Leader Ayatollah Ali Khamenei called a truce that pretty much lasted for the rest of the Trump administration.
After the Biden administration assumed office, the attacks resumed. It has responded twice by striking militia targets along the Iraqi-Syrian border. Its deliberate, restrained, and proportionate response has stood in marked contrast to Pompeo's dramatic threat.
Ben Taleblu, in criticizing the AP report, noted the inconsistency between the militias' months-long truce following Pompeo's tough warning and the claim that last month the militias had rejected Ghaani's call for restraint until the nuclear talks are concluded.
"All of a sudden, they feel compelled to respond to Muhandis' [death]," Ben Taleblu asked. "I don't see the situation like that at all."
Ben Taleblu still believes that most Iran-backed militias in Iraq and Syria attack US targets only if that is acceptable to Iran. The idea that Tehran told them to stand down and they refused strikes him as implausible, while he stressed that Tehran fears only one thing: "the threat of military force." As he noted, the Reuters report is "consistent with the Iranian understanding of escalation dynamics."
Indeed, the Biden administration appears not to have created the basis for deterrence, but rather for "tit-for-tat," with each modest US response absorbed by the militias and their Iranian backer, who will, assuredly, respond with more attacks in the future.