Owner of rare Erbil antique store hopes to create national museum
"I have been traveling to Baghdad, Kirkuk, Basra, Mosul, and elsewhere in the country, but I have not seen a place like this."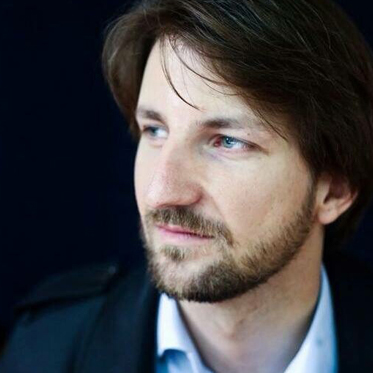 Wladimir van Wilgenburg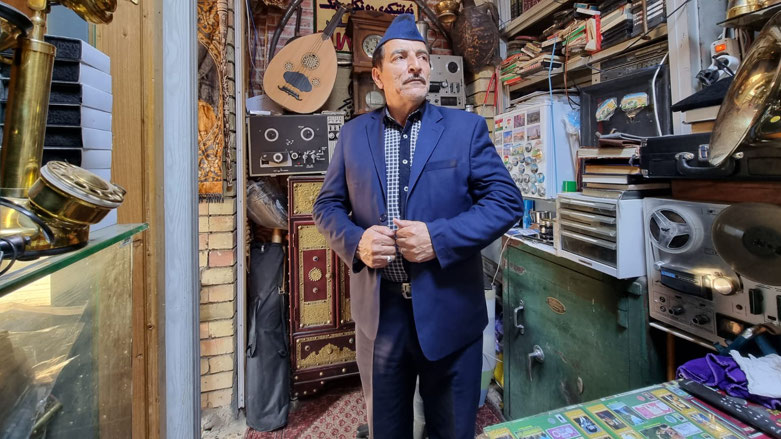 ERBIL (Kurdistan 24) – Khalis Yunus Mustafa runs the Qala antique shop, which looks like a museum rather than a mere shop, behind Erbil's citadel. It contains numerous antiques from various cultures from all parts of Kurdistan.
"I am also known as Khalis Antique. I was born in 1956 near Erbil Citadel. Since my childhood, I have been interested in collecting old, cultural, and antique objects. Since the 1970s, I have collected millions of objects in this store," Mustafa told Kurdistan 24.
"Fifty years ago, I was studying, later I was conscripted, but when I finished the military conscription, I opened this shop," he said.
He noted that there are few antique shops of this kind in Erbil.
"There are people who are selling gold and silver objects, but a place like ours is rare in Erbil or even in all of Iraq," he said. "I have been traveling to Baghdad, Kirkuk, Basra, Mosul, and elsewhere in the country, but I have not seen a place like this."
"I have another place inside the Citadel; I also own a number of other stores where I keep similar antiques," he added. "Many people around the world are visiting our antique shop, and they benefit from reviewing or buying these antiques and handcrafts. Some of these objects have been collected by my grandparents, and I am exhibiting them here in the store."
He says people mainly buy parts of the collection as gifts or souvenirs.
"But there are some objects in the collection that are ancient and original, those I do not sell," he said. "These things stay in the market because if I sell them, I cannot find a replacement."
"This antique shop or let us say 'small museum' has various sections. One section is especially for handicrafts – and some of these objects are made by people from different Kurdish tribes, including the Harki, Dizayee, Rawan, Garmian, Surchi, Akre, and so on," he added.
"In addition to that, we have handicrafts made by Kurds from other parts of Kurdistan, from Bakur (Turkish Kurdistan), Rojhelat (Iranian Kurdistan), and Rojava (Syrian Kurdistan)."
​Khalis Yunus Mustafa says he is an expert on Kurdish culture.
"I possess knowledge on other Mesopotamian cultures such as Assyrian, Armenian, Yazidi, Turkmen, Arabic – all the nations that have lived in this geography, I keep a few objects that relate to them," he said.
The shop, therefore, includes antiques from Turkmen, Assyrian, Kurdish, and other cultures. Mustafa is from a mixed Turkmen-Kurdish background.
He said visitors from the US, Europe, and Arab countries come to his shop to buy some of these antiques and "are amazed by these colorful cultures."
"Other than the handicrafts section, we have special parts containing antique weaponry such as handguns, swords, daggers, etc.," he said. "We have old oil paintings as well as objects made of copper, silver, and so on. We also showcase old photographs and books. If I were to talk about the objects, I would not be done in one hour."
"I hope that the government [KRG] will be taking care of this profession. I hope that they will give us a place to set up a shop on the ground floor since our shop is in a basement," he added.
"I have 2,000 meters of land, but I wish an international country – say US or UK – would help me with grants to create a national museum with all the objects that I have collected in the past 50 years."