US criticizes Iran for arms sales to Russia; calls for quick Finnish, Swedish accession to NATO
Blinken expressed strong criticism of Iran's sale to Russia of armed drones and also stressed the need, as did Stoltenberg, for Finland and Sweden to be allowed to join NATO quickly.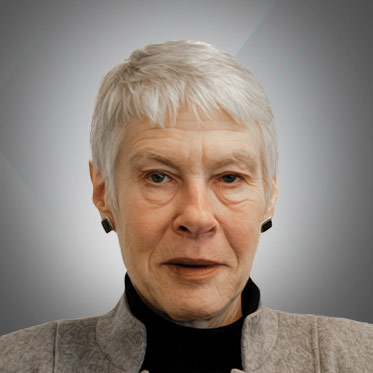 Laurie Mylroie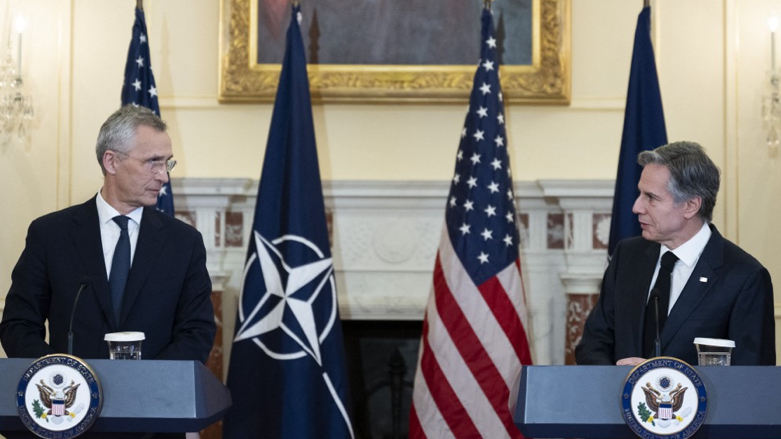 WASHINGTON DC, United States (Kurdistan 24) – On Wednesday, US Secretary of State Antony Blinken hosted NATO Secretary General Jens Stoltenberg in Washington in a meeting that focused on Russia's war against Ukraine.
In remarks to the press after their meeting, Blinken expressed strong criticism of Iran's sale to Russia of armed drones, weapons it is using against Ukraine. Blinken also stressed the need, as did Stoltenberg, for Finland and Sweden to be allowed to join NATO quickly.
Both issues reflect the impact of the Ukraine war on the Middle East. One issue, clearly, involves Iran. The other issues involves Turkey, which has objected, in particular, to Sweden's accession to NATO.
It may seem odd to see events in the Middle East in the context of developments between Washington and Moscow. That is, however, in key respects, a reversion to earlier times, like the Cold War.
In those decades, from the late 1940s to the early 1990s, the rivalry between the two powers had an impact on almost every corner of the globe.
Iran Weapons Sales to Russia
In his opening remarks, Blinken described recent US military assistance to Ukraine, which includes countering weapons that Iran has provided to Russia.
"Last week," Blinken said, "we also announced two new assistance packages which will provide critical air defense and counter drone capabilities to help Ukraine defend its people, including against the threat posed by UAVs (Unmanned Aerial Vehicles—i.e. drones)—supplied by Iran, which shares Russia's authoritarian vision and is increasingly aiding and abetting its aggression."
This position is a far cry from that which the Biden administration held as recently as last summer, when it was still willing to participate in talks, sponsored by the European Union (EU), aimed at restoring the 2015 Obama-era Iranian nuclear deal that Donald Trump had left in 2018.
Read More: Iran nuclear talks resume on Tuesday; moved to Qatar from Vienna
But nothing came of those talks, and with the widespread protests in Iran, triggered by the Sept. 16 death of the young Kurdish woman, Zhina (Mahsa) Amini, in the custody of Tehran's so-called morality police, along with Tehran's supply of arms to Moscow, the Biden administration has abandoned its earlier efforts to renew the nuclear deal.
Read More: Joe Biden: Iranian nuclear deal is "dead"
Blinken's statement on Wednesday was one more instance reflecting that critical change in US policy.
Political Impact of the Turkish Earthquakes
Three days after Monday's earthquakes, the death toll in Turkey and Syria has reached over 16,000, even as it is bound to increase significantly. Thus, it will, almost certainly, surpass the 18,000 fatalities caused by Turkey's last major quake—in Istanbul in 1999.
Notably, the government's poor handling of the 1999 earthquake led to its defeat, the rise of Erdogan's Development and Justice Party (AKP), and Erdogan's victory in the 2002 elections.
As it chances, elections are scheduled in Turkey for May 14. Before Monday's earthquakes, the vote was expected to be close, the most significant electoral challenge to Erdogan in two decades. The Turkish economy is faring poorly, and Erdogan has been in office for two decades. Turks, it was said, were looking for change.
To enhance his electoral prospects, Erdogan seemed have adopted a strategy of feeding the anger of his base. Erdogan repeatedly threatened the People's Protection Units (YPG), the Kurdish force that constitutes the core of America's main partner in the fight against ISIS in Syria, the Syrian Democratic Forces (SDF.) Their leadership even expected a Turkish attack later this month.
Read More: SDF Commander-in-Chief expects Turkish attack in February: Al Monitor
However, attacking Kurdish forces in Syria was a somewhat risky approach for Erdogan. Military operations are, inherently, unpredictable. Moreover, such an assault could alienate Kurdish voters in Turkey. In a close election, they might constitute a key swing constituency. Moreover, such an assault would anger the US.
So there was another prong to Erdogan's approach to the elections: pose as the defender of Islam. A far-right Danish politician, Rasmus Paludan, handed that opportunity to Erdogan, by burning a Koran in front of the Turkish embassy in Sweden.
Erdogan responded by cancelling the visit to Ankara of Sweden's Defense Minister to discuss Sweden's accession to the defense organization.
Instead, Erdogan dramatically announced that he would not allow Sweden to join NATO, as long as it allowed the Koran to be defaced.
"Sweden, don't even bother! As long as you allow my holy book, the Koran, to be burned and torn, and you do so together with your security forces, we will not say 'yes' to your entry into NATO," Erdogan stated.
Indeed, hints even emerged of a quiet understanding between the autocrat in Ankara and the one in Moscow. For Erdogan, the most important political issue, the one in which he must prevail, is his own reelection. For Russian President, Vladimir Putin, it is the war in Ukraine.
Norway and Sweden are committed to working together in their shared bid to join NATO. By blocking Sweden's NATO membership, Erdogan also blocks that of Norway.
Finnish Foreign Minister Pekka Haavisto suggested that Moscow might have been behind Paludan's assault on the Koran. He told Finland's public broadcaster that Paludan's possible ties to Russia were "investigated and certain connections in his vicinity have been found."
If so, it would amount to Putin doing a favor to Erdogan by providing him an emotional issue on which to campaign: the defender of the national religion against Western Islamophobia. In turn, Erdogan would have been assisting Putin, by hobbling NATO on a key issue: blocking membership of the two Nordic countries.
Turkey's hugely destructive earthquake has made all that irrelevant, however. Erdogan and his government are trying now to reassure Turkish citizens of the very opposite, namely that they have the support of the world, including the rich, industrially advanced Western countries, to deal with the overwhelming humanitarian crisis.
Stoltenberg was asked whether the tragedy in Turkey "might help to ease tensions" on Swedish and Finnish membership in NATO.
Stoltenberg did not answer that question directly, but underscored NATO's support for Turkey in dealing with the earthquakes.
"Just a couple of hours after the earthquake," Stoltenberg explained, "we sent out a call from the NATO headquarters to all NATO allies to provide immediate support" to Turkey. "And that's the continued message from NATO," he continued, "that we should support Turkey, a valued and important NATO ally, where we see human suffering and the devastating consequences of the earthquake."
On Saturday and Sunday, NATO Defense Ministers will meet at NATO headquarters in Brussels. Presumably, the question of Swedish and Finnish membership will arise again. It remains to be seen what Turkey's position will be, although it would seem that Ankara now has good reason just to accept their accession.