Defeat ISIS Coalition to Allocate Aid for Iraq Syria, as it meets in Riyadh
Iraq and Syria will be the objects of a major fundraising effort, led by the U.S., to address humanitarian problems created by ISIS's brutal campaign.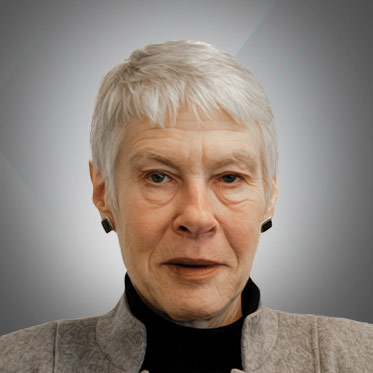 Laurie Mylroie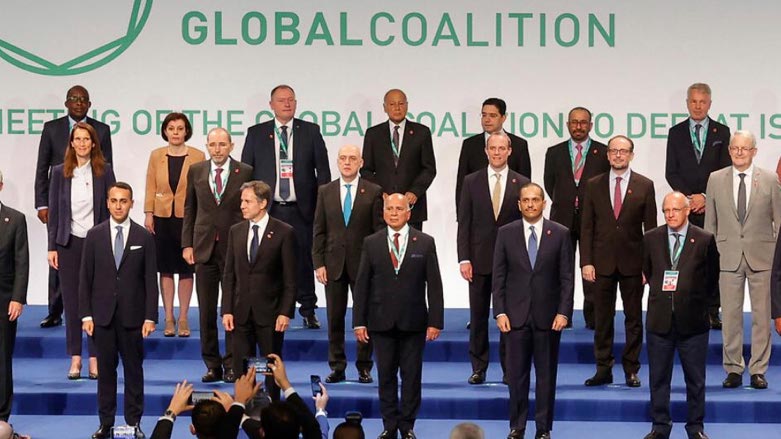 WASHINGTON DC, United States (Kurdistan 24) – The Defeat-ISIS (D-ISIS) Coalition will meet at the Foreign Minister level from June 6 to 8 in Riyadh. The meeting is expected to generate significant funds to deal with the humanitarian issues in Iraq and Syria created by ISIS.
This was announced by Ian McClary, Deputy Special Envoy to the Global Coalition to Defeat ISIS, who previewed the upcoming meeting to journalists on Friday.
Some 30 foreign ministers from the 85 member coalition will attend the conference, as well as "dozens of other senior officials," he said. U.S. Secretary of State Antony Blinken, along with Saudi Foreign Minister Prince Faisal bin Farhan, will co-host the annual meeting.
Coalition Support for Iraq, Syria
The focus of this year's meeting will not be Iraq and Syria, where ISIS originated, as the terrorist organization in those two countries has been largely defeated militarily, McClary said.
This will be the first time that is the case. As recently as last year, when the D-ISIS Coalition met in Morocco, Iraq and Syria were still the focus.
Read More: Anti-ISIS Coalition affirms Iraq and Syria remain top priority; Rojava exempted from some Syria sanctions
Although Iraq and Syria will not be the focus in this year's meeting, they will, nonetheless, feature prominently. They will be the objects of a major fundraising effort, led by the U.S., to address humanitarian problems created by ISIS's brutal campaign.
"For Syria and Iraq, the mission has changed significantly. It was a major military campaign, but that phase is over," McClary told journalists. "ISIS no longer controls any territory there, but we still have major humanitarian issues to address in Syria and Iraq."
At this year's meeting, "Coalition partners will pledge hundreds of millions of dollars to support community-level stabilization projects," he stated.
At last year's meeting, "The coalition raised $445 million to support stabilization needs for Iraq and Syria," McClary said, and this year the U.S. will announce "a significant new" contribution.
"We've been talking a lot with our partners in hopes of exceeding the number we raised last year," he added.
Certainly, an important part of that effort is dealing with the huge number of people who fled ISIS's brutalities in Iraq—some 665,000 Internally Displaced Persons (IDPs) and in Syria, over 248,00 refugees, nearly one million in total—who are now sheltering in the Kurdistan Region.
Read More: Nearly one million IDPs and refugees live in the Kurdistan Region
In previewing the D-ISIS meeting, McClary also stressed the importance of improving the situation at the al-Hol camp in Syria.
It is "a major focus," McClary said. "We need to get as many residents as possible out of the camp and back to their home countries and improve services, education, health, housing, and sanitation for those who can't go home yet."
The majority of those detained at al-Hol are from Iraq, as CENTCOM reported in January, when it lauded the return of 142 Iraqi families, even as it noted that many more Iraqis remained there: some 25,000.
Indeed, Iraqis constitute the largest nationality at al-Hol and are detained as a group in a separate part of the camp.
New Focus of Defeat ISIS Coalition: Africa, then Central Asia
The D-ISIS Coalition originally focused on Iraq and Syria, where the terrorist group originated.
However, "the nature of the threat is evolving, so the coalition is evolving its approach," McClary told journalists on Friday.
"We're focusing in particular on Africa, where violent groups have adopted ISIS's ideology and are attacking innocent people, destroying local economies, burning schools and healthcare centers, extorting communities and preventing the creation of jobs," he continued.
Thus, the coalition is "working with African governments to build the counterterrorism capabilities so they can defend their people and create conditions for stability and economic development."
In addition, Central Asia will be a secondary focus. Several countries from that region that are not officially members of the coalition are sending representatives to the Riyadh meeting.
As McClary explained, the coalition is "working with partners in Central Asia to help them find and stop terrorists and prevent the spread of ISIS from Afghanistan," while "strengthening cooperation in the region will be a key line of effort for the coalition in the coming years."
US Relations with Saudi Arabia, Gulf States
While in Riyadh, Blinken will meet with the Foreign Ministers of the Gulf Cooperation Council (Saudi Arabia, Bahrain, Kuwait, Oman, Qatar, and the UAE.)
Under Donald Trump, the U.S. had close relations with Saudi Arabia and the smaller Gulf states. Trump's first foreign visit was to Riyadh, where he even briefly joined a ceremonial sword dance held in his honor.
Trump wanted to secure access to Saudi oil at a reasonable price, while he saw the Saudis as important U.S. customers. While on that visit, he signed a $350 billion arms deal—the largest in history.
However, under Biden, relations between the two countries have been more complicated. There is cooperation on some issues, like the joint U.S.-Saudi effort to stop the fighting in Sudan between the two military factions, which is creating a humanitarian disaster.
On other issues, the two countries may go separate ways. Most recently, Riyadh pushed a series of production cuts, agreed to by OPEC+, a group in which Russia plays a major role.
Read More: Saudi Arabia announces fresh output cut to boost oil price
Oil prices were already significantly higher than they had been before February 2022, when Russia's war on Ukraine began, because a significant part of the Western response to Russia's aggression has been to boycott Russian energy supplies.
Thus, Russia, whose main oil customers now are China and India, was pleased with the decision of OPEC+ to cut production. That means more income for Russia from the oil that it does sell. For Western countries, however, it means they will face little respite from the economic problems that they have faced, above all, inflation, since cutting off imports of Russian oil.