Isaac Tutumlu and Kurdistan Racing Team take 2nd place class podium at Paul Ricard
"It's a big achievement for the Kurdistan Racing Team, I'm so happy to do that for my country."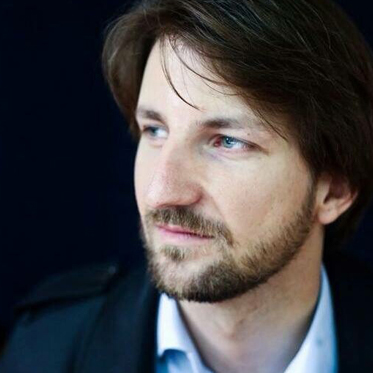 Wladimir van Wilgenburg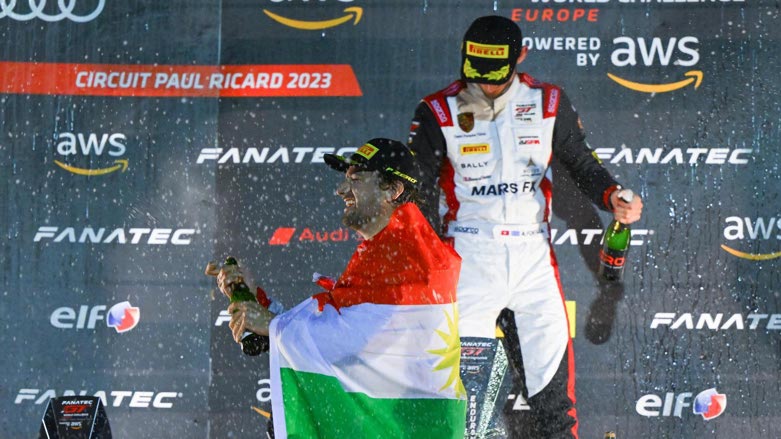 ERBIL (Kurdistan 24) – The Spanish-Kurdish race car driver Isaac Tutumlu claimed his first podium of the 2023 GT World Challenge Europe Endurance Cup season in Le Castellet as he finished 2nd on the Pro-Am Cup class rostrum alongside Samantha Tan and Jon Miller.
Tutumlu delivered a strong performance at the wheel of the ST Racing with Rinaldi-run Ferrari 488 GT3 Evo 2020 in Kurdistan Racing Team colors at Circuit Paul Ricard 1000km.
Isaac Tutumlu and Kurdistan Racing Team scored their first podium finish in the 2023 GT World Challenge Europe Endurance Cup season at the second round held in Le Castellet. The Spaniard of Kurdish ancestry and his teammates Samantha Tan and Jon Miller fought back during the 1000km race at Paul Ricard to step second onto the Pro-Am Cup class podium.
"It's been an amazing race. I'm so happy to have been able to be on the podium in second position in the GT World championship in the Pro-Am class," he told Kurdistan 24. "This is the most challenging championship in the world with the best drivers in the world. We were racing with Ferrari against other brands like Aston Martin, Mercedes, BMW, Audi or Maclaren."
"There were 60 cars on track with each car with three drivers (...). It's been amazing. The team did an amazing job. The car was fantastic to drive and I am so happy we could make it. I could bring the (Kurdistan) flag on the podium in a world championship. It's a big achievement for the Kurdistan Racing Team, I'm so happy to do that for my country."
"Me and the Kurdistan Racing Team have worked a lot in the past seasons and finally we have put together a podium in a world championship alongside ST Racing with Rinaldi, which also made an outstanding effort," he added.
"I couldn't imagine a better final race for the 488 GT3 before making the debut the new Ferrari 296 GT3 at Spa-Francorchamps", explained Tutumlu. He remarked that "the rostrum is a very rewarding sensation and an excellent morale booster for the 24 hours of Spa next July. We will push to extend our streak on the podium there!"
Read More: Kurdish race driver to join GT World Challenge Endurance Cup
Tutumlu is a professional Catalan-Kurdish race car driver who has been involved in motorsport racing from a young age.