Sen. Lindsey Graham: Peshmerga need more weapons
In an interview with Kurdistan24, Senator Lindsey Graham called on the incoming administration of President-elect Donald Trump "to give more weapons to our Kurdish friends," adding that we also "need to help [the Kurds] with their economy."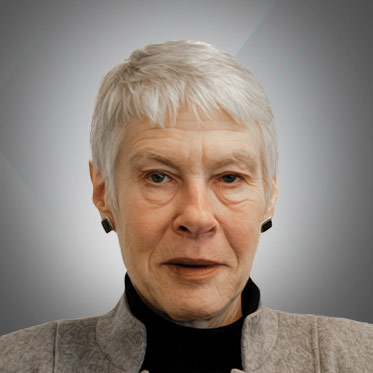 Laurie Mylroie
WASHINGTON DC, United States (Kurdistan24) - In an interview with Kurdistan24, Senator Lindsey Graham called on the incoming administration of President-elect Donald Trump "to give more weapons to our Kurdish friends," adding that we also "need to help [the Kurds] with their economy."
The influential three-term Republican senator from South Carolina sits on the Senate Armed Services Committee, and Graham's remarks, thus, carry unusual significance.
Graham is a well-known, long-time advocate of a strong approach to US national security. The Senator anticipates the policies of the next administration will be "substantially different" from that of the outgoing president.
"I think we're going to rebuild our military," Graham told Kurdistan24. "I think President Trump would be more willing to leave troops behind in Iraq to secure our gains." And "I hope that he will be more aggressive when it comes to radical Islam" and "a better friend to our allies."
Graham is extremely concerned about the role Iran has assumed in Baghdad, saying Tehran exercises an "unhealthy influence." After the Islamic State (IS) is defeated—which he is convinced will happen in due course—Graham believes, "We need to leave American troops behind" in order "to push out the influence of the Shiite militias coming from Iran."
The Senator envisions the future of Iraq as a unitary state. "The Kurds, the Sunnis, and the Shiites who are Iraqi need to sit down and start a conversation again to try to govern the country," he said. "My goal is to put Iraq back together" under the umbrella of a continuing and significant American presence.
Graham has both a legal and military background, having served as an active-duty Air Force lawyer for seven years, and then in the National Guard and Air Force Reserves for another 16 years. Graham's military career, thus, began during the Cold War and ended during the "War on Terror."
Graham is a close associate of Senator John McCain, who chairs the Senate Armed Services Committee. The two men often share the same perspective on key issues and work together to advance their views. Most recently, the two senators have joined to push for tough sanctions on Moscow for its alleged hacking of Democratic party e-mails to influence the US elections.
Graham was a candidate in the 2016 Republican primaries, but dropped out after seven months, endorsing first Jeb Bush and then Ted Cruz. Subsequently, Graham took the somewhat unusual step of publicly announcing he would not vote for Donald Trump.
Editing by Delovan Barwari
(Rahim Rashidi conducted the interview in Washington DC)