Mr. Kurd: 'I use my microphone for the Kurdish cause'
At a press conference on the sidelines of the UN General Assembly late last month, President Trump called on Kurdistan 24's DC Bureau Chief, Rahim Rashidi, addressing him as "Mr. Kurd."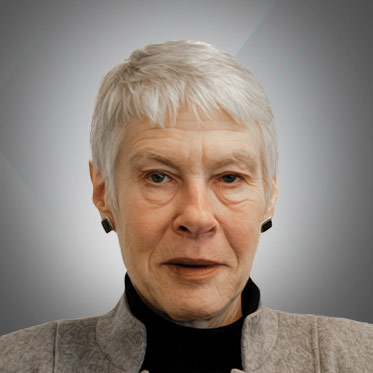 Laurie Mylroie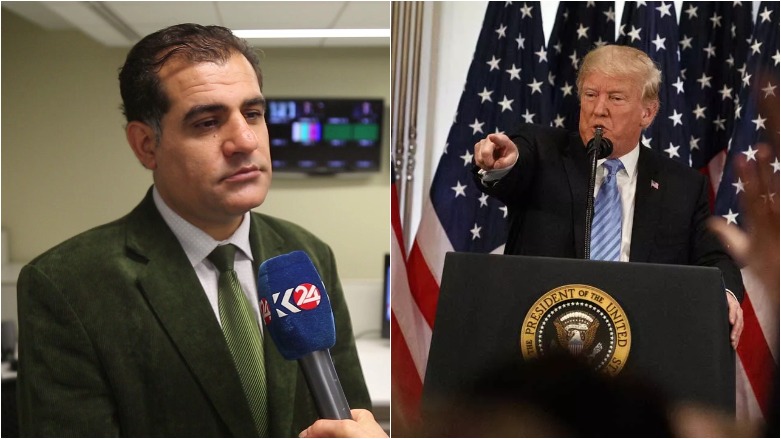 WASHINGTON DC (Kurdistan 24) - At a press conference on the sidelines of the UN General Assembly late last month, President Donald Trump called on Kurdistan 24's Washington DC Bureau Chief, Rahim Rashidi, addressing him as "Mr. Kurd."
Rashidi's life has not been the same since. More than two dozen news outlets—including The Washington Post, London Times, USA Today, The Jerusalem Post, BBC, and Buzzfeed—all reported on Trump's exchange with him.
Rashidi is trying to use his unexpected moment of celebrity in the service of the Kurdish people: promoting their issues and concerns has always been the main goal of his work as a journalist in Washington DC.
"I try to use my position and my mic for the Kurdish cause," Rashidi explained, although for a foreign journalist, working in Washington can be difficult.
How did he feel, when Trump addressed him as Mr. Kurd? "Very, very proud," Rashidi replied. "I am Kurdish and am proud to be a Kurd."
In fact, so popular among Kurds was "Mr. Kurd" that other Kurdish journalists vied for that title themselves.
Among US journalists, however, "Mr. Kurd" was controversial, with many criticizing Trump, thinking he had insulted Rashidi. However, Rashidi saw that largely as a matter of domestic politics: a "challenge between two sides."
"What is important here," he stressed, is "they should ask the Kurds."
"Our identity, our ethnicity, our culture" is "under attack." It is denied by the Iranian government, as well as the Turkish and Syrian governments, he explained.
Rashidi is originally from Iran and doesn't much like his own name. Why? It is an Arabic name, he said. The Iranian regime does not recognize Kurdish names. It will not register Kurdish names, and therefore, will not give the entire panoply of essential documents—passports, driver's license, etc.—to someone with a Kurdish name. Hence, Rahim Rashidi.
Trump "said many positive things, about our culture, our nation our peshmerga," Rashidi affirmed, and "we thanked him for this kind of support."
.@realDonaldTrump calls Kurdistan 24's Rahim Rashidi "Mr. Kurd."

"We have to help them. These are great people." #TwitterKurds #Kurdistan pic.twitter.com/BWbzJEMyIj

— Kurdistan 24 English (@K24English) September 26, 2018
Indeed, Trump is the first US president to call on Kurdish reporters during a press conference. The international presence of reporters from major Kurdish media outlets is relatively new, starting around 2013. Yet it was five years before an American president took a question from one of them—and it was Trump who did so.
At the Brussels NATO summit in July, Trump also called on two Kurdish reporters and hailed the Kurds, as he did in New York. But, for whatever reasons, including, perhaps, "Mr. Kurd," Trump's New York press conference is what caught on.
Indeed, at the next regular State Department briefing, Spokesperson Heather Nauert, congratulated Rashidi, as she said, "We all heard you at the press conference, asking the President questions."
"I was sitting in the back of the room" and thought, 'There he is. There's our guy, meaning our friend here from the [State Department] press briefing room, asking a question,'" Nauert added.
Jonathan Karl, who covers the White House for ABC News, was at the press conference too and remarked that it was clear Trump "sees the Kurdish people as strong allies."
"That's a common view in the United States," Karl continued. "I think the Kurds are seen as one of our most important allies in the Middle East."
Emerald Robinson, Chief White House Correspondent for One America News Network, remarked that the foreign media is not usually present at Trump's press conferences.
"It was interesting to see the interaction between the President and the Kurdish journalists," including the President's statements about "wanting to protect the Kurds" and "work with them," she said, adding, "He seemed very sincere."
Trump's senior national security advisers were also there, and as Robinson observed, "I saw Secretary of State Mike Pompeo nod his head at that, yes."
So Kurds are trying to figure out what all this might signify for them.
In the meanwhile, they do appreciate those words and are delighted at the recognition from the US President embodied in the appellation, "Mr. Kurd."