US condemns deadly attacks on civilians in northwest Syria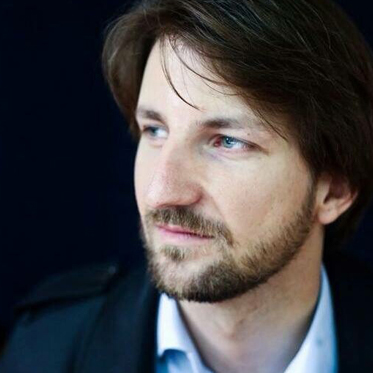 Wladimir van Wilgenburg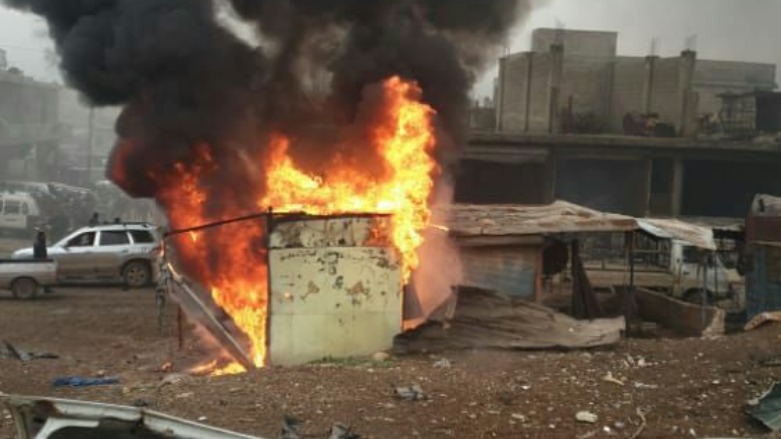 ERBIL (Kurdistan 24) – The United States on Monday condemned "terrorist attacks" in Syria this past weekend in the Turkish-controlled towns of Azaz, al-Bab, and Afrin that have resulted in the deaths of at least 20 civilians, including children.
"We extend our sincere condolences to the families of civilians killed and wish a quick recovery to those wounded in these despicable and senseless acts of violence," said US State Department Spokesperson Ned Price in a statement.
We condemn the terrorist attacks over the weekend in northern Syria claiming the lives of at least 20 civilians and wounding many more. The perpetrators endanger the Syrian people and threaten the region's stability. They should be brought to justice. https://t.co/8R7iWkhzPJ

— Ned Price (@statedeptspox) February 2, 2021
"The United States is deeply alarmed by the frequency of such attacks in recent months, including the repeated use of vehicle-borne improvised explosive devices," he continued.
"Those responsible for perpetrating the violence should be brought to justice. Their actions endanger the Syrian people and threaten to destabilize the region further."
Also, UK-based Syrian Observatory for Human Rights (SOHR) reported that on Tuesday one person was killed and three injured when an IED detonated in al-Bab.
#Syria: Another horrific car bomb in Afrin yesterday killed at least 5 civilians (including 3 children) & injured at least 20 others

I strongly condemn this attack - the latest in a series of indiscriminate attacks on civilians. These attacks must stop#StopKillingCivilians pic.twitter.com/ybWbwELFpi

— Mark Cutts (@MarkCutts) January 31, 2021
In a Tweet published on Sunday, Mark Cutts, UN Deputy Regional Humanitarian Coordinator for the Syria Crisis, also strongly condemned the bombings and called for such attacks to stop.
No party has yet credibly claimed responsibility for these incidents, but the Turkish state has previously blamed insurgents tried to the People's Protection Units (YPG) for the similar deadly attacks.
The Kurdish-led self-administration in northeast Syria, spearhead by the YPG-led Syrian Democratic Forces (SDF), has also condemned previous attacks while rejecting the Turkish accusations.
The YPG-affiliated armed group, the Afrin Liberation Forces (HRE), has indeed claimed responsibility for attacks on military targets in Afrin in the past, but not others that killed civilians indiscriminately.
Ankara considers the YPG a terrorist organization and an offshoot of the Kurdistan Workers' Party (PKK), a group that has waged a decades-long insurgency against it for expanded Kurdish rights in Turkey. The YPG has denied being affiliated to the PKK.
In April, the US also condemned a truck bombing in Turkish-occupied Afrin that killed at least 40 and wounded many others in a crowded market.
Read More: US condemns terrorist attack in Syria's Afrin amid Turkish-Kurdish accusations
Turkish-backed factions have controlled Afrin since March 2018 when the Turkish army launched its cross-border offensive to target the YPG, which has controlled the area since 2012.
Turkey's military operation resulted in the displacement of thousands of Kurds and the killing of scores more.
Since then Afrin has been plagued by regular attacks on Turkish-backed forces and indiscriminate attacks that killed civilians. Furthermore, Afrin has also seen frequent infighting between rival Turkish-backed groups that has also led to civilian deaths and multiple civilians were kidnapped by Turkish-backed groups for ransom, some of them being subjected to sexual assault.
According to open-source researcher Caki Akyuz, it is not only groups affiliated to the YPG that carry out attacks in the area.
"Afflicted cells loyal to the regime operate in Afrin that have been arrested by Turkish backed opposition military police though these arrested are presented to public media as YPG cells," he told Kurdistan 24.
Moreover, he said "ISIS also operates in Afrin and recently claimed their first attack in December against a commander of the Shamiya Front."
"These cells operating in Afrin also benefit from not claiming such attacks," he concluded, "as it serves the Turkish state narrative that all these attacks are being carried out by YPG."
Editing by John J. Catherine