Senior US Senators, on bipartisan basis, criticize Biden administration over Iran nuclear deal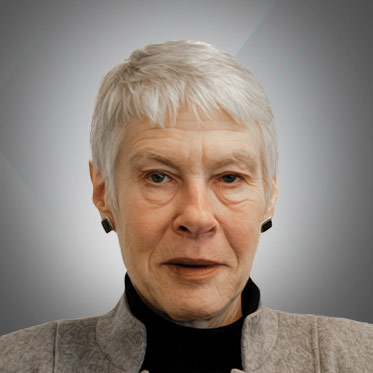 Laurie Mylroie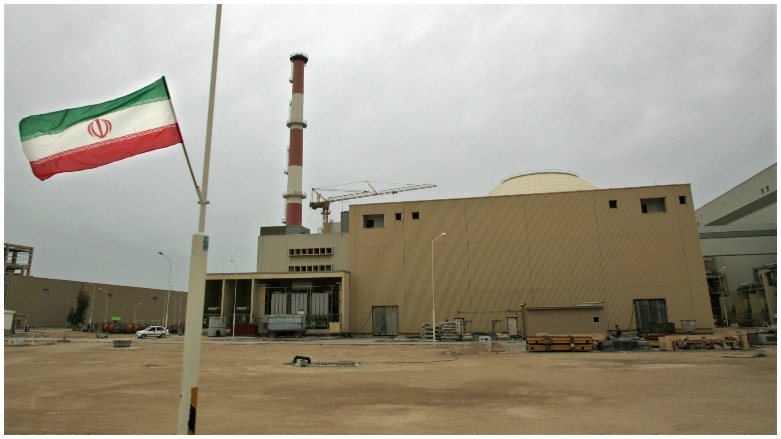 WASHINGTON, DC (Kurdistan 24) – In a hearing held Tuesday by the US Senate Foreign Relations Committee (SFRC) on the State Department budget, both the committee's Democratic chairman, Sen. Robert Menendez (New Jersey), and its lead Republican, Sen. Jim Inhofe (Oklahoma), expressed strong dissatisfaction with the Biden administration's efforts to revive the 2015 Iranian nuclear deal, formally known as the Joint Comprehensive Plan of Action (JCPOA.)
A common complaint about the JCPOA is that it addresses only one aspect of Iran's malign behavior: its nuclear program, while ignoring other aspects of that behavior, like Iran's support for regional proxies, as well as its support for terrorism and its missile program.
The Biden administration is well aware of that criticism and even claims to share it. Thus, it says that it will first restore the JCPOA—what it calls "compliance for compliance"—and then it will negotiate follow-on agreements with Iran to address the other issues of concern.
But if the major sanctions are lifted, what incentive would Iran have to reach agreement on the other issues? And if they are not lifted, what incentive would Iran have to return to the JCPOA?
Indeed, the second question is holding up Iran's return to the JCPOA. As Tehran has made clear, it wants all sanctions lifted.
And the first question was repeatedly pressed by Inhofe and Menendez, as they questioned Secretary of State Antony Blinken during the SFRC hearing.
Inhofe-Menendez Critique
Although the top Democrat and top Republican senators on the committee expressed similar views, the Republican senator spoke more strongly, calling the administration's plan "delusional."
Inhofe complained that the negotiations with Iran being conducted in Vienna now are no different than those that were held during the Obama administration and which produced the JCPOA.
"While your negotiators are in touch with the Committee," Inhofe said, "they are like their predecessors." They are "totally unresponsive to Congressional objections."
"It's clear that it's intended that we, the United States, rejoin the failed nuclear deal, unchanged, after the Iranian elections" on June 18, Inhofe continued.
"Your promises to lengthen and strengthen" the agreement "will come later," he continued. "But the idea of follow-on agreements is unrealistic, and I would argue delusional. I can't understand why anyone would think that if the Iranians won't agree to things we want them to agree to up-front," they would "agree to it after the fact."
Inhofe also took very strong objection to providing Iran any cash in a new agreement. Following the 2015 nuclear accord, the US transferred $1.7 billion in cash to Iran.
"One of the biggest problems I had," Inhofe said, referring to the 2015 agreement, "was the tremendous amount of cash that was given to the Iranians."
"There's no doubt in my mind that part of that cash wound up paying for the munitions that were dropped on Israel in recent days," Inhofe continued, as he also stated that some of the money was used to arm the Houthis in Yemen "to continue their attacks against Saudi Arabia," while another part "was used to construct and deliver missiles into Lebanon that we all know are there and are aimed at Israel."
Being a Democrat, the same party as the administration, Menendez' remarks were less sharp, but, nonetheless, reflected the same perspective.
"If all we return to" is "compliance for compliance," which he said was his understanding "from the conversations I've had with your negotiators," Menendez asked, why should we believe "a return to 'compliance for compliance' is going to produce anything stronger than what we have?"
Blinken responded with what was, essentially, an argument for appeasement: Iran, particularly its nuclear program, is a major danger. To reduce that danger, it is necessary to give Tehran at least some of what it wants, so that the prior restrictions on its nuclear program can be reimposed.
"Iran's nuclear program is galloping forward. It is enriching [uranium] at higher levels—20 percent, even 60 percent," Blinken said, and "it's using more advanced centrifuges."
As long as the JCPOA was in effect, the time that Iran would need to build a nuclear bomb was about one year. But now that is a "few months," and if Iran continues to enrich uranium at current levels, "it will get down, eventually, to a few weeks," Blinken said.
Menendez also pressed Blinken to explain what he meant by saying that the administration intended to make the nuclear accord "longer and stronger."
"Longer—that I get," he said. "But what does stronger mean?"
Blinken had no real answer. "I think we have to look into specific aspects—whether there are areas where we can get even stronger commitments from Iran" and then see "whether whatever improvements might be made in terms of stronger would be worth" what Iran would ask for.
The secretary's vague reply left the impression that he and his team had not thought seriously about what stronger would entail—as Menendez seemed to believe.
Blinken appeared to see only two US options: return to the JCPOA and lift sanctions or maintain the status quo—with sanctions, but without a nuclear agreement.
Inhofe seemed to suggest that there should be other alternatives. "Whether you agree or disagree with what the prior administration did," it has created a situation in which the Iranians are "deeply weakened," so "I would hope you take advantage of that" and not merely return to the old agreement, he advised.
Indeed, the entire exchange appeared to leave Inhofe deeply frustrated, and he ended with a reference to Israel.
"We both know and the world knows that there's another entity that's going to do something about this," Inhofe said.
"Whatever the JCPOA says or doesn't say. Whatever everybody else agrees to, there's another entity that has taken a solemn oath that Iran will never have a nuclear weapon. And I guess the biggest question would be, what happens when you get the call?"