US: Iran behind Azeri criminal gang that plotted assassination of dissident in New York
The Biden administration's stress on state sponsorship in the assassination plot against Alinejad recalls an earlier US understanding of terrorism, namely that it is basically state-sponsored.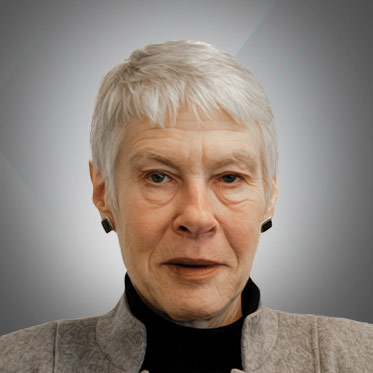 Laurie Mylroie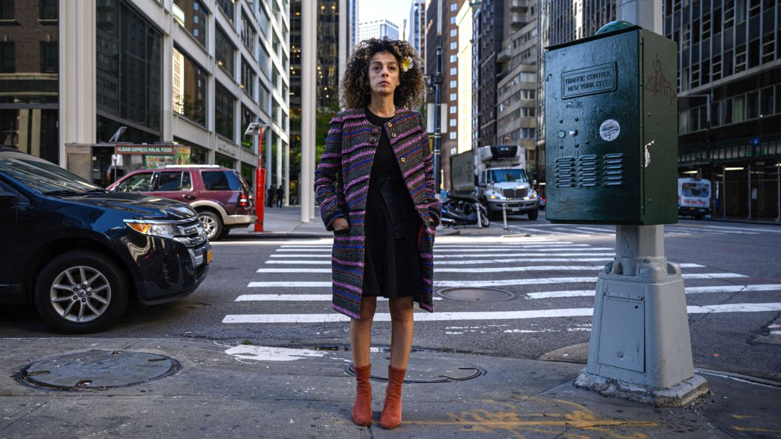 WASHINGTON DC, United States (Kurdistan 24) – When the US announced on Friday that it had charged three men with involvement in a plot to assassinate a New York based dissident—man Iranian American journalist, Masih Alinejad. US officials were careful to explain that the plot went beyond the three individuals being charged. They repeatedly raised the issue of state sponsorship and the involvement of Iran behind the plot.
All three of the defendants are Azeri. They are members of an Eastern European criminal organization, which calls itself, "Thieves in Law," as the criminal indictment, unsealed on Friday, explains.
Ordinarily, one would not associate the Iranian regime with an Azeri criminal gang. After all, Iran and Azerbaijan are at odds. Armenia has a long-standing conflict with Azerbaijan, and Iran supports Armenia, a Christian country, rather than the Shia majority country of Azerbaijan. In fact, they are the world's only two Shi'a majority countries. Indeed, Azerbaijan was part of Iran until the early 19th century when Russia conquered the territory.
Iran and Azerbaijan have two different political orientations. Above all, Iran is a self-proclaimed Islamic state, hostile to the West, while Azerbaijan is more secular and is friendly to the West.
Earlier US Understanding of Terrorism: State-Sponsored
The Biden administration's focus on state sponsorship in the assassination plot against Alinejad recalls an earlier US understanding of terrorism. During the Reagan years, in the 1980s, there was a major debate about the nature of terrorism.
The consensual view that emerged from that debate was that major terrorist attacks against the US were, mostly, state-sponsored. This view helped weaker states to attack the US and hope to get away with it, because it might succeed in hiding its hand.
That view prevailed for some time—until Bill Clinton became president in January 1993. One month later, on Feb. 26, 1993, New York's World Trade Center was bombed, with the aim of toppling one tower onto the other and bringing them both down—as happened eight years later.
The Clinton administration claimed that the Trade Center bombing represented a new kind of terrorism that did not involve states. However, the New York office of the FBI, the lead investigative agency, suspected that Saddam Hussein was behind the attack.
Read More: Revisiting Ramzi Yousef's terrorism: World Trade Center bombing and Philippines plane bombing plot
US Officials Explain Iranian Regime's Involvement
Iran's responsibility for the plot to kill Alinejad was made clear in official statements outside of the legal proceedings, which tended to focus narrowly on the three men who were charged on Friday.
Attorney General Merrick Garland stated that the "charges arise out of an ongoing investigation into the Government of Iran's efforts to assassinate, on US soil, a journalist, author, and human rights activist, who is a US citizen of Iranian origin." He described the defendants as "members of an Eastern European criminal organization with ties to Iran."
Similarly, National Security Council Adviser Jake Sullivan issued a statement denouncing the plot and affirming that it follows "a disturbing pattern of Iranian government-sponsored efforts to kill, torture, and intimidate into silence activists for speaking out for the fundamental rights and freedoms of Iranians around the world."
White House Press Secretary Karine Jean-Pierre spoke similarly. As she told journalists on Friday, "the government of Iran continues to plot the murder of dissidents and American citizens, including current and former US officials."
The administration had previously disclosed Iranian plots against two Trump administration officials: National Security Adviser John Bolton and Secretary of State Mike Pompeo.
Read More: Iran plotted to assassinate Bolton, Pompeo
The announcement on Iran plotting to kill current US officials, however, is newsworthy.
The Plot Against Masih Alinejad
The conspiracy to kill Alinejad began in the summer of 2022, and it was directed out of Iran by an 43 year old Azeri—Rafat Amirov—who lived in Iran.
A second conspirator, Polad Omarov, 38 years old, lived in the Czech Republic and Slovenia. Omarov acted as an intermediary between Amirov and a third man, Khalid Mehdiyev, who was based in the US.
Mehdiyev, who was only 24 years old, is a citizen of Azerbaijan, but a resident of New York. He was paid $30,000 to carry out the murder. However, he proved not very competent, leading the US to discover the plot.
Generally, the legal documents avoid the issue of state sponsorship and instead focus narrowly on the actions of the three defendants. As the indictment explains, "the murder-for-hire plot" was led by Amirov, "who was tasked" with the murder of Alinejad by other "individuals in Iran." It does not identify those individuals, but presumably, they are officials from a government agency. That would certainly explain the repeated, unambiguous statements by US officials that the Iranian regime was responsible.
US Discovery of the Plot
Iran had plotted to kidnap Alinejad in 2021. When that plot was disrupted, she sensed that something was wrong and was on high alert to potential dangers.
She "observed suspicious activity" near her residence "and left the area," the indictment explains. It turned out that Mehdiyev was nearby, planning to shoot her. But some 15 minutes after she left, Mehdiyev did the same.
While Mehdiyev was driving away, he "was stopped by New York City Police Department officers for a traffic violation," the indictment continues. Inside his car, police found the assault rifle he had recently purchased for the assassination. They also found two ammunition magazines, 66 rounds of ammunition, $1,100 in cash and a black ski mask.
Mehdiyev was arrested—and has remained in jail since.
Omarov was arrested by Czech authorities on Jan. 4, and he is awaiting extradition to New York. Amirov was arrested in a third country, which US authorities did not identify, and brought to New York on Thursday, precipitating the release of the indictment on Friday.