Unique dance attracts hundreds of customers to an Erbil café during Ramadan
Apart from locals, foreigners visit the café too.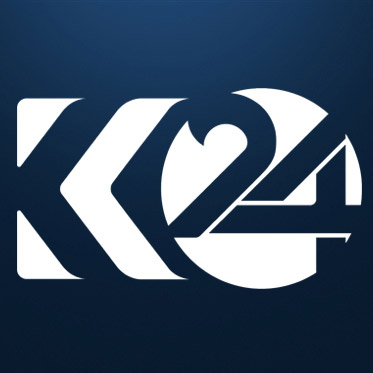 Kurdistan 24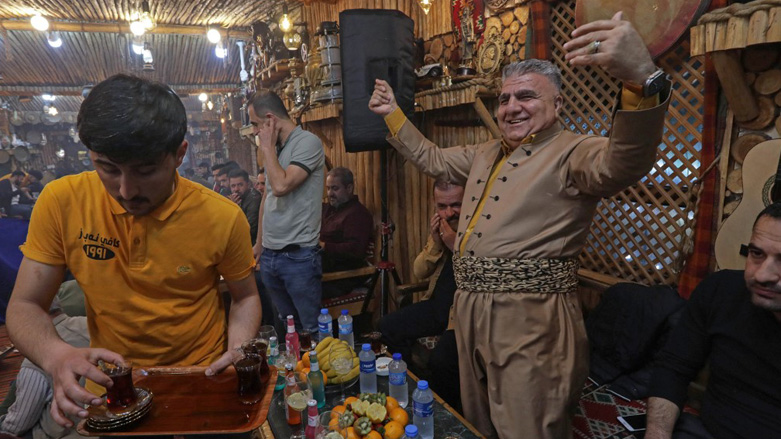 ERBIL (Kurdistan 24) – Balancing a hot cup of tea or a glass full of juice on the head while dancing to several folk songs in front of a cheering audience is an astonishing talent for hundreds that visit Nabaz Chawshin's café in the Kurdistan Region's capital.
Chawshin is the owner of the popular café in the Ta'jil neighborhood, where he was born. Hundreds of customers gather at the cafe in the fasting month of Ramadan to play a traditional game dubbed Siniyah – the Arabic word for the tray.
The footage of the owner dancing with a hot cup on his head drew tens of thousands of likes and comments on Facebook. While many were impressed by the dance, others criticized Chawshin, considering the stunt "culturally inappropriate".
"I do not listen to what critics say. I have already forgiven those who have bad-mouthed me," he told Kurdistan 24.
Teams of three players strive to find a die hidden under a metal Arabic cup for coffee. The winner receives points based on the number of guesses he takes to find the dice.
Representing various neighborhoods, cities, and rural areas, teams come up to each other in the city to entertain themselves.
"Every Ramadan, I launch a Siniyah tournament," Chawshin said.
Sixty-four teams are taking part in this year's tournament, according to the owner.
Apart from locals, foreigners visit the café too.
The Region's moon-sighting committee declared Thursday the first day of Ramadan.
Lasting either 29 or 30 days, Muslims during the month will abstain from all kinds of drinking and eating from dawn to dusk.
Fasting is one of the main pillars of Islamic belief and is an obligation of all able-bodied believers.