Syrian official: Russia's new patrols near Manbij 'likely a message to US, Turkey'
The patrol was announced on the same day a senior US delegation visited Turkey.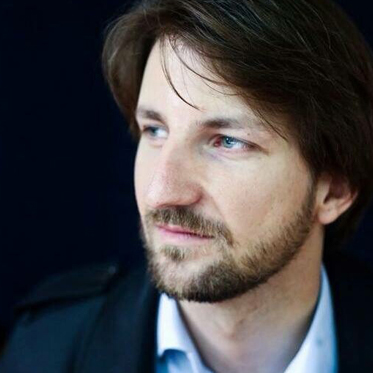 Wladimir van Wilgenburg
ERBIL (Kurdistan 24) – Russian military police forces have begun patrolling areas near the northern city of Manbij on Tuesday, Russian officials announced, the same day a senior US delegation visited Turkey.
"Today, we started patrolling the security zone near the city of Manbij and its surroundings. The task is to ensure safety within the zone of responsibility, to control the positions and movement of armed groups," the police's spokesman, Yusup Mamatov, was quoted as saying by TASS on Tuesday.
Local sources told Kurdistan 24 that the Russian military police could only be seen in Arima, near Manbij. They reportedly did not enter the city of Manbij itself, nor did they go as far as the Sajur line, where US-led coalition forces are still present.
This was also confirmed by the Russian-government linked Russian Center for Reconciliation of Opposing Sides.
It mentioned that "since January 7, 2019, Russian military police units started patrols along a 5-kilometer security zone near Manbij city on the al-Arimah - Yulanli - Saydiyah - Dali Fa'r - Bawz Kij route," some 27-kilometer long.
A Syrian Kurdish military source told Kurdistan 24 that the military patrol may mean that "Russia is a giving clear message to the US: after you withdraw, there is another force - Russia - that will fill the vacuum here."
The source also added that it may also be to prevent Turkish and Ankara-backed forces from entering the area.
"Maybe, this is a message by Russia to the US. But it may also be a message to Turkey, but I don't know," the source stated on the condition of anonymity.
On Dec. 26, Russian Foreign Ministry Spokesperson, Maria Zakharova, said Damascus should take over areas currently under US-control should the Americans withdraw.
However, Alexey Khlebnikov, an expert on the Middle East at the Russian International Affairs Council, tweeted that the patrols were "most certainly [a coordinated move] with Turkey, meaning that Moscow and Ankara are seeking to find a compromise" on Kurdish-held areas.
The Russian forces returned to Arima on Dec. 25 following an announcement by US president Donald Trump a week earlier that the US would withdraw its forces from Syria.
"The Syrian Army has been in Arima since last year and increased its number of troops at its points, with Russian forces arriving there recently," Manbij Military Council head, Mohammed Abu Adel, told Kurdistan 24 last month.
The move also follows meetings by a delegation from the Kurdish-led self-administration in the northeast of Syria, which visited Moscow on Dec. 23, two days before Russian forces re-established its Russian-Syrian coordination center.
Syrian Kurds have previously called on Damascus to protect Manbij, a plea which was welcomed by Moscow.
Anna Borshchevskaya, a Senior Fellow at The Washington Institute who focuses on Russia's policy in the Middle East, told Kurdistan 24, that "it's telling that the Russian military police began patrolling around Manbij and moving into an area previously held by US-backed Kurdish forces after the US announced a withdrawal."
"The Kremlin wanted us out of Syria. I think the key issue for them right now is whether or not we're definitely leaving. They certainly expressed doubts that we're leaving," she argued.
Indeed, the US has been in talks with Turkey regarding the future stabilization of the liberated areas east of the Euphrates, with the most recent meetings involving White House National Security Advisor John Bolton, Gen. Joseph Dunford, Chairman of the Joint Chiefs of Staff, and Amb. James Jeffrey, Special Envoy for Syria Engagement, as well as Special Envoy to the Defeat-ISIS Coalition, in Ankara.
"I think this situation creates uncertainty for them and the Kremlin doesn't like uncertainty. That said, the announcement itself certainly created an impetus for them to move in further and consolidate greater control in Syria, which is what they want," she concluded.
National Security Council Spokesman Garret Marquis on Tuesday, however, reiterated that "the US looks forward to the ongoing military-to-military consultations today on our cooperation [with Turkey] in Syria."
Editing by Nadia Riva