Saudis, others contribute $325 million to Syria stabilization
The US has received some $325 million in contributions and pledges from members of the Coalition against the Islamic State since April, a State Department official told Kurdistan 24.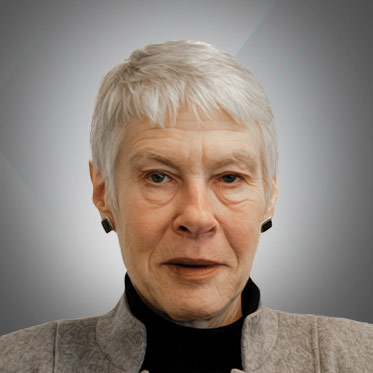 Laurie Mylroie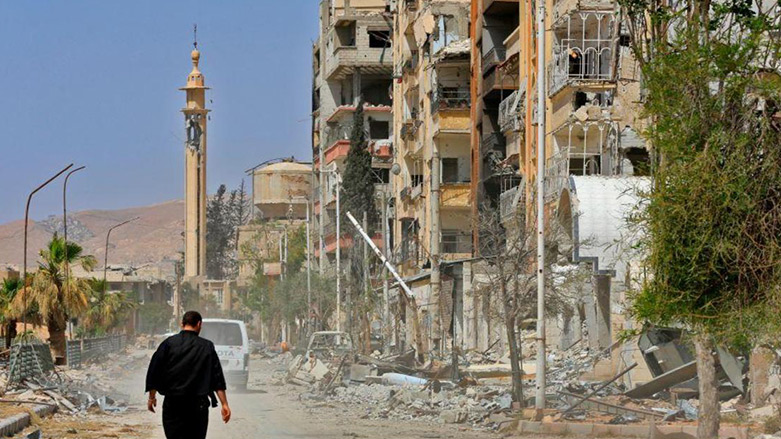 WASHINGTON DC (Kurdistan24) – The US has received some $325 million in contributions and pledges from members of the Coalition against the Islamic State (IS) since April, a State Department official told Kurdistan 24.
The money is for the purpose of supporting "critical stabilization and early recovery initiatives in areas liberated from [IS] in northeast Syria," she explained.
Those funds include a "generous contribution" of $100 million from Saudi Arabia, which the US received on October 16.
The issue of funding for stabilization in northeast Syria arose in a Senate Armed Services Committee confirmation hearing on Tuesday for Lt. Gen. Kenneth McKenzie, who has been nominated to the position of CENTCOM commander to replace Gen. Joseph Votel.
Sen. Jeanne Shaheen (D, New Hampshire) asked McKenzie about those funds. She visited Manbij last July, along with Sen. Lindsey Graham (R, South Carolina), and hailed what she saw there at the time.
"We went through the market in Manbij," and "people were out. Kids were playing in the streets. Women were walking around," she said. "We need to make sure that that continues."
On Tuesday, Shaheen began her questioning of McKenzie by observing, "We have made significant gains in the northeast section of Syria." We "have beaten back ISIS and life is returning to normal for the people who live there."
But "I'm concerned," she continued, that "there is a hold on the stabilization funds for that part of Syria."
Can you explain, she asked McKenzie, "how we can continue to maintain" those gains "without that stabilization money?"
"Eventually, to maintain our gains, we're going to have to adequately resource what follows," McKenzie said, agreeing with her. "That's going to require monetary assistance," which could come from the US or "from partners in the region, who need to step up to the plate because the problems in Syria are all actually closer to them than they are to us."
That is consistent with President Donald Trump's approach to national security and burden sharing: US allies should bear more of the cost of their own protection. Trump has applied that doctrine in Europe, with NATO, and he is applying that in the Middle East, as well.
In August, the State Department official explained, Secretary of State Mike Pompeo authorized the Department "to redirect approximately $230 million in US stabilization funds for Syria which had previously been under review."
"Funds provided by Saudi Arabia and others will allow stabilization operations to continue in liberated areas of northeast Syria for the foreseeable future," she concluded.
It is unclear why neither Shaheen nor McKenzie referenced the contributions from Saudi Arabia and others to compensate for the cut in US funding.
McKenzie also explained his understanding of, at least, the immediate future of northeast Syria—i.e., Syrian Kurdistan—which CENTCOM will be supporting: "local security under civilian control" in the area east of the Euphrates River.
A Marine Corps officer, McKenzie is currently Director of the Joint Staff at the Pentagon. Since 2001, he has commanded troops in Afghanistan and in Iraq.
As the hearing made clear, US defense strategy is shifting from a focus on fighting terrorism to confronting "peer competitors"—countries like Russia and China.
Senators expressed particular frustration with the war in Afghanistan, now in its 17th year—the longest war in US history. As one senator complained, the US is still spending $45 billion a year in Afghanistan.
It may be worth noting that President George W. Bush's administration believed that it had won in Afghanistan in December 2001—a mere two months, after the US intervention there began, following the 9/11 attacks.
There has been little rigorous analysis of why the US made such a big mistake. However, it is generally known that Zalmay Khalilzad, former US ambassador to Afghanistan and to Iraq, and since September, the State Department's Special Representative for Afghanistan Reconciliation, believes that one major US error was to underestimate Pakistan's role in supporting the Taliban.
Editing by Nadia Riva