US reaffirms commitment to protecting Kurdish allies
Pompeo's message to Cavusoglu stressed the necessity of protecting the YPG, as well as others who have fought alongside the US-led coalition in Syria, as US troops leave that country.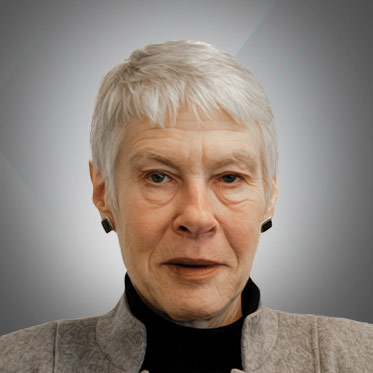 Laurie Mylroie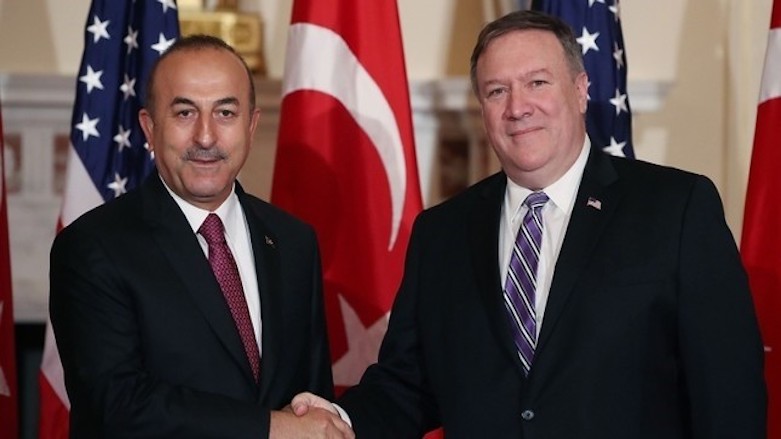 WASHINGTON DC (Kurdistan 24) – US Secretary of State Mike Pompeo spoke on Monday with Turkish Foreign Minister Mevlut Cavusoglu and reiterated Washington's insistence on protecting its allies in Syria, as it withdraws forces from that country.
In a phone conversation with Cavusoglu, Pompeo emphasized "the importance that the United States places on the protection of forces that worked with the United States and the Global Coalition to Defeat ISIS," according to a summary of their discussion issued by State Department Deputy Spokesperson Robert Palladino.
The principle US ally in the fight against the Islamic State in Syria has been the Syrian Democratic Forces (SDF), led militarily by the People's Protection Units (YPG.)
Thus, Pompeo's message to Cavusoglu stressed the necessity of protecting the YPG, as well as others who have fought alongside the US-led coalition in Syria, as US troops leave that country.
.@SecPompeo spoke today with @MevlutCavusoglu. The Secretary reiterated U.S. commitment to addressing Turkish security concerns along the Turkey-#Syria border, while emphasizing the importance we place on the protection of forces that worked with Global @Coalition to #DefeatISIS. pic.twitter.com/5a4EUAjRqC

— Robert Palladino (@StateDeputySPOX) January 21, 2019
The conversation is the latest step in an intensifying round of exchanges between Washington and Ankara, following the January 8 visit of White House National Security Adviser Amb. John Bolton to Turkey.
Bolton arrived there with a "non-paper"—a set of ideas to coordinate the implementation of President Donald Trump's decision to withdraw US forces from Syria and hand over responsibility to Turkey.
Erdogan had eagerly accepted that decision, but it is not clear that either leader understood what would be involved, including the danger of renewed violence.
On Saturday, following a two-day visit to Ankara, US Senator Lindsey Graham (R, South Carolina) called for a major delay in the pace of the US withdrawal, warning that an unplanned, uncoordinated departure of US forces could lead to a "nightmare" for Turkey, which could face "chaos" on its southern border.
The following day, on Sunday, Erdogan and Trump had another phone conversation. Prof. Joshua Landis, who heads the Center for Middle East Studies at the University of Oklahoma, suggested to the Qatari news channel, Al-Jazeera, that Erdogan was reaching out to Trump, in the belief that Trump was more sympathetic to his views than Trump's advisers.
While that is likely, it does not seem that Erdogan heard from Trump what he expected to hear, as Washington and Ankara issued somewhat differing accounts of their conversation.
Ankara's account emphasized the US withdrawal and Turkey's replacement of US forces, while Washington's account emphasized that the two presidents had agreed to continue "to pursue a negotiated solution for northeast Syria that achieves our respective security concerns."
Ankara maintains that the YPG is merely the Syrian wing of Turkey's Kurdistan Workers' Party (PKK) and, therefore, terrorists. Turkey has some 16,000 troops, along with 10,000 allied militia fighters, on its border with Syria, and the public statements of Turkish leaders are extremely bellicose, as if a Turkish assault was imminent.
At least some aspect of Ankara's tough position appears related to Turkey's local elections in March. Last week, Reuters reported that Erdogan's AK Party might well lose the vote in Turkey's two most important cities: Ankara and Istanbul, because of the country's economic problems.
Erdogan is to visit Moscow on Wednesday. Russia has said that Syrian forces, rather than Turkish, should replace the US troops. However, the possibility exists that Erdogan might, nonetheless, strike a deal with Russian President Vladimir Putin.
Turkey now has forces in the northwestern Syrian province of Idlib, the last area of Syria west of the Euphrates that the regime does not control. The Turkish troop presence has protected the regime's Arab opponents, including various rebel groups, who have concentrated there.
Erdogan could offer to withdraw Turkish forces from Idlib, in return for Moscow's support for Turkey's entry into YPG-controlled areas of Syria, as Al-Monitor has suggested.
If such an understanding were reached, however, it could create a flood of Syrian refugees into Turkey, and beyond, including into Europe. It would also leave Turkey vulnerable to Syrian and Russian manipulation of the YPG "card"—encourage attacks on Turkish targets, when Damascus or Moscow sought to pressure Turkey, discourage such attacks, when Ankara complied with their wishes.