Armenia opens consulate in the Kurdistan Region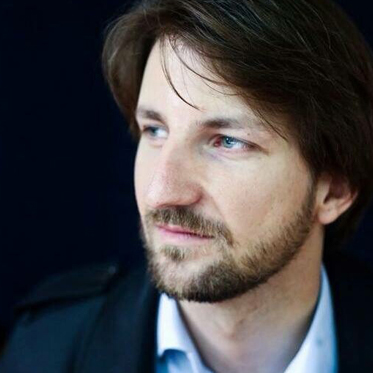 Wladimir van Wilgenburg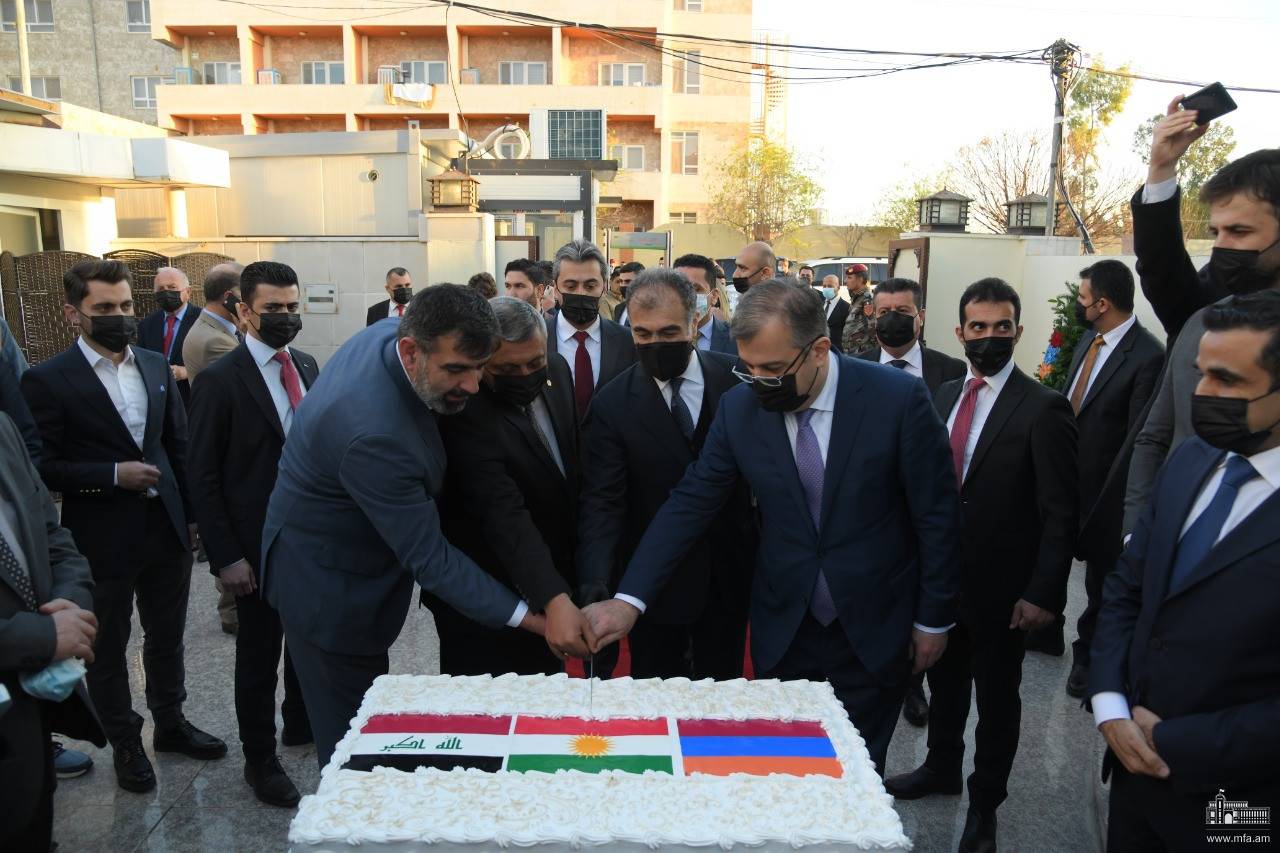 ERBIL (Kurdistan 24) – The Armenian government opened a consulate in the Kurdistan Region's capital on Wednesday after years of planning, signifying closer ties between the autonomous region and its South Caucasus partner.
Honored to represent KRG in the inauguration of Consulate General of Armenia in Erbil today, together with @MFAofArmenia Deputy FM Artak Apitonian, @Armenia_in_IQ Amb. Hrachya Poladian, CG Arshak Manoukian & other KRG officials—a major step in strengthening our ties & friendship. pic.twitter.com/QzuM2Ewtv4

— Safeen Dizayee (@SafeenDizayee) February 24, 2021
Safeen Dizayee, Head of the Foreign Relations Department of the Kurdistan Regional Government (KRG), on Wednesday tweeted that he was honored "to represent KRG in the inauguration of Consulate General of Armenia in Erbil."
The Armenian Consulate was opened in the presence of Deputy Minister of Foreign Affairs of Armenia, Artak Apitonian; the new Consul General, Arshak Manoukian; and Ambassador Hrachya Poladian.
Two years ago Poladian, Armenia's envoy to Iraq, told Kurdistan 24 that his country was planning to open a consulate in the Kurdistan Region.
"We have good ties with the Kurdistan Region in terms of economy, politics, and trade and we are planning in coordination with the KRG to open a Consulate General in Erbil, as the Armenian government have provided the needed budget in 2020 to achieve that, which will improve the relationship between us," Poladian said.
On Thursday, Kurdistan Region President Nechirvan Barzani received the ambassador and new Consul General.
"The President valued the opening of an Armenian cultural center in Erbil Citadel and the efforts to launch direct flights from Baghdad and Erbil to Yerevan [the Armenian capital] as positive steps to strengthen Iraq and the Kurdistan Region's relations with the Republic of Armenia," Barzani's office said.
According to a 2011 census, more than 37,000 Kurds live in Armenia, predominantly in western parts of the country.
According to the Armenian government office of Diaspora Affairs around 7,000 to 8,000 Armenians live in Iraq. Around 3,000 live in the Kurdistan Region, with the majority (between 850 to 900) living in the Duhok province.
The autonomous Kurdistan Region has a unicameral parliamentary legislature with 111 seats, with quota seats reserved for Turkmen and Christian parties and one specifically set aside for a member of an Armenian party.
In May 2019, the KRG opened the first Armenian Orthodox church in Erbil's Christian-majority district of Ankawa.
Read More: Kurdistan opens first Armenian Orthodox church in Erbil
Apitonian expressed "Armenia's willingness to further strengthen ties with the Kurdistan Region in all areas and thanked the Kurdistan Region for safeguarding the rights of the Armenian community in the Region including their representation in Kurdistan Regional Parliament and the opening of the Armenian Church in Erbil," the presidency's office said.
1/2 @KurdistanParl Deputy Speaker Dr. Hemin Hawrami & MPs congratulated @MFAofArmenia Deputy Foreign Minister Artak Apitonian on opening Armenia's Consulate General, look forward to strengthening relations betw the two parliaments, building on the historic ties of our nations.... pic.twitter.com/MwScWYmh9O

— Kurdistan Parliament (@KurdistanParl) February 24, 2021
Apitonian, Consul General Manoukian, and Armenian Kurdish Yezidi MP Rostam Bakoyan also visited the Kurdistan parliament on Wednesday, meeting with Kurdistan Parliament Deputy Speaker Dr. Hemin Hawrami and members of parliament.
Chiya Hamid Sharif, a Kurdistan Democratic Party (KDP) MP, said that after the COVID-19 pandemic is over lawmakers will seek to improve relations with Armenian parliamentary committees.
"This is a good step to have good relations on a cultural, economic and political level with Armenia," Sharif told Kurdistan 24 on Thursday. He added that they discussed improving academic ties, since many Kurds study in Armenia.
"Yesterday, we met with a Yezidi Armenian MP Rostam Bakoyan to discuss relations," he said. "They also have experiences with genocide recognition and we will try to learn from their experiences to recognize the genocide of the Yezidis."
Editing by Joanne Stocker-Kelly