A self-taught Kurdish female artist creates string art focused on Kurdistan
"I emphasize the Kurdish aspects of my art, and my pieces reflect Kurdish colors."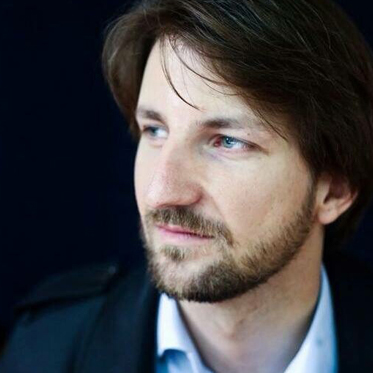 Wladimir van Wilgenburg
ERBIL (Kurdistan 24) – Chawan Dana Tofiq (27) is a self-taught artist based in Sulaimani, who makes Kurdish-inspired string art.
"I have been doing this for about a year and a half. In fact, I started it during the COVID quarantine. Back then it was like a hobby, but now it has developed into a job. I learned this art form through watching YouTube videos. I have an online page for the pieces that I make, and I sell the pieces to followers that request them," she told Kurdistan 24.
دروست کردنی وێنەی (پێشەوا قازی محمد ) بە هونەری پەت و بزمار 🤍 pic.twitter.com/sGLy71B041

— chaوan (@chawan_dana) February 1, 2022
Originally from the Hawraman region in Kurdistan, Tofiq studied in Erbil before basing herself in Sulaimani.
"I have been a graduate for about 6 years. I studied Arabic Language at the Education College of Salahaddin University in Erbil. I had other jobs before, but since I was basically at home for about 2 years during the COVID quarantine, I thought I might as well start doing this. I find it personally interesting and rewarding," she added.
She said there are other artists using similar techniques. "But I was interested in doing it in my own way so that my pieces would be different compared to others."
"I emphasize the Kurdish aspects of my art, and my pieces reflect Kurdish colors. When I made this picture of the flag of Kurdistan, many people were interested in it, and many people wanted to buy it."
"I also created pieces depicting ancient Kurdistani locations such as the Erbil citadel, the Large Mosque, and, most recently, Qazi Muhammad ( the executed President of the short-lived 1946 Mahabad Republic of Kurdistan)", she said. "For the Newroz celebration, I designed this piece that included symbols like fire, mountains, and Narcis flowers."
"The picture of Qazi Muhammad was the first portrait I made with nails and fabric. I liked my first portrait to be of a prominent Kurdish leader, and that was Peshewa Qazi Muhammad. He is loved among the Kurdish people, and I admire him."
"In the beginning, these works of art were intended for myself, but then, when I posted them on social media, I saw how many different people admired them and engaged with them. Once I saw the number of requests to buy the works, I created a special page to sell the artworks. Now, this is basically my profession, judging by the amount of time I spend on it," she concluded.