Kurdish fighters instrumental in the fight against ISIS: EU Chair
"We know how instrumental the Kurdish fighters are in this fight against Daash."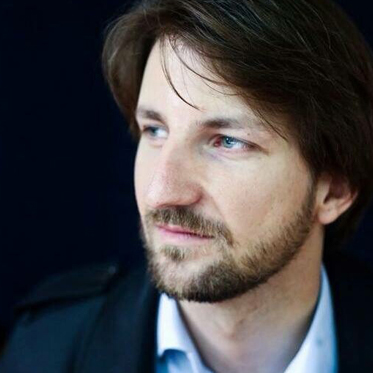 Wladimir van Wilgenburg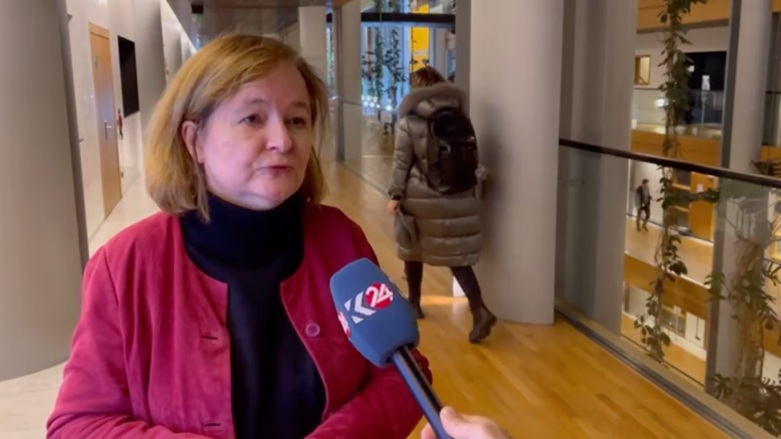 ERBIL (Kurdistan 24) – The Chair of the European Parliament Subcommittee on Security and Defense, Nathalie Loiseau, told Kurdistan 24's Barzan Hassan that Kurdish fighters have been instrumental in the fight against ISIS, and the fight against ISIS remains a priority.
"And we know how instrumental the Kurdish fighters are in this fight against Daash (ISIS). We have troops in Iraq, working with Kurdish soldiers, fighting Daash (ISIS) and we will continue. This is a priority and nothing should come against this priority," she added.
Earlier, she was part of a six-member European Parliament delegation visit to Erbil in May. "I was not happy with the functioning of our EU mission in Iraq. I think the message that I brought back from there was crystal clear."
Read More: European Parliament delegation visits Kurdistan as a 'message of friendship'
"There has been a lot of reorganization and I think we have to have a strong civilian mission, working hand in hand with Iraqi authorities in Baghdad, but also with Kurdish authorities in Erbil, so that we can tackle the challenges together, including terrorism," she added.
Kurdistan Parliament Deputy Speaker Dr. Hemin Hawrami on Monday welcomed the Head of the European Union's Liaison Office in Erbil, Torkild Byg, and underlined that the Kurdistan Parliament greatly values the EU's and member states' support and relations with Kurdistan Region and Iraq.
EU official Byg said that the EU appreciates its engagement with the Kurdistan Region on many levels. The EU managesits diplomatic ties with the Kurdistan Region through a liaison office based in Erbil.
In addition, the EU chair Nathalie Loiseau said that they will continue their presence in Iraq, "if we are welcomed by Iraqi authorities and Kurdish authorities. We will be there to support what the authorities are doing."
She also underlined the importance of unity in Iraq. "Because the more divided the efforts are, the less efficient. So there's a need for Baghdad to support Erbil and there's a need for Kurdish decision makers to stick together and never forget that there is one target, one priority, one concern, that is terrorism."
The EU chair said she is also concerned by the existence of camps like al-Hol or others in northeast Syria that host thousands of ISIS families and that are seen as a breeding ground for the next generation of ISIS. "The responsibility to deal with people from Daash (ISIS) is on the shoulders of Kurds in Syria," she said.
Furthermore, Marc Angel, Vice-President of the European Parliament also underlined in an interview with Kurdistan 24 that it is important for the EU not to look only to Ukraine.
"We also have to look to the south. We have common borders, to the south to the east to the west, and they're all our borders, and they're all our neighbors and therefore we have a responsibility."
Read More: We hope to visit Erbil: Chair of the EU Parliament's Delegation for relations with Iraq
Recently, Sara Skyttedal, Chair of the European Parliament's Delegation for relations with Iraq, told Kurdistan 24's correspondent, Barzan Hassan, that they hope to visit Erbil and visit military forces there.