Kurdish internal issues will not be solved by 'running away' from responsibility, says PM Barzani
And relations with China, he said that the Chinese "have made some proposals and there are some discussions about doing some projects."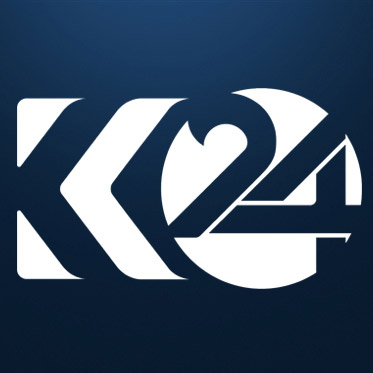 Kurdistan 24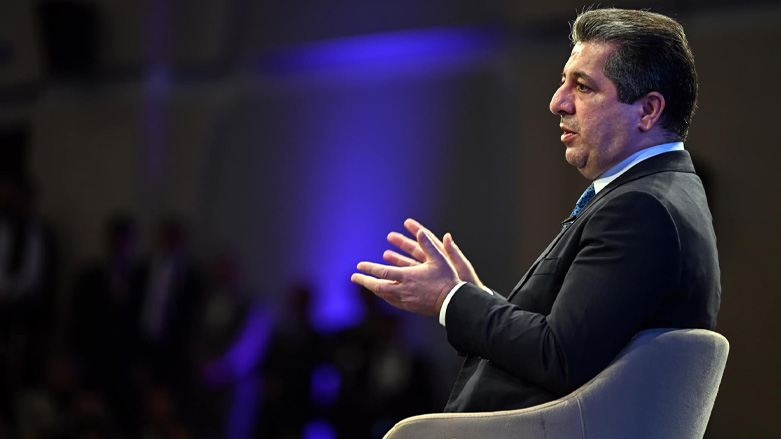 ERBIL (Kurdistan 24) – Addressing the Patriotic Union of Kurdistan (PUK)'s concerns regarding the government, Kurdistan Region Prime Minister Masrour Barzani said resolving the issues would not be solved by running away from the responsibilities and duties they have in front of the Kurdish nation.
The Prime Minister addressed outstanding issues in Iraq and the Kurdistan Region.
Concerning the relations between the Patriotic Union of Kurdistan (PUK) and the Kurdistan Democratic Party (KDP), PM Barzani said he hoped the [PUK] ministers would come back to the government. "You don't solve issues by running away, by not shouldering responsibility," he stressed.
Regarding Erbil-Baghdad relations, PM Barzani said "there has been great improvement on the budget negotiations. It's not exactly what we wanted, but I think it's a workable budget," and noted that there's a "positive atmosphere" regarding many issues under negotiations.
The Iraqi cabinet approved a 3-year budget plan, which includes 12.67% of the federal budget to be allocated to the Kurdistan Region, and $307 million for civil servants. The bill is now before the Iraqi parliament for consideration and passage.
PM Barani stressed the importance of holding parliamentary elections this year, and emphasized that "all political parties should "look at different ways of settling their issues, but nothing should be at the expense of delaying the elections."
With respect to relations with the US, the Prime Minister said "we want better relations, more engagement, more investment. The Kurds and the US share common values and principles. We are a natural ally and hoped for more support. We want the US to consider Kurdistan as a strong, credible ally, and recognize us as a friend that shares the same values and principles."
And relations with China, he said that the Chinese "have made some proposals and there are some discussions about doing some projects."
On fighting terrorism, PM Barzani reaffirmed that "you have to deal with the root causes of terrorism, and unfortunately, I think those have not been properly addressed," and noted, "If the government provides for its people, cares for its people, listens to its people, engages with its people, there is less tendency for people to collaborate with terrorist organizations."
Moreover, he highlighted his cabinet's reform agenda, including projects to combat climate change.
"My cabinet has embarked on an ambitious and aggressive reform program by creating more transparency in government spending, procurement and banking," the Prime Minister said and explained that they're diversifying the Kurdistan Region's economy and focusing on expanding agricultural products, industry and tourism, as well as reforming education and health sectors." The KRG has recently announced the launch of several digital projects, including E-payment system, e-visa, and electronic driver license issuance.
Regarding climate change, PM Barzani explained that they prepared for the effects of climate change in the region and initiated several projects to address it. "We are investing in hydropower, clean energy and solar energy. We are looking at alternative energy, not just fossil fuels," the Premier noted.