In echo of 1980's, US warns airliners on Persian Gulf flights
US embassies in Kuwait and the United Arab Emirates warned that commercial aircraft flying over the Persian Gulf could be attacked by "miscalculation or misidentification" by Iran.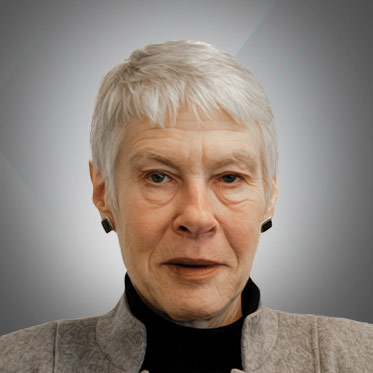 Laurie Mylroie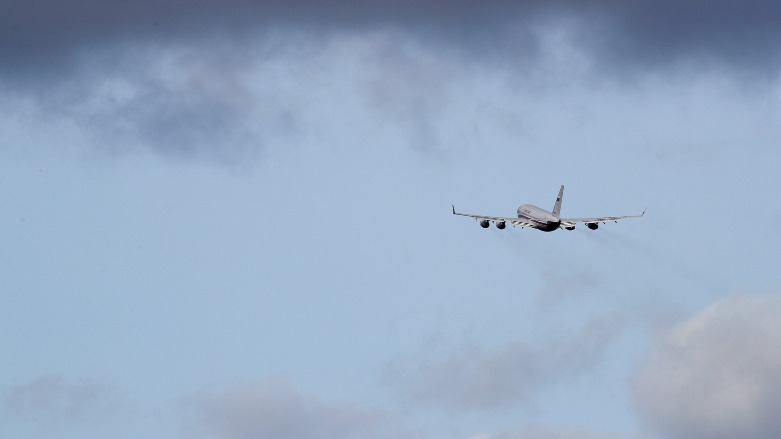 WASHINGTON DC (Kurdistan 24) - US embassies in Kuwait and the United Arab Emirates warned that commercial aircraft flying over the Persian Gulf could be attacked by "miscalculation or misidentification" by Iran.
The warning, first issued on Thursday by the US Federal Aviation Administration, was relayed on Saturday by US diplomatic missions in Kuwait and the UAE.
Bahrain told its citizens on Saturday not to travel to Iran or Iraq and advised that any Bahrainis there now should leave "immediately."
The oil giant Exxon-Mobil also withdrew foreign workers from a major oil field in southern Iraq, Reuters reported Saturday.
Read More: Exxon Mobil evacuates entire foreign staff from key Iraqi oilfield: Official
Tensions have risen with the tough US stance on Iran, although President Donald Trump has said that he does not want a military conflict, and he has offered to hold talks with the Iranian leadership.
The US warning to commercial aircraft echoed events of the 1980s, when Iran, under Ayatollah Ruhollah Khomeini, and Iraq, under Saddam Hussein, engaged in a "tanker war" in Gulf waters, with the two countries targeting tankers carrying oil exports from their foe.
After 1986, when Iranian forces seized the al-Faw peninsula, Iraq began exporting its oil from Kuwait, using Kuwaiti-flagged tankers. Iran attacked those vessels. And, separately, concern began to grow about Iran's battlefield advances against Iraq.
So Kuwait asked the US to protect the tankers flying its flag, and in July 1987, the US Navy began escorting those vessels through Gulf waters.
That military operation was known publicly, but, as it emerged later, the US also engaged in secret military action against Iran.
The Islamic Revolutionary Guard Corps (IRGC) was attacking neutral shipping in the Gulf more broadly, using mines and small boats. US Naval Special Forces began covert operations against them.
US forces sunk IRGC boats; captured their personnel; and destroyed the oil platforms that they used. By the spring of 1988, IRGC attacks on neutral shipping largely ended.
In July, the USS Vincennes, a guided missile cruiser, was engaged in a shooting match with Iranian boats. It mistook an Iranian commercial aircraft for an Iranian warplane and shot it down.
Whether Khomeini thought the US action was deliberate, or not, is unknown. But he responded by accepting the UN Security Council cease-fire, which Iran had rejected over the past year.
"Taking this decision was more deadly than taking poison," a statement from Khomeini's office said. "I submitted myself to God's will and drank this drink for his satisfaction."
The eight-year-long war ended the next month.
"Accidents happen, particularly in war zones," Paul Davis, a former Pentagon analyst and now a Senior Fellow at Soran University, remarked to Kurdistan 24. "It was the responsible thing to do, for the US to warn commercial aircraft."
Davis noted other instances in which commercial aircraft were accidentally targeted. In 2014, a Malaysian Airways plane, flying from Amsterdam to Kuala Lumpur, was downed in eastern Ukraine over an area controlled by Russian-backed separatists battling the Ukrainian army.
In 1983, a South Korean airliner flying from New York to Seoul, via Alaska, strayed from its planned route and entered prohibited Soviet airspace. Suspecting it was a US spy plane, the Soviet Air Force shot it down.
Citing the successful US operations against Iran in the 1980s, Davis affirmed, "We know how to do this."
"I hope it doesn't happen," he continued, "but if it's necessary, the US really can fight the Iranians. We did it before, and we can do it again."
The two previous administrations were not tough enough on Iran, he complained. As the Trump administration has revealed, Iran, acting through its proxies, was responsible for the deaths of 603 US troops during the 2003-11 Iraq war.
"Why didn't we do anything then?," Davis asked. "Same thing for Syria. They were supporting the Sunni insurgents, but neither Bush nor Obama did much about that."
Much media commentary on the recent US moves, particularly the military deployments to the Persian Gulf, has been critical, likening them to the war against Iraq.
Davis characterized it as "annoying," as he noted, "Trump doesn't want another big war."
"There are other precedents we could look at," he said, "including our successful operations in the 1980s."
Editing by Nadia Riva