Turkey Security Council opposes Kurdish state in Iraq, Syria
Turkish National Security Council said that Kurdistan Region's decision to hold a referendum on independence from Iraq would create "unwanted consequences."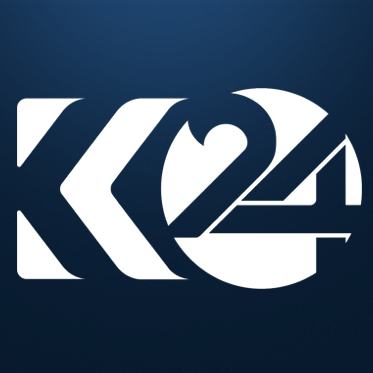 Ari Khalidi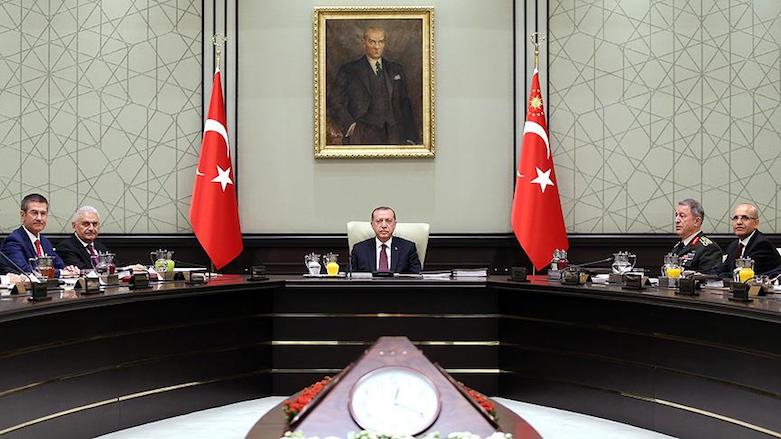 ERBIL, Kurdistan Region (Kurdistan24) - Turkey's highest security council headed by President Recep Tayyip Erdogan on Monday reiterated the country's vigorous opposition to any attempts by the Kurds in Iraq and Syria to go for statehood.
Turkish National Security Council said after a six-hours-long meeting that Kurdistan Region's decision to hold a referendum on independence from Iraq would create "unwanted consequences," without further elaboration.
The council made up of the President, the PM, other cabinet members, and top army generals also claimed the referendum set to take place on September 25 "could not, de facto and de jure, be implemented."
A press release on the council's website called the referendum announced by the Kurdish President Masoud Barzani in June "a grave mistake," avoiding to refer to Kurdistan region's internationally recognized name.
Insisting on the "territorial wholeness and political unity of Iraq," Ankara has consistently voiced opposition to the referendum which Kurds defend as an inherent right in the path of self-determination.
"The local administration in Northern Iraq will regret this very much," Erdogan said earlier this month.
On Syrian Kurds who Turkey views as a more immediate threat to its national security, the council once again employed the phrase "terrorist state" to refer to the autonomous administration Kurdish groups have set up.
Syrian Kurds demand not statehood but a federal system of governance in a decentralized state in the civil war-ridden country.
Turkish fight against the US-backed Kurdish People's Protection Units (YPG) which is cornering the Islamic State (IS) in the Syrian city of Raqqa would continue, stated the release.
YPG also acts as the defense force for the Kurdish region, also known as Syrian Kurdistan or Rojava ruled by the Democratic Union Party (PYD).
PYD and YPG could not be "legitimized," argued Ankara that treats both as "terrorists," slamming the US for its continued support to the Kurdish factions.
The Turks alleged the PYD and YPG were shipping US-provided weapons to the Kurdistan Workers' Party (PKK) that is fighting the Turkish troops for larger Kurdish rights.
Turkey promised to "retaliate any assault" from Iraq and Syria on its southern borders.
Both the Kurds in Iraq and Syria are US allies and their successful territorial and political gains in the last several years has worried Turkey that has some 20 Kurdish-majority provinces who have been subject to Turkey's "assimilate or annihilate policy."
The Ankara government views the fledgling Kurdish entities in Iraq, Syria as a prelude to the creation of a Greater Kurdistan state that would cover adjacent Kurdish regions in Iran, and Turkey also.
Editing by Ava Homa