Ukraine War exacerbating tensions in Syria
Senior US Air Force official suggested that Russia's air force in Syria had become more aggressive "perhaps as a way to compensate for the fact that they have had to move capability and capacity out of Syria in order to support the war in Ukraine."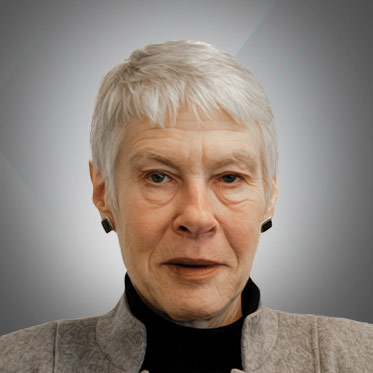 Laurie Mylroie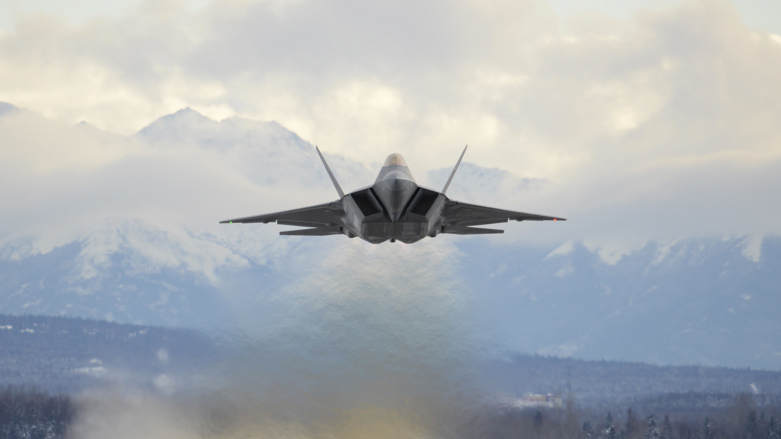 WASHINGTON DC, United States (Kurdistan 24) – On Wednesday, in a briefing to journalists, U.S. Air Force Lt. General Alexus Grynkewich, who heads CENTCOM's Combined Forces Air Component, explained how the war in Ukraine is exacerbating tensions in northeastern Syria, where the U.S. supports the Kurdish-led Syrian Democratic Forces (SDF) in the fight against ISIS.
Russia's assault on Ukraine has revived aspects of the Cold War. That conflict dominated international politics for decades. But it ended more than 30 years ago, with the mellowing of the Soviet Union under its last leader, Mikhail Gorbachev, followed by its collapse in 1991.
One country became fifteen, and Russian President Vladimir Putin later called the Soviet collapse the "greatest geopolitical catastrophe of the century."
Direct U.S.-Russian Rivalry
In describing the increasing tensions between Russia and the U.S. in Syria, Grynkewich highlighted the recent deployment into CENTCOM's area of responsibility of the F-22 Raptor. It is the Air Force's newest, most advanced fighter jet. It is the world's fastest, and Grynkewich described it as "the most advanced air superiority fighter in the world."
The deployment of the F-22s was "part of a multifaceted show of U.S. support and capability" against what Grynkewich described as "increasingly unsafe and unprofessional behavior by Russian aircraft operating in Syria."
Asked by Kurdistan 24 if Russia's aggressive posture toward U.S. forces in Syria might relate to its aggression against Ukraine, Grynkewich seemed to agree, providing several examples.
He suggested that Russia's air force in Syria had become more aggressive "perhaps as a way to compensate for the fact that they have had to move capability and capacity out of Syria in order to support the war in Ukraine."
Grynkewich also suggested that the difficulties Russia is facing in Ukraine may be contributing to reckless behavior by its pilots.
He cited a recent incident, in which a Russian fighter jet, flying over the Black Sea, hit an MQ-9 aircraft—a Reaper drone. "It was a total accident," Grynkewich said, "as you can see from the video."
"No pilot intentionally puts their aircraft in contact with another," he continued, "but that pilot hit the MQ-9, and it fell out of the sky."
Such action–reckless and unprofessional–should not be rewarded, Grynkewich affirmed, but, nonetheless, it was.
"It was absolutely egregious from an airmanship perspective," he stated, but "that pilot received medals," and "my concern there is fighter pilots [who] are deployed now into Syria from Russia will see that they're rewarded for this kind of behavior, and we could see an increase in it."
In explaining the danger, Grynkewich stressed that both U.S. and Russian aircraft are on combat missions. They carry live weapons, and "this kind of behavior" just "increases the risk of a miscalculation," he said, as he urged the Russians to return to the protocols for deconfliction which they had observed from "2019 until relatively recently."
Grynkewich did not explain the reasons why Russia had stopped abiding by those protocols—or at least the reasons that they gave at the time, reinforcing the impression of recklessness.
Iran's Role
A second factor contributing to tensions between the U.S. and Russia in Syria is Moscow's unprecedented dependence on Iran for weapons that it uses for the war in Ukraine, above all Iran's exploding drones.
Usually, one thinks of a smaller country, like Iran, being dependent on the larger country, like Russia, for weapons. But in this case, it is the reverse. Last fall, as the Russian war in Ukraine faltered with Ukraine's counter-offensive, it became apparent that Iranian drones had become an important part of Moscow's arsenal.
Noting Iran's drone sales to Russia, Grynkewich cited a "growing relationship" between Moscow and Tehran.
"My sense is that Iran feels that Russia owes it something and that Russia is in some way now beholden to Iran," he stated.
Tehran wants the anti-ISIS Coalition to leave Syria, he said, so the armed groups which it supports will have "freedom of action" to "move advanced conventional weapons and lethal capabilities across Syria for their own purposes."
"So to me," he continued, "the growing relationship between Iran and Russia will have a big impact on exactly how Iran moderates or does not moderate its behavior in Syria."
ISIS's Freedom of Action in Syrian Regime, Russian-Controlled Areas
Grynkewich stressed that the U.S. was in Syria to fight ISIS, which he described as "down, but not out"—even as the U.S.has been fighting the terrorist organization in Iraq and Syria for the past nine years.
"ISIS continues to have the capability and a fair amount of freedom of action, primarily in areas where the Syrian regime and the Russians ought to be putting pressure on them," he stated.
"They are running training camps, and they're building up their capabilities, because the Russians and the regime are either incapable or unwilling to put pressure on ISIS," he explained.
"That then spills over into the parts of Syria, where our partner forces operate or into Iraq or other neighboring countries," Grynkewich continued.
He described Russia's harassment of U.S. forces as "a big distraction" from the real fight–against ISIS, and complained, "The Russians ought to be concerned about [that], because they are letting the ISIS threat grow right under their nose."