Agricultural sector important to diversify Kurdistan Region's economy: Dutch Deputy Consul
The Dutch consul underlined that the agricultural sector can be a valuable asset, diversifying the KRI's economy, creating jobs, and bolstering economic resilience.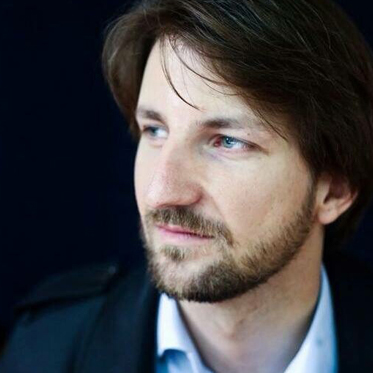 Wladimir van Wilgenburg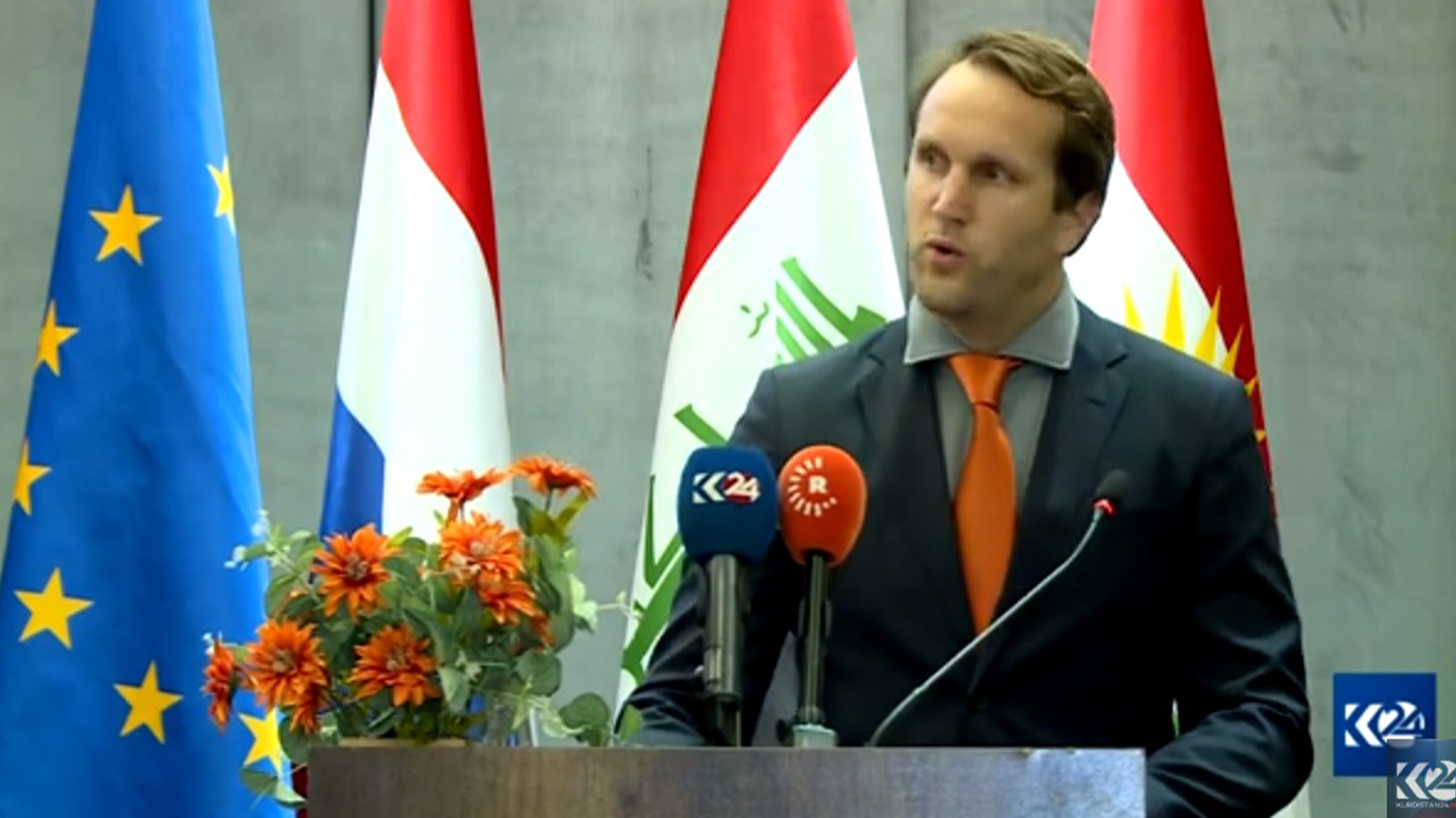 ERBIL (Kurdistan 24) – Dutch Deputy Consul General of Netherlands in Erbil, Jort Posthumus, on Tuesday at a Dutch-Kurdish Agribusiness event underlined that the agricultural sector is important to diversify the Kurdistan Region's economy.
Meet us and a group of Dutch companies, at the Agropack Iraq 2023. Tomorrow a group of Dutch companies in different subsectors will be at the Netherlands booth. Waiting to meet our partners and friends at the NL Pavilion. pic.twitter.com/igE60oHDHU

— Netherlands in Kurdistan Region (@nlinkri) September 18, 2023
The Dutch-Kurdish business networking event was organized for the same week as the Agro-Pack Iraq event in Erbil, which is taking place from Sept. 19 to Sept. 21.
"Throughout the years, we experienced a lot of interest and vision to further develop the agri-food sector by all relevant stakeholders in the KRI (Kurdistan Region of Iraq) at the highest levels from the Kurdistan Regional Government (KRG) and its respective ministries, investors, entrepreneurs and farmers."
"All of which have been working with the objective of improving this highly important, perhaps one of the most vital sectors in the KRI. I cannot emphasize enough the importance of a well-functioning climate-proof and sustainable agri-food sector," he added.
Read More: Great potential in Kurdistan Region's agriculture sector: Dutch Consul General
He underlined that the agricultural sector can be a valuable asset, diversifying the KRI's economy, creating jobs, and bolstering economic resilience. It can also contribute highly to food security and autonomous agricultural production, reducing the dependence on imports and boosting exports.
Moreover, he said climate change is having a detrimental effect on the agricultural sector. "It would be an understatement to say that we increasingly notice the effects of climate change in our daily lives. As very often mentioned, Iraq will be among the most affected countries by climate change regarding the agriculture and horticultural sectors, which further highlights the need for more water efficiency for crop growing [...]"
Furthermore, he said to "elevate the level and quality of an entire sector requires commitment, resources and expertise. Therefore, international collaboration is essential."
He also said that the Dutch-Kurdish relationship has been very alive for many years. "As [there] is a vast Dutch-Kurdish diaspora in the KRI, which not only keeps our connection very strong, but it also enables us more effectively to expand our relationship."
According to some estimates there are around 7,000 Kurds with Dutch passports in the Kurdistan Region.
"In terms of resources and expertise. We offer various programs working on different levels of knowledge sharing, and university collaborations to private public partnerships and [furthering] business coordination [...]," he added.
He also said this is illustrated by the Dutch-Kurdish Joint Advisory Commission, which included Dutch experts. The recommendations of the policy paper that was produced by the committee contribute to KRI strategy for the agricultural sector," he added.
Read More: Kurdish company owner says Dutch-Kurdish cooperation helps Kurdistan's agricultural sector
Lastly, the deputy consul added that other successful examples of Dutch-Kurdish cooperation involving the potato value chain and installation of metric greenhouses. "All these efforts focus on strengthening the agri-food sector."
In 2021, in coordination with Prime Minister Masrour Barzani, the Dutch supported the opening of a large potato processing plant in Duhok worth 5.8 million euros.
In May, the Kurdistan Region planted 5,000 trees using an advanced Dutch technology called Groasis Waterboxx.
Read More: 5,000 trees planted in Erbil with support of Dutch planting technology
Aside from economic cooperation and assistance, the Dutch have supported the KRI militarily as part of the International Coalition to Defeat ISIS. The Dutch have also been an ardent supporter of the Peshmerga reform program, along with other coalition countries.